What is Lion's Den – the new start-up Palestinian terror cell?
The Nablus-based group presents itself as a unifying force of violence in the West Bank – and a revolutionary phenomenon against both the PA and Israel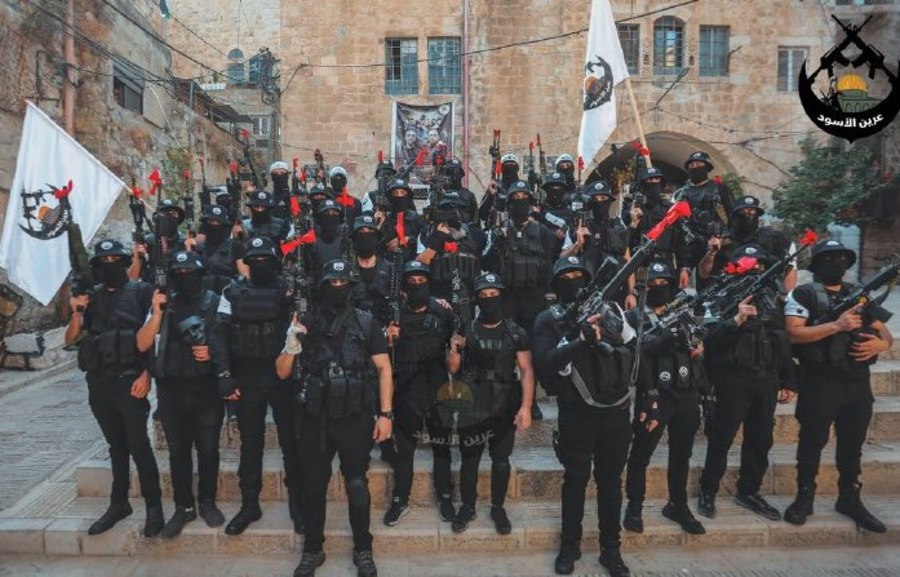 Members of the Palestinian faction, Lion's Den, in Nablus (Photo: Lion's Den/Telegram)
There's a new name to learn on the Palestinian terrorism scene. Lion's Den is a newly-formed Palestinian terrorist cell in the West Bank city of Nablus responsible for some of the worst attacks against Israel this past year.
Fueled by and organized through social media, Lion's Den was established in August by armed militants from different Palestinian factions – both from Fatah and Hamas along with members affiliated with Al-Aqsa Martyrs' Brigade and the Palestinian Islamic Jihad (PIJ).
The new group was formed shortly after Ibrahim Nabulsi, known as the "Lion of Nablus," was killed during an Israeli raid in early August. Nabulsi, a member of Fatah's armed wing, became a national Palestinian symbol after he committed a series of shooting attacks against Israeli military positions and Joseph's tomb earlier this year. 
Lion's Den reportedly consists of several dozen men – mostly young, secular males in their 20s and 30s – who have lost confidence in the Palestinian Authority leadership and have asserted themselves as the face of a new revolutionary phenomenon. They are defiant against both the P.A. and Israeli authorities and have gained increasing popularity on social media.
Israeli officials have designated Lion's Den a "terror squad," as its members have brazenly targeted military posts, as well as Israeli settlements and civilians passers-by, according to the Israeli Defense Forces. The group has also disrupted the IDF's routine security patrols in the area with violent attacks.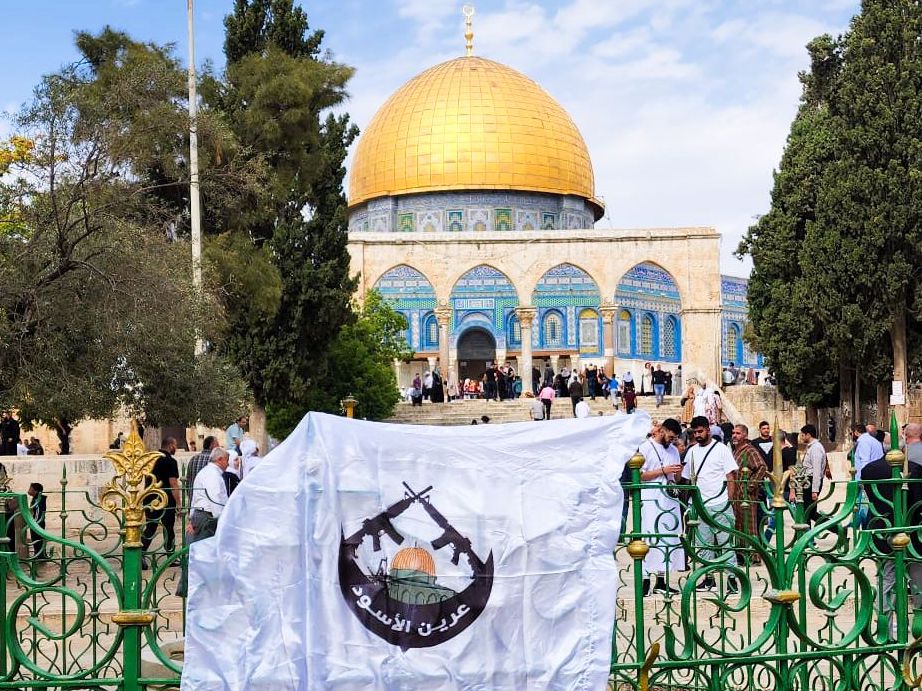 Lion's Den flag in front of the Dome of the Rock, Jerusalem (Photo: Twitter)
Daoud Kuttab, a veteran Palestinian journalist, writes in Al-Monitor that the group has enjoyed a groundswell of support among Palestinians and represents a change in tactics among terror groups in the West Bank.
"The movement is made up of small one to three member cells — mostly armed Palestinian men in their 20s — that are determined to fight until death against the Israeli occupation. Meanwhile, they have stated clearly in an ad hoc charter that they agreed not to oppose the Palestinian security forces, whom they call 'our brothers,' but rather to focus their attention on the Israeli army and the rowdy Jewish settlers surrounding many Palestinian cities in the West Bank.
"The charter of this small but apparently disciplined group states that members will keep their masks on at all times and that they will not shoot a single celebratory bullet in the air — a decision that no doubt reflects their desire not to waste ammunition. Already they have carried out a number of attacks using both guns as well as homemade explosives."
According to Moien Odeh, an expert in Palestinian affairs, the formation of groups like Lion's Den is a result of its members' hopelessness about the future. 
"My assessment is that these groups are a reflection of the frustrated Palestinian reality, both internally and externally: Internally frustrated by the bad political and economic situation and corruption, and externally by the absence of any political horizon with Israel, or at least a way to a solution," Odeh said.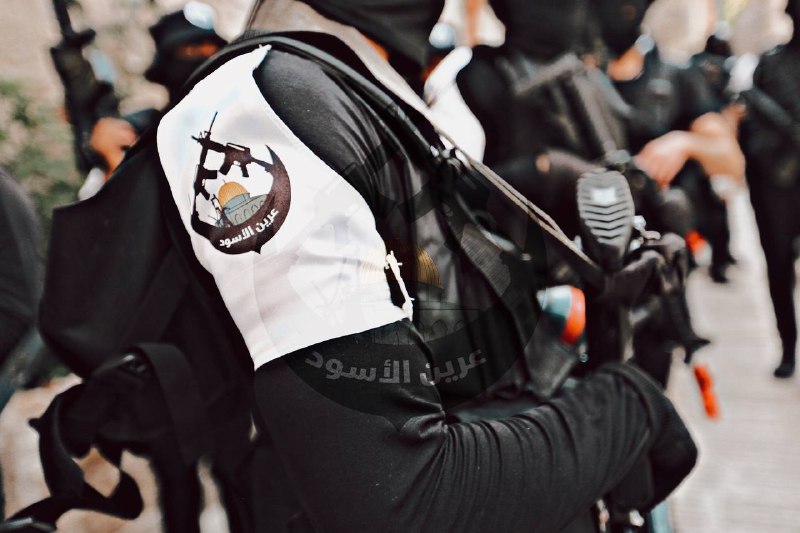 Members of the Palestinian faction, Lion's Den, in Nablus (Photo: Lion's Den/Telegram)
After videos of shootings were uploaded by Lion's Den to its social media accounts, the group surged in popularity, particularly among young Palestinians.
Lion's Den's Telegram account has more than 200,000 subscribers (as of this writing) while PIJ has only 90,000 Telegram subscribers and the well-known Hamas military wing has 180,000 subscribers on the same platform.
The group claimed responsibility for the death of an Israeli soldier, 21-year-old Staff Sgt. Ido Baruch, who was killed in an Oct. 11 attack. Baruch served in a military reconnaissance unit and had been securing an organized settler's march near the Palestinian town of Sebastia at the time of the shooting.
On Oct. 14, an Israeli military drone malfunctioned and crashed into the Old City of Nablus. Lion's Den operatives reportedly uploaded an image of the drone to social media and stated they were holding the device to inspect it.
Just hours after the post, the group was banned from TikTok and the IDF confirmed that the drone did, in fact, crash in Nablus due to a technical failure, but maintained that the device did not contain sensitive information that would be useful to the terror cell.
While Israel has responded by building roadblocks and has revoked entry permits to Israel for relatives of armed Palestinians – including members of Lion's Den – it remains to be seen whether this group will be deterred and short-lived or ride the wave of revolution.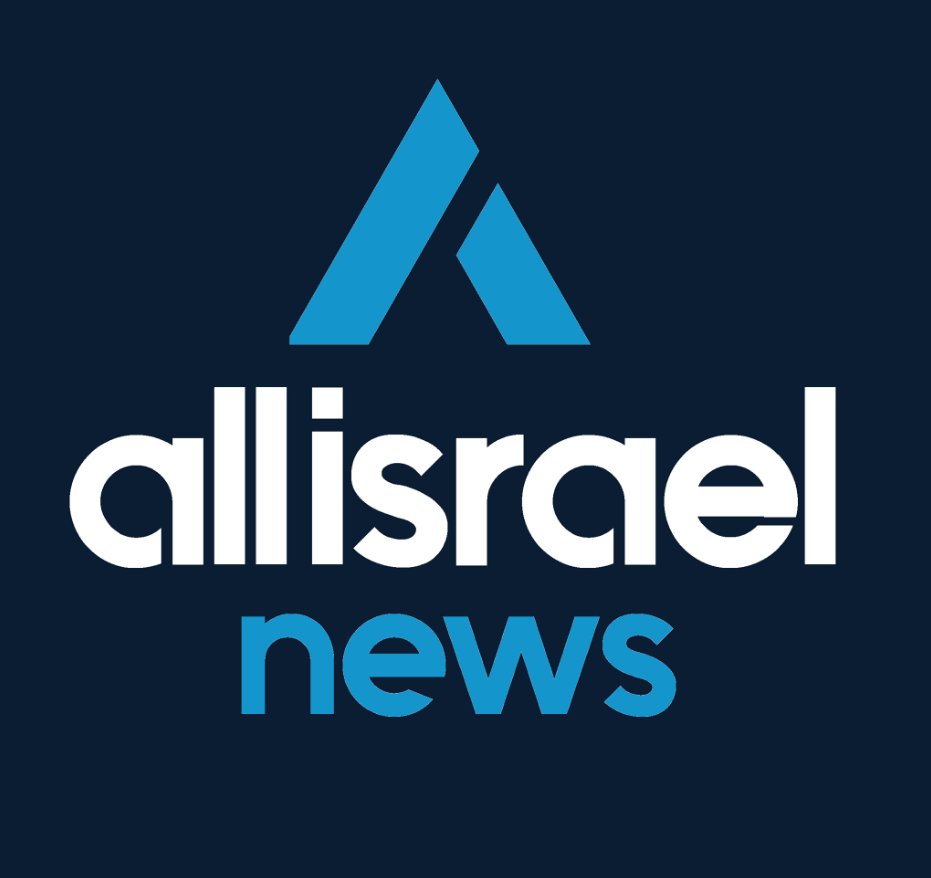 The All Israel News Staff is a team of journalists in Israel.
A message from All Israel News
Help us educate Christians on a daily basis about what is happening in Israel & the Middle East and why it matters.
For as little as $5, you can support ALL ISRAEL NEWS, a non-profit media organization that is supported by readers like you.
Donate to ALL ISRAEL NEWS
Current Top Stories
Comments