Unprecedented: Mobs of American citizens storm U.S. Capitol Building
National Guard deployed in DC as situation escalated throughout Wednesday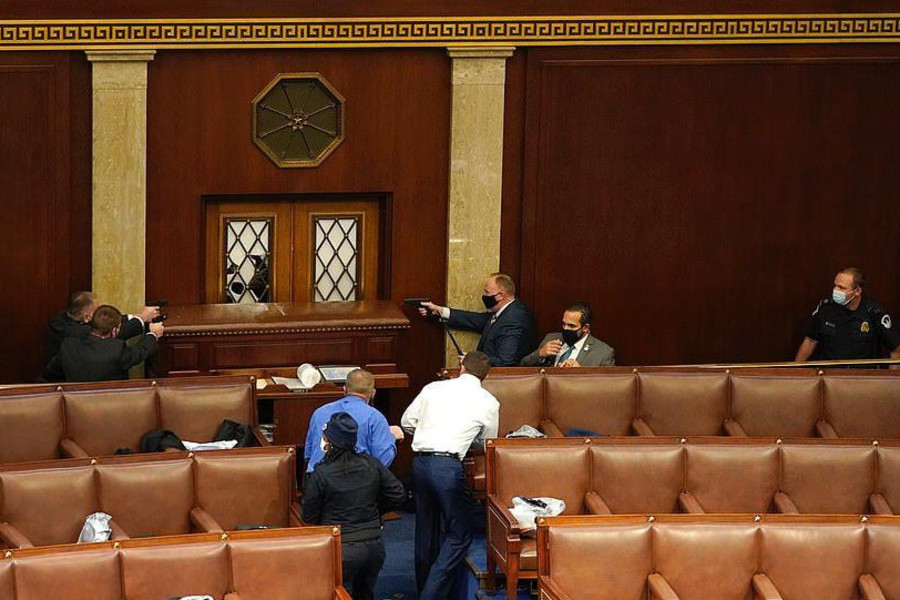 Thousands of angry protestors stormed into the U.S. Capitol Building in Washington D.C. on Wednesday afternoon, creating the most dangerous assault on the American citadel of democracy in over 200 years.
President-elect Joe Biden addressed the nation on live television and called on President Donald Trump to "step up" and also go on national TV to demand his supporters end the attack that required the full evacuation of all members of Congress and led to shots being fired inside the Capitol building and the release of tear gas.
"Democracy is under assault," Biden said, calling this an act of "insurrection."
Shortly thereafter President Trump released a one-minute video on Twitter telling the protestors to "go home" in peace.
January 6, 2021
More than 1,000 National Guard troops have been dispatched to the scene and the D.C. mayor ordered a 6 p.m. curfew for the city.
This situation was unprecedented. Capitol Police were somehow unable to prevent a mob from penetrating the U.S. House and Senate chambers. The Capitol hasn't been breached like this since 1814 when British troops set the building on fire, leaving it in ruins.
Protestors actually scaled the Capitol Building.
VP Mike Pence called for the violence to stop and for the protestors to leave the building.
The violence and destruction taking place at the US Capitol Must Stop and it Must Stop Now. Anyone involved must respect Law Enforcement officers and immediately leave the building.

— Mike Pence (@Mike_Pence) January 6, 2021
Security failed to protect the Capitol Building on a day when Congress is constitutionally-mandated to meet in a Joint Session to certify the results of the presidential election.
Police responded with tear gas and told members of Congress who were being evacuated to wear gas masks.
All D.C. Police were mobilized and leaves have been canceled.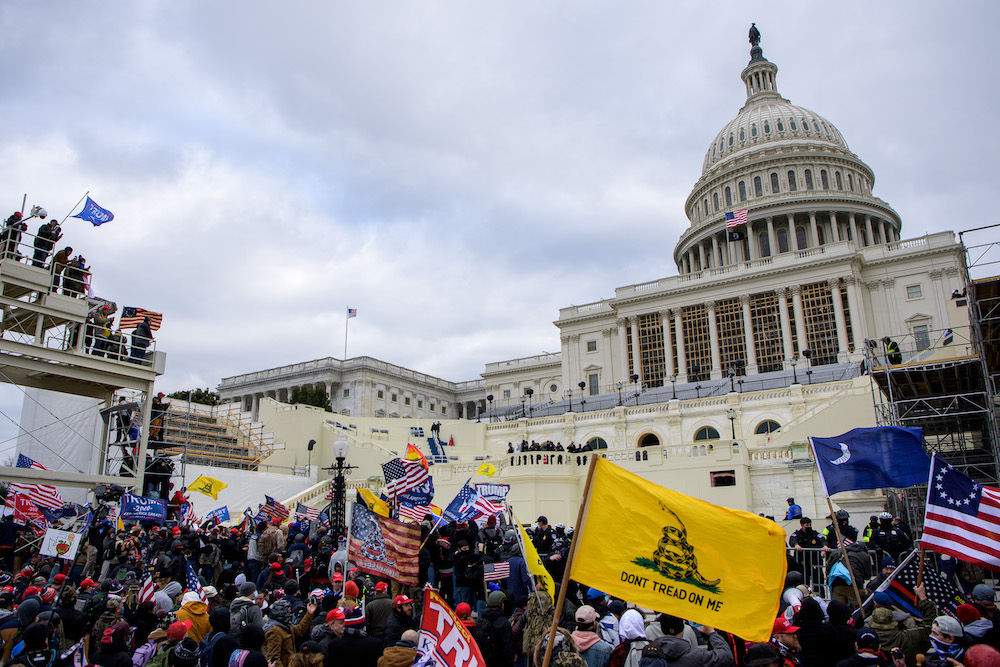 The United States Capitol Building is stormed during a March to Save America Rally on Jan. 6, 2021 in Washington, DC, USA. (Photo: Joel Marklund)
The president sent out a tweet calling on his supporters to be peaceful.
BREAKING: Former Trump White House Communications Director is calling on @realDonaldTrump to condemn all this and tell his people to stand down — @Alyssafarah is absolutely right. Will the President listen? https://t.co/Vxr1ZnM8lB

— Joel C. Rosenberg (@JoelCRosenberg) January 6, 2021
Prior to the outbreak of violence, President Donald Trump addressed a huge crowd of supporters at the "Save America March" on Wednesday saying he will "never give up" and "never concede" the 2020 presidential elections.
"We do not want to see our election victory stolen by radical left Democrats, that's what they're doing, and stolen by the fake news media, that's what they've done and what they're doing," Trump said. "We will never give up and never concede. We will stop the steal."
The president also pressured his VP to decertify the election results.
President @realDonaldTrump — tell your supporters to get the Hell out of the US Capitol and off Capitol grounds! Peaceful protesting the election is Constitutional and lawful. But what's happening at the @uscapitol is absolutely wrong and in-American. Tell your people to stop. https://t.co/HJBridELTq

— Joel C. Rosenberg (@JoelCRosenberg) January 6, 2021
"If Mike Pence does the right thing, we win the election," Trump said. "All he has to do, this is from the No. 1, or certainly, one of the top constitutional lawyers in our country, he has the absolute right to do it."
"We are supposed to protect our country and support our Constitution," Trump said. "States want to revote. The states got defrauded, they were given false information and now they want it back."
"All Pence has to do is send it back to the states…and we become president, and you are the happiest people."
Pence, however, told Congress that he does not believe he has the ability to "unilaterally" accept or reject electoral votes.
"The American people choose the American President, and have every right under the law to demand free and fair elections and a full investigation of electoral misconduct," Pence said in a letter to Congress. "As presiding officer, I will do my duty to ensure that these concerns receive a fair and open hearing in the Congress of the United States."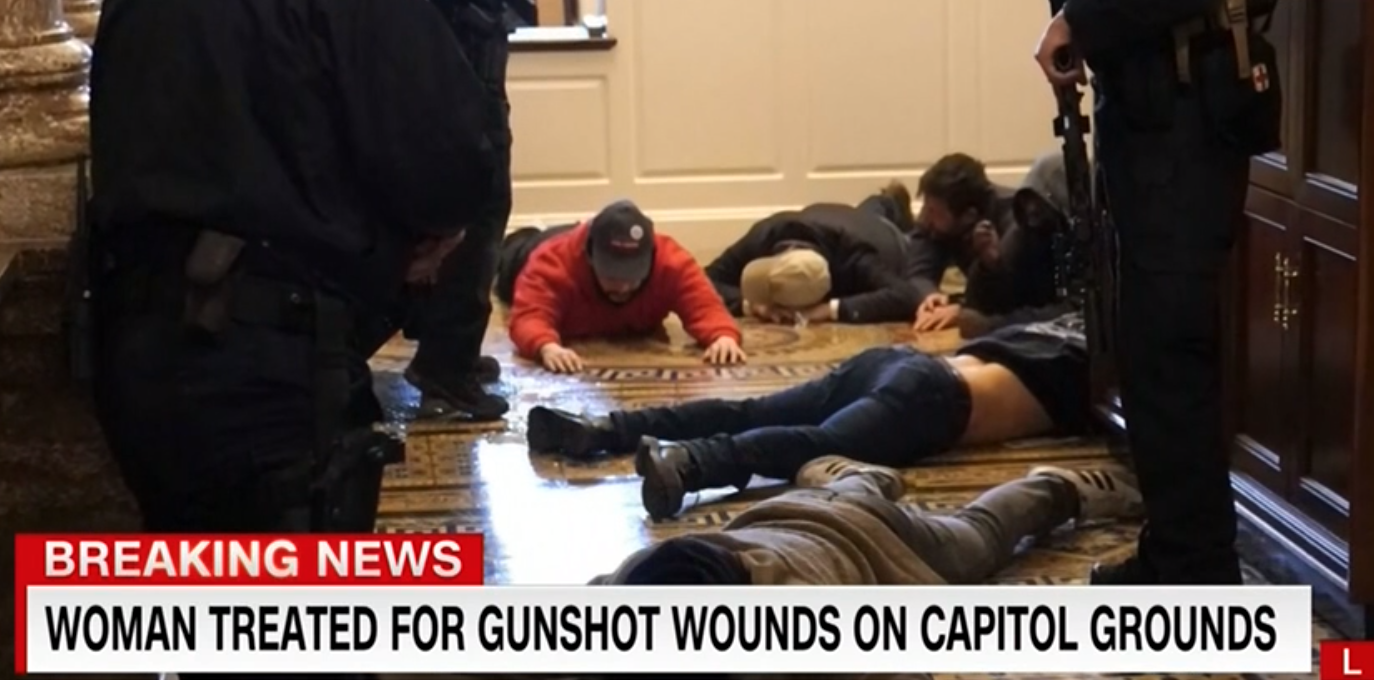 Photo: Screenshot
"Objections will be heard, evidence will be presented, and the elected representatives of the American people will make their decision."
Pence acknowledged that "some believe that as vice president, I should be able to accept or reject electoral votes unilaterally."
"Others believe that electoral votes should never be challenged in a Joint Session of Congress," Pence wrote. "After a careful study of our Constitution, our laws, and our history, I believe neither view is correct."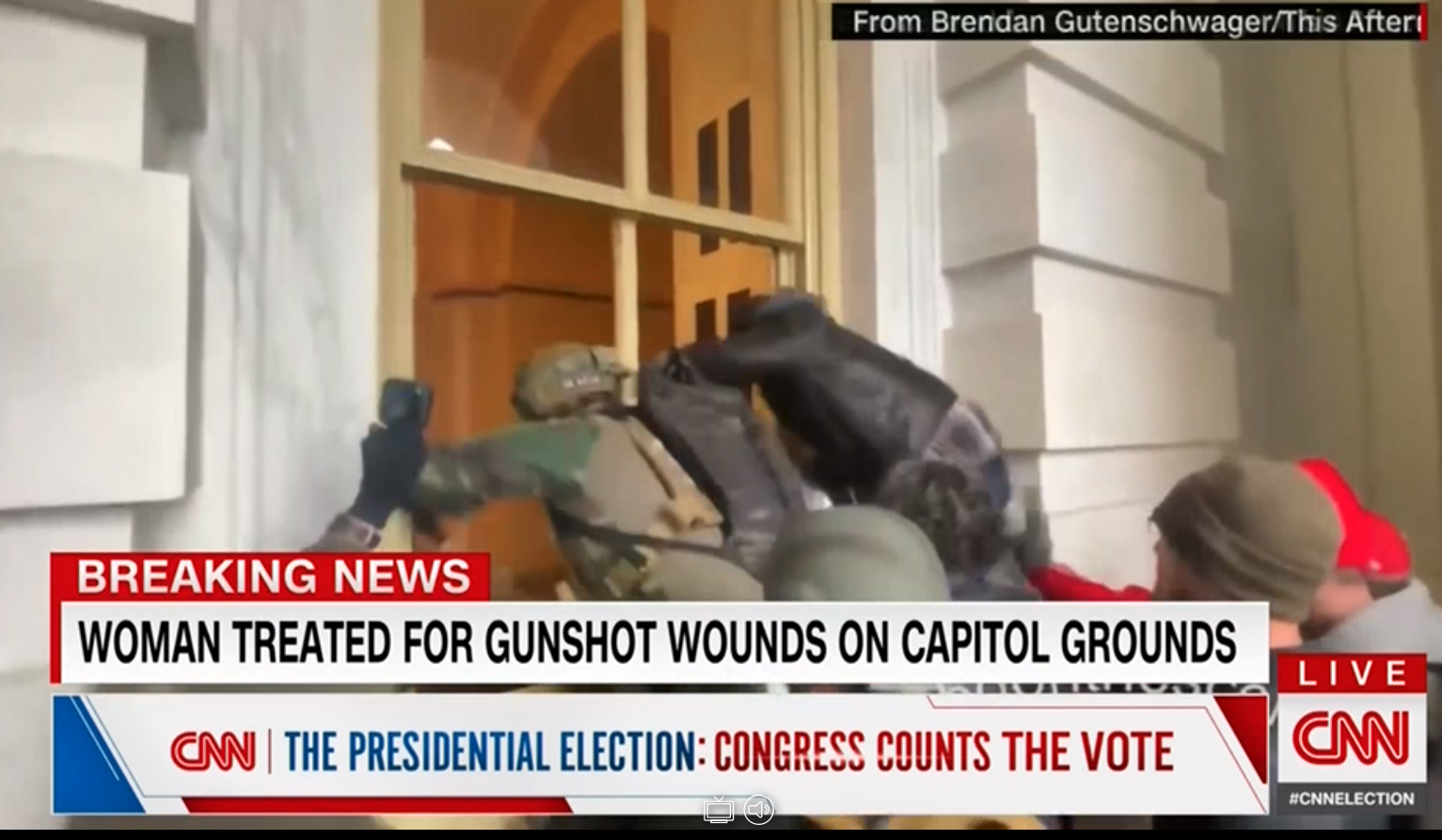 Photo: Screenshot
"The President is the chief executive officer of the Federal Government under our Constitution, possessing immense power to impact the lives of the American people. The Presidency belongs to the American people, and to them alone."
"When disputes concerning a presidential election arise, under Federal law, it is the people's representatives who review the evidence and resolve disputes through a democratic process."
But Pence said he believes he is constrained "from claiming unilateral authority to determine which electoral votes should be counted and which should not."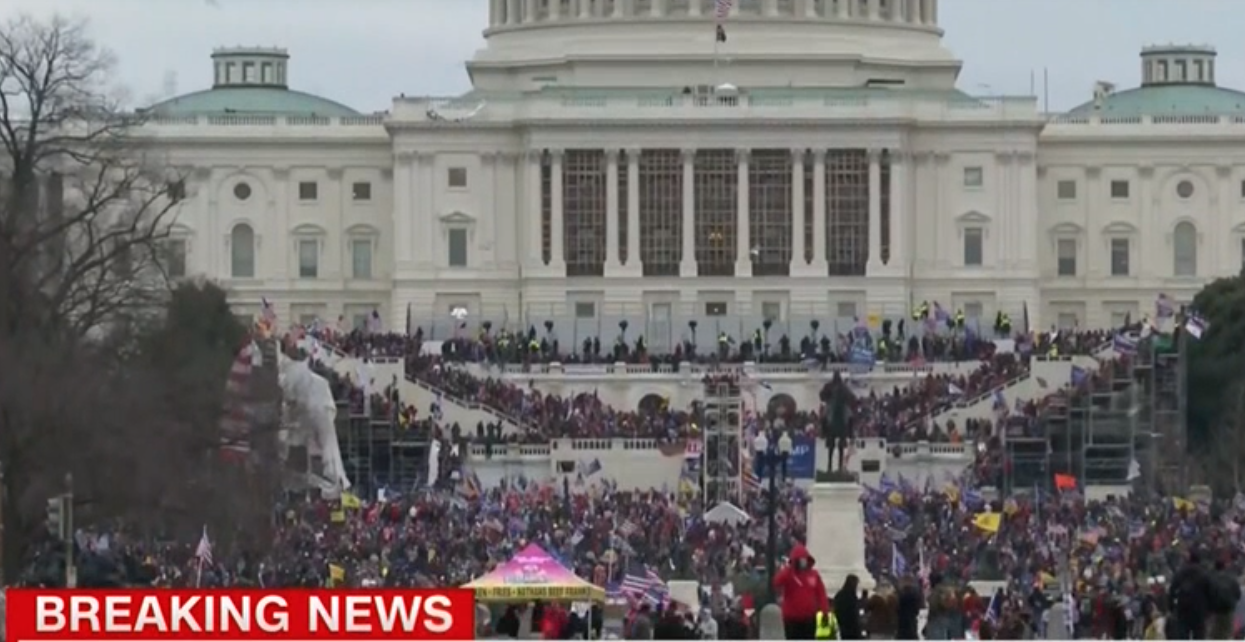 Photo: Screenshot
He will do his "duty to see to it that we open the certificates of the Electors of the several states, we hear objections raised by Senators and Representatives, and we count the votes of the Electoral College for President and Vice President in a manner consistent with our Constitution, laws and history."
"So help me God."

Joel C. Rosenberg is the editor-in-chief of ALL ISRAEL NEWS and ALL ARAB NEWS and the President and CEO of Near East Media. A New York Times best-selling author, Middle East analyst, and Evangelical leader, he lives in Jerusalem with his wife and sons.
A message from All Israel News
Help us educate Christians on a daily basis about what is happening in Israel & the Middle East and why it matters.
For as little as $5, you can support ALL ISRAEL NEWS, a non-profit media organization that is supported by readers like you.
Donate to ALL ISRAEL NEWS
Current Top Stories
Comments