Tonight on THE ROSENBERG REPORT, are Biden and Bibi ready to make the concessions MBS wants for historic peace deal?
What are the biggest obstacles negotiators face?
(Photo: Screenshot/TBN's The Rosenberg Report)
JERUSALEM, ISRAEL – Last week, Saudi Crown Prince Mohammed bin Salman (MBS) gave his first-ever interview to an American TV network in English.
At the same time, Israeli Prime Minister Benjamin "Bibi" Netanyahu delivered one of the most important speeches of his career to the United Nations General Assembly in New York.
For two men who are so different in age, religion, temperament and upbringing, their messages were strikingly similar.
They both want to forge a Saudi-Israel peace treaty – what MBS called "the biggest peace deal since the end of the Cold War."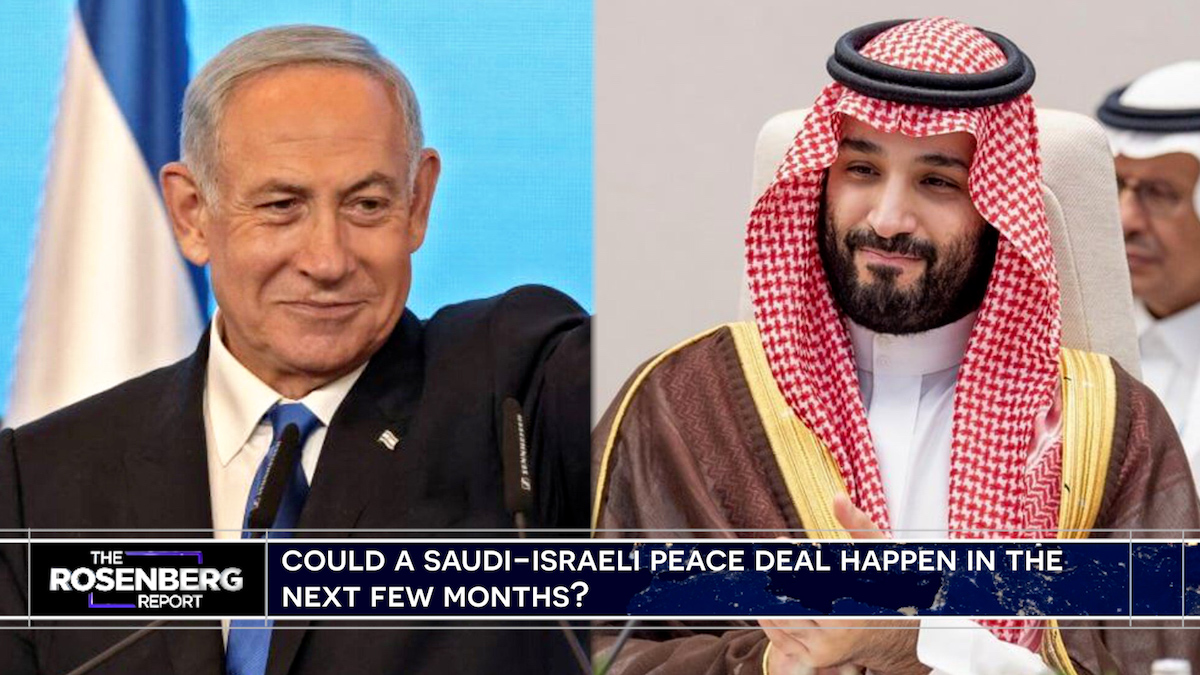 (Photo: Screenshot/TBN's The Rosenberg Report)
And they want to do it soon.
They are both worried about the Iranian regime building nuclear weapons.
They want the world to move decisively to neutralize the Iran threat one way or another, before it's too late.
What's more, they both believe the road to peace runs through the Biden White House.
As a result, both men made global headlines, and rightly so.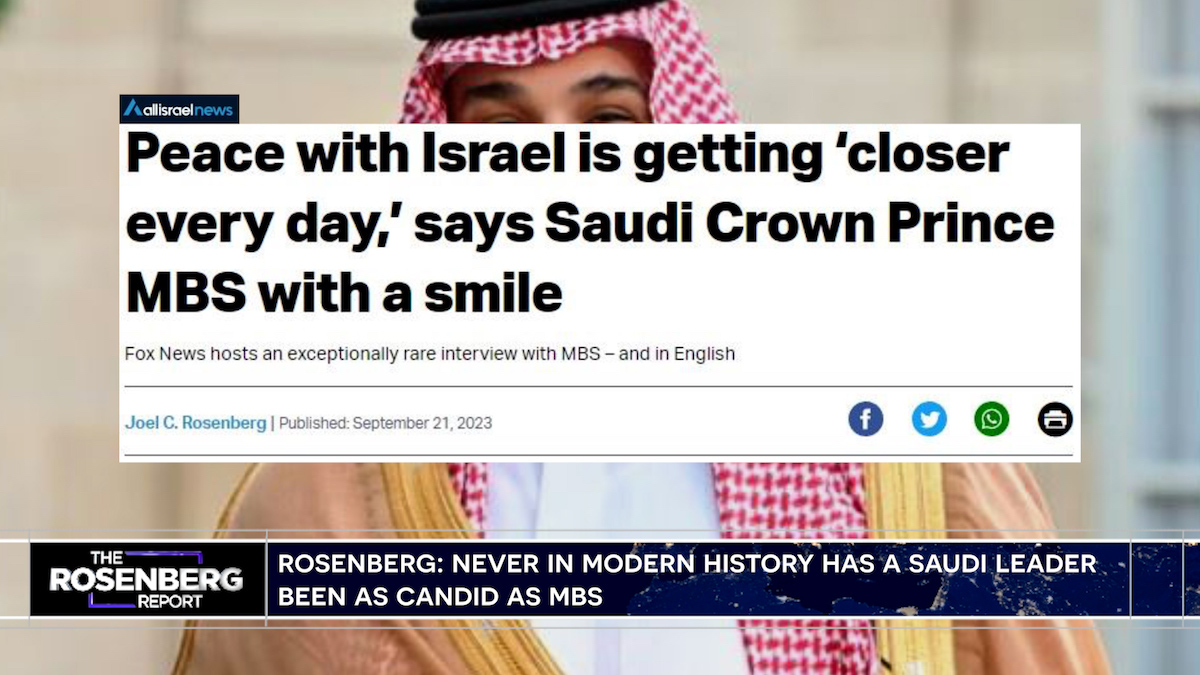 (Photo: Screenshot/TBN's The Rosenberg Report)
But let's be honest.
There are major obstacles to getting such a peace treaty signed, sealed and delivered before the U.S. presidential campaign goes white hot.
Is President Joe Biden really ready to make all the concessions that MBS wants?
Is Netanyahu?
Make no mistake: If the deal isn't completed in the next four to six months, the prospect of Republicans and Democrats in the Senate cooperating to pass some of the key features of the deal through the Senate in a bipartisan fashion will diminish significantly and the historic opportunity could be lost.
Tonight, on THE ROSENBERG REPORT, I'll show you what both leaders said, using key clips from the MBS interview and the Netanyahu speech.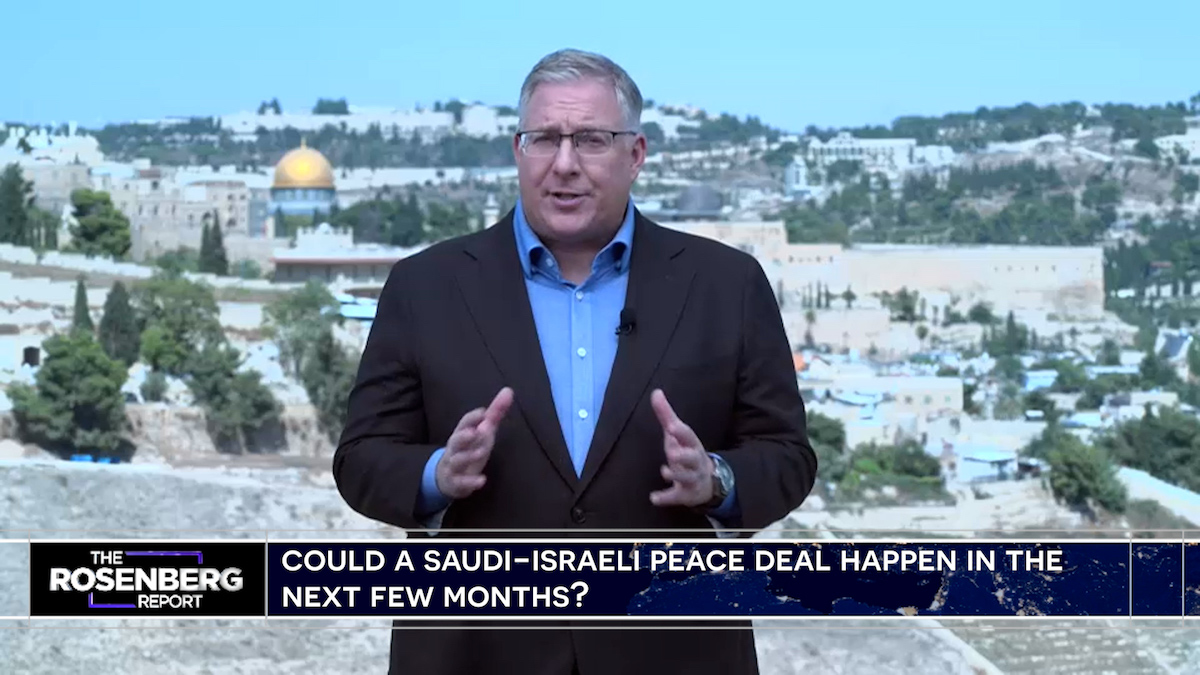 (Photo: Screenshot/TBN's The Rosenberg Report)
I'll explain why I'm cautiously optimistic that such a deal really will happen, and sooner than most critics and skeptics think.
But I'll also lay out some of the biggest obstacles ahead and the very real complexity that negotiators face.
Martin Indyk – former U.S. ambassador to Israel during the Clinton-Gore administration –recently told the Israel Policy Forum that he views the situation as the diplomatic equivalent of solving a Rubik's Cube.
"I say that because this is a three-way deal, which is what it would be – between Israel, the United States, and Saudi Arabia – and if it comes about is kind of like a Rubik's Cube. There are so many moving pieces that have to be put in place in an intricate diplomatic dance."
It's an apt description.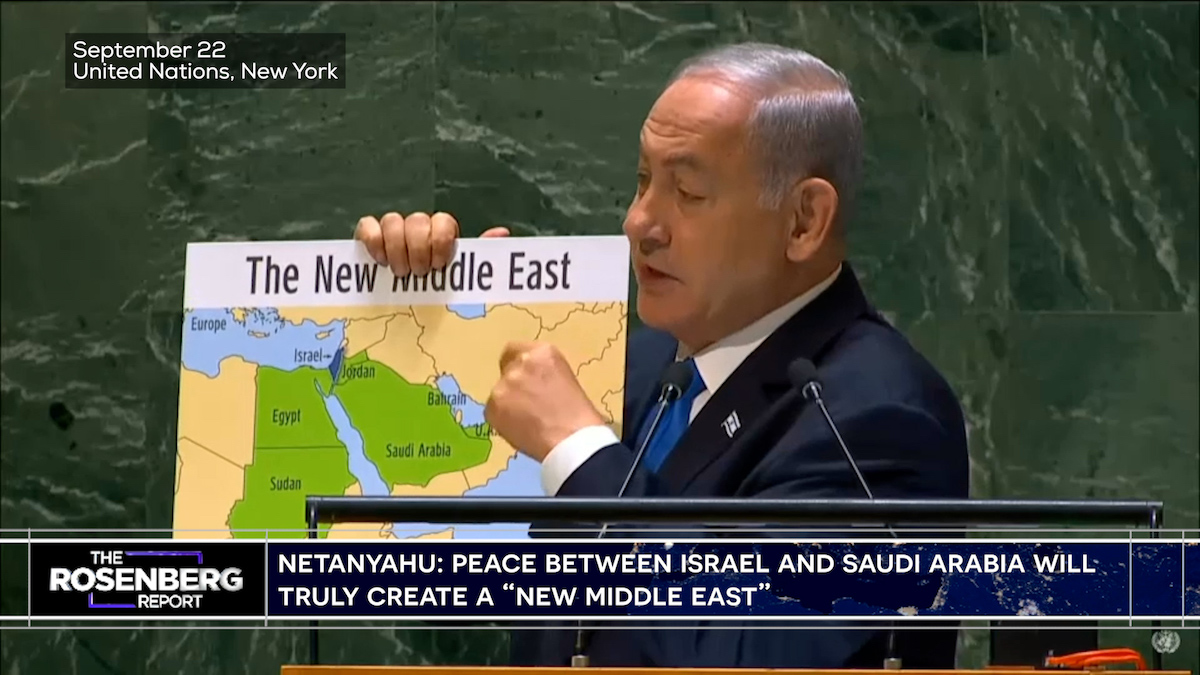 (Photo: Screenshot/TBN's The Rosenberg Report)
The blessings to Americans, Israelis, and Saudis – indeed, to everyone in this region, including Christians – of dramatically expanded peace and prosperity and religious freedom, as well as the opportunity resulting from such a deal would be enormous.
Unprecedented, really.
But there are geopolitical forces – and forces in the spiritual realm – that don't want this to happen and will do everything in their power to blow up such a deal.
That's why I ask Evangelical Christians all over the world to pray without ceasing for the peace of Jerusalem.
Pray this Saudi-Israel deal can really get done – and soon.
And please pray for the Lord to protect each of the individuals involved in the process from physical and spiritual harm.
I'll hope you'll watch THE ROSENBERG REPORT tonight at 9 p.m. EDT on the Trinity Broadcasting Network (TBN).
You can also watch on the TBN app and at www.RosenbergReport.TV.

Joel C. Rosenberg is the editor-in-chief of ALL ISRAEL NEWS and ALL ARAB NEWS and the President and CEO of Near East Media. A New York Times best-selling author, Middle East analyst, and Evangelical leader, he lives in Jerusalem with his wife and sons.
Popular Articles
A message from All Israel News
Help us educate Christians on a daily basis about what is happening in Israel & the Middle East and why it matters.
For as little as $5, you can support ALL ISRAEL NEWS, a non-profit media organization that is supported by readers like you.
Donate to ALL ISRAEL NEWS
Latest Stories
Comments