THE WEEK AHEAD: Judicial reform negotiations underway, Holy Week and Passover, Andrea Bocelli on a Christian Journey and Hungary moves its embassy to Jerusalem
Here are the stories we are watching...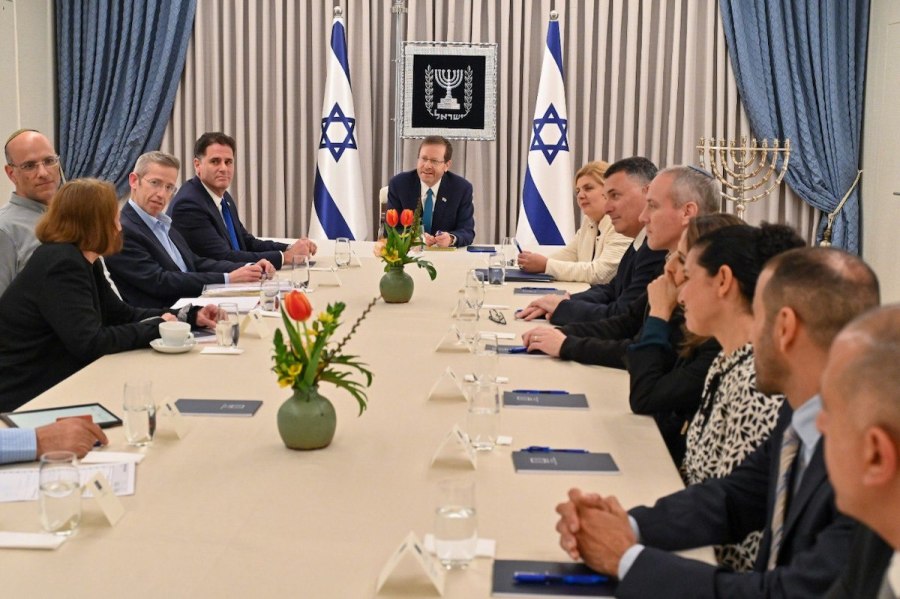 Israeli President Isaac Herzog hosts delegations from Likud, Yesh Atid and National Unity for judicial negotiations at his residence in Jerusalem, Mar. 28, 2023. (Photo: Kobi Gideon/GPO)
'The Journey' with Andrea Bocelli
JUDICIAL REFORM
Negotiations between representatives of the Israeli government and opposition over the judicial reform are expected to resume this week. While many Israelis are cautiously optimistic, others have low expectations from the dialogue. Either way, some protests in support and against the reform are expected to continue. 
When asked about the situation in Israel, U.S. President Joe Biden expressed hope that Netanyahu will try to work out a "genuine compromise" adding, "but that remains to be seen." Biden added that he is not expecting to extend an invitation to Netanyahu to visit the White House "in the near term," contradicting earlier remarks by U.S. Ambassador to Israel Tom Nides.
Meanwhile, the question remains open as to who will become Israel's next Defense Minister, after Netanyahu fired Yoav Gallant last week over his call to suspend the judicial reform. Netanyahu was also not satisfied with how Gallant handled the phenomenon of Israel Defense Forces reservists refusing to serve in protest. While the premier examines his options for a new appointment, the possibility of Gallant being reinstated is still not completely off the table.    
NATIONAL GUARD
Israel's far-right National Security Minister Itamar Ben Gvir has agreed not to resign from the government over Netanyahu's decision to postpone the judicial reform until the summer. In exchange, Netanyahu promised him a budget that would be allocated to funding a National Guard for him will oversee. Ben Gvir is expected to officially submit his proposal for a 2,000-member National Guard force on Sunday.
The exact powers and jurisdiction of Ben Gvir's new National Guard are still not clear, although the national security minister said it would used to fight crime in Arab Israeli communities and to fight "extortion in areas with criminal organizations and mixed cities."
HUNGARY'S EMBASSY MOVE
Following in the footsteps of the United States, Hungary will move its embassy in Israel from Tel Aviv to Jerusalem next month – the first European Union member state to do so. The decision is viewed as a special gesture to Prime Minister Benjamin Netanyahu on behalf of his Hungarian counterpart Viktor Orban.
The Times of Israel quoted senior Israeli Foreign Ministry sources, saying that Orban made the announcement in early March in order to assist Netanyahu with a diplomatic achievement, at the height of a domestic political crisis over his government's push for a controversial judicial reform.
HOLY WEEK
Easter is just around the corner. The Holy Week that precedes the holiday stretches from Sunday to Saturday, Apr. 2-8, with a special significance to each day. The first day of the week, Palm Sunday, celebrates Jesus' triumphant entrance into Jerusalem to the adoration of the masses.
"So they took branches of palm trees and went out to meet Him, crying out, 'Hosanna! Blessed is He who comes in the name of the Lord, even the King of Israel!'" – John 12:13
Good Friday, known as the most somber day for Christians, marks Jesus' trial, death sentence, crucifixion and burial.
PASSOVER
Jews in Israel and around the world will celebrate the story of their biblical exodus from slavery in ancient Egypt on Passover. The holiday begins on the evening of Wednesday, April 5, with the Seder feast, and continues until April 13. During this week, observant Jews refrain from eating 'Chametz', which is leavened bread or other food products that contain wheat and yeast. This tradition is now at the crosshairs of a renewed legal debate in the holy land.
A recent bill that passed in the Knesset, the Israeli parliament, allows hospital directors to restrict people from bringing Chametz into the hospital facility during Passover. The bill was promoted by Orthodox Jewish members of the coalition and faced an uproar from Israel's secular public, which said it violates a years-long status quo. The bill is widely seen as a response to a High Court ruling from 2021 that prohibited such a policy on the basis that it would violate the civil rights of those not interested in observing Passover traditions.
Passover is also known as a popular travel season for many Israelis. According to the Israel's National Security Council, Israeli tourists should "be vigilant" abroad and "behave responsibly according to the level of risk in the country they are visiting," due to global terrorism threats from Iran. Just last week, the Mossad revealed it had helped foil an Iranian plot to attack Jewish and Israeli targets in Athens.  
'THE JOURNEY' WITH ANDREA BOCELLI
'THE JOURNEY: A Music Special from Andrea Bocelli' is coming to theaters across the U.S. for four nights this week, between April 2-4 and April 6. The movie follows world-renowned tenor Andrea Bocelli and his wife Veronica as they travel through Italy's beautiful terrain on horseback to complete parts of the unforgettable Via Francigena — a historical pilgrimage in which Christians journey to Rome to worship at grand cathedrals and visit the burial sites of revered saints and apostles. You can find more information about the movie and how to watch it here.
The musical documentary is a co-production of Trinity Broadcasting Network (TBN), Fathom Events and Impact Productions. It combines world-class musical performances with intimate conversations across the awe-inspiring Italian countryside.
"This was such a life-changing documentary to film, and I hope it will reignite the faith and passion of audiences as we bring Via Francigena to their hometowns," said TBN president Matt Crouch.
This week we are also keeping an eye on these developing stories:
... What did former Vice President Mike Pence say about Trump's indictment?
... THE ROSENBERG REPORT: Is Israel heading towards civil war?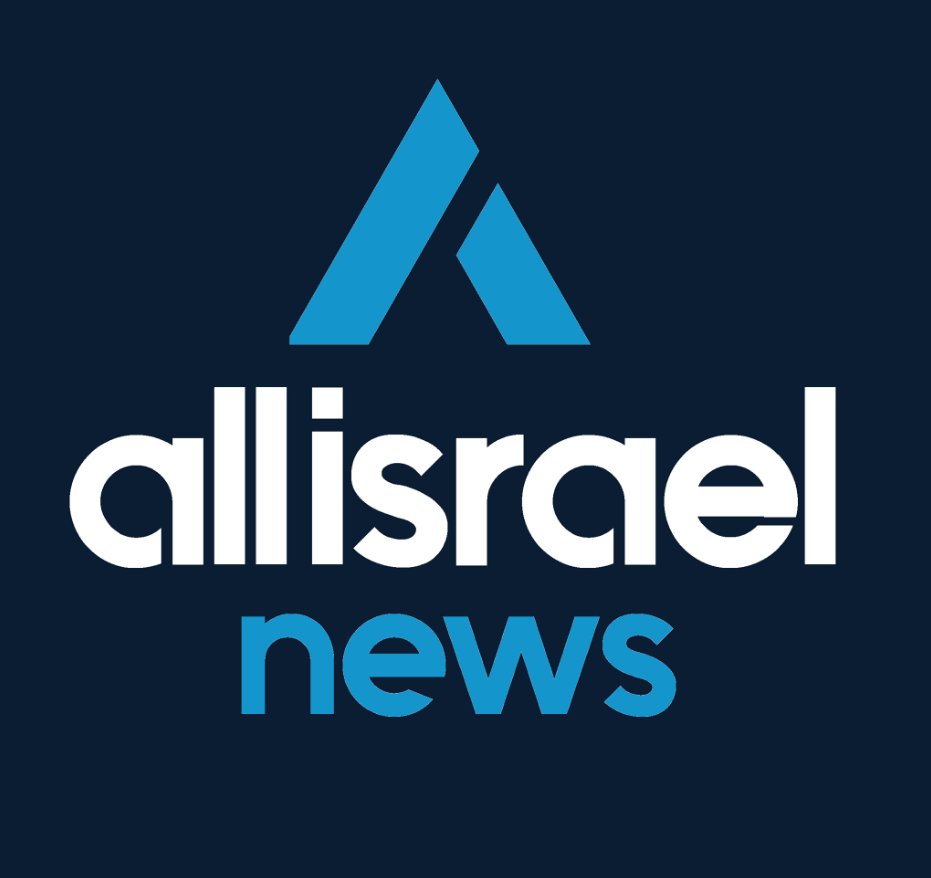 The All Israel News Staff is a team of journalists in Israel.
A message from All Israel News
Help us educate Christians on a daily basis about what is happening in Israel & the Middle East and why it matters.
For as little as $5, you can support ALL ISRAEL NEWS, a non-profit media organization that is supported by readers like you.
Donate to ALL ISRAEL NEWS
Current Top Stories
Comments