Anti-government protests continue for some in Israel, as doubts linger about Netanyahu's sincerity
Some in the anti-judicial reform movement are unwilling to accept any judicial reforms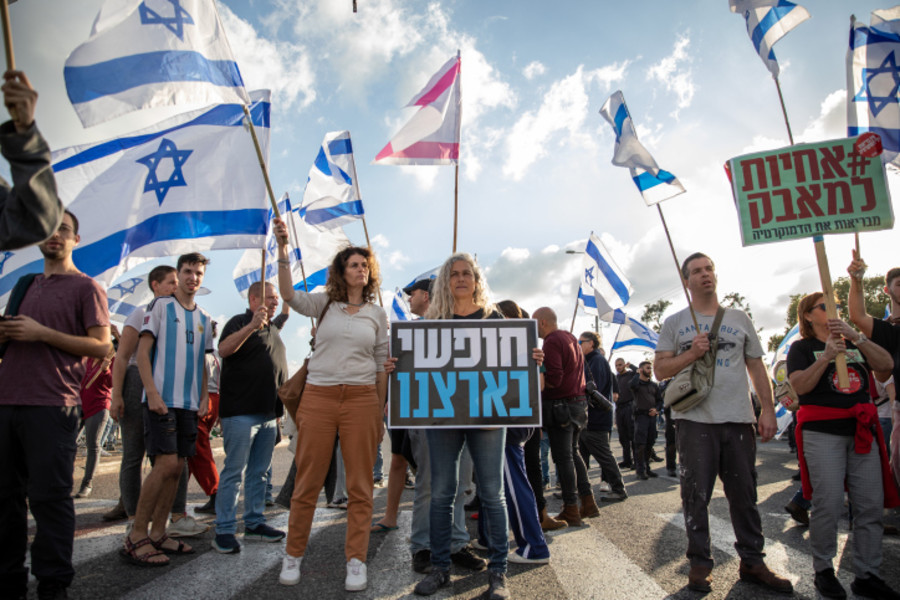 Israeli protesters rally against the government's judicial overhaul bills at Karkur junction, Mar. 27, 2023. (Photo: Shir Torem/Flash90)
Protests against the judicial reforms continued in smaller numbers on Tuesday and Wednesday, as some in the protest movement expressed a blanket distrust of Israel's Prime Minister Benjamin Netanyahu. 
One of the protest groups, The Black Flags, indicated they are not interested in negotiating about the judicial reforms at all. 
"We are not ready to talk with the destroyers of democracy until the dictatorial legislation is completely abolished," they said in a statement on Tuesday. 
"We demand that the entire legislative package be scrapped.," said protest leader Shikma Bressler last Saturday.
Protesters gathered outside Israeli President Isaac Herzog's residence yesterday as he met with leaders of various parties, soliciting their input for a judicial reform compromise agreement. 
Prof. Alberto Spektorowski, a political scientist from Tel Aviv University, said he believes protests will continue against Netanyahu's government because they "don't trust him and they will keep mobilizing." 
He also blamed political polarization for some of the internal conflict. 
"If we could isolate Netanyahu and [opposition leader Benny] Gantz, then there is no doubt in my mind that they would agree on almost everything," he said, noting that the two share many ideas about national security, national unity and the value of an independent judiciary. 
"But politics is politics," Spektorowski added. "Looking at their base, they will be denied a way forward." 
While some in the protest movement distrust Netanyahu, others have expressed opposition to any judicial reforms in line with those proposed by the coalition. The Movement for Quality Government (MQG) is one of those groups. 
The group released a statement after Netanyahu announced the pause in legislation, calling for the bills to be completely scrapped. 
"The coup d'etat laws must be shelved completely," read the MQG statement. "Not paused, not halted. Shelved. The suspension of the legislation looks like a cheap political exercise designed entirely to wait for a good time to bring the blitz of anti-democratic legislation back into our lives." 
Yesterday, Knesset Member Simcha Rothman, chairperson of the Knesset Constitution, Law and Justice Committee, gave an interview with Israel's i24 news where he said that many of the protestors are not disagreeing over the details but over having to come to a consensus with "the other side."
"What stopped any agreement was not about the details. You'll see that a major part of protestors and the opposition don't want to reach a compromise, to sit and talk. They don't care about judicial reform," he said. 
Other protestors gathered in Tel Aviv on Wednesday night to protest the announcement that National Security Minister Itamar Ben Gvir would be submitting his proposal for a National Guard force under his command. One group held a banner which read, "No to Ben Gvir's militia." 
Knesset Member Ayman Odeh, from the predominantly Arab Hadash-Ta'al political party, told the Tel Aviv crowd, "We will not allow them to establish fascist militias in the service of the Kahanists." 
Rabbi Meir Kahane was an ultra-nationalist politician who advocated for separation of Jews and Arabs into different neighborhoods. He also said Israel should restrict democracy to Jewish citizens. 
Ben Gvir was a follower of Kahane but apparently only began to distance himself from some of Kahane's ideas in recent months. 
Given his own past history of racist statements, many expressed concern about his appointment as Israel's national security minister and critics of Ben Gvir argue that it would be dangerous to give him control of a National Guard.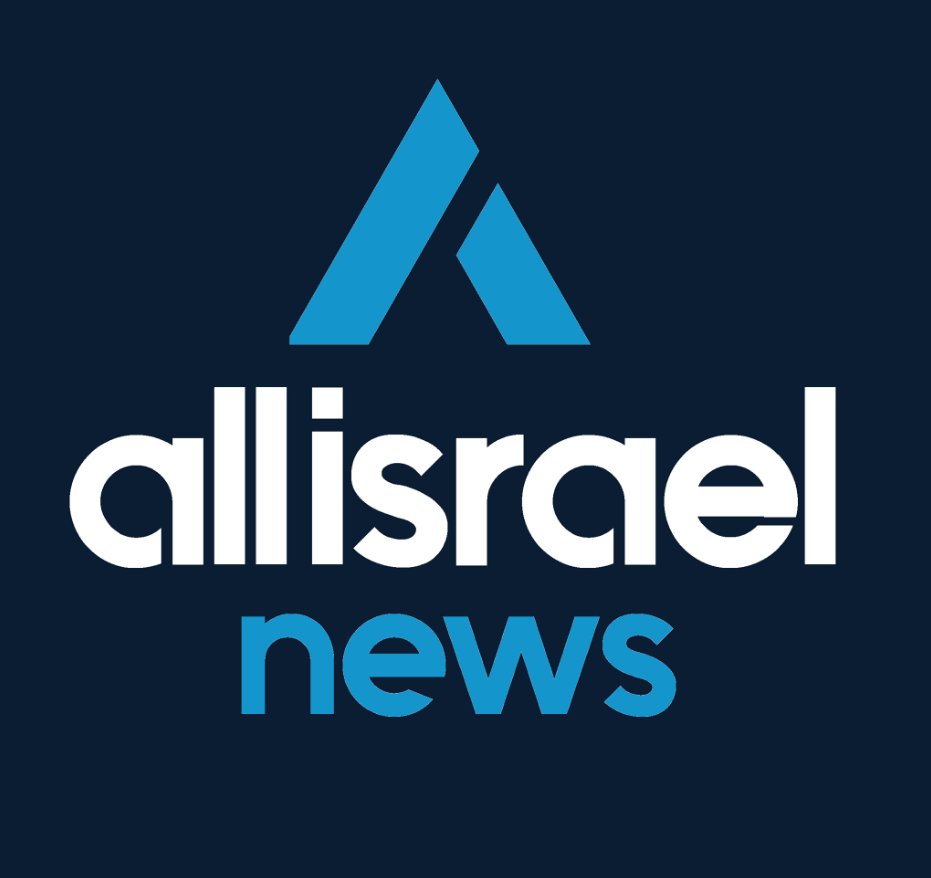 The All Israel News Staff is a team of journalists in Israel.
A message from All Israel News
Help us educate Christians on a daily basis about what is happening in Israel & the Middle East and why it matters.
For as little as $5, you can support ALL ISRAEL NEWS, a non-profit media organization that is supported by readers like you.
Donate to ALL ISRAEL NEWS
Current Top Stories
Comments