Tonight on THE ROSENBERG REPORT: Is Israel heading towards civil war?
And Biden blasts Bibi, refuses to extend White House invitation to Israeli leader. I'll report the latest on the high-stakes battle over judicial reform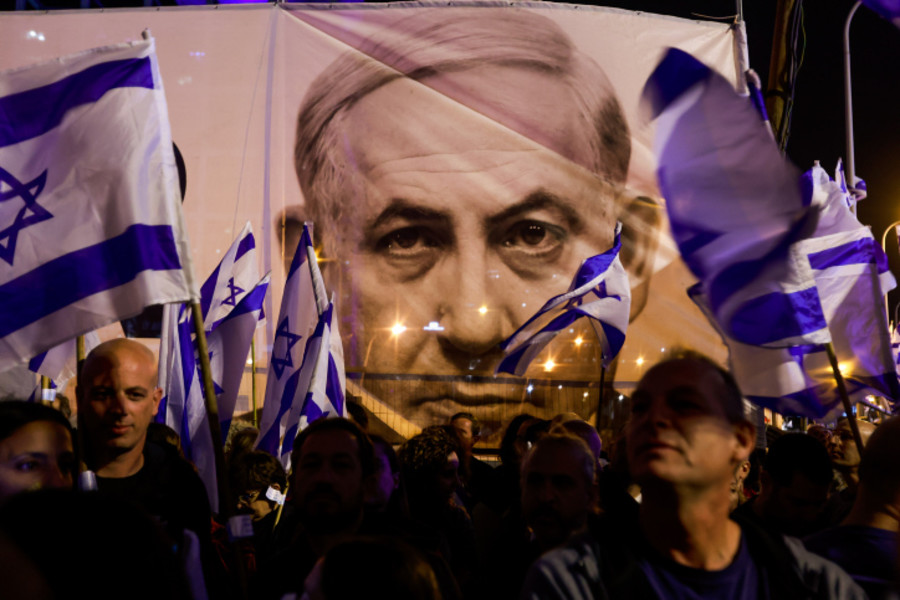 Israelis protest against the Israeli government's planned judicial overhaul in Tel Aviv on March 25, 2023. Photo by Erik Marmor/Flash90
JERUSALEM, ISRAEL – It's been one of the craziest, most intense and most dangerous weeks in the modern history of the Jewish state.
Usually, when Christians pray for the peace of Jerusalem, we are praying for God to protect Israel from our external enemies.
Like Iran, Hezbollah, Hamas, ISIS and other radical and apocalyptic Islamist movements.
But right now we need to be praying for God to protect Israel from an internal implosion.
Israeli President Isaac Herzog is openly warning that the country is heading towards civil war.
"Whoever thinks a real civil war that will cost human lives is something we will not reach does not know what he is talking about," Herzog said last week. "Now when we are reaching Israel's 75th anniversary, the country is on the brink of the abyss. A civil war is a red line and I will not let that happen."
So is Prime Minister Benjamin Netanyahu.
"I say here and now: There can be no civil war," Netanyahu warned this week. "Israeli society is on a dangerous collision course. We are in the midst of a crisis that is endangering the basic unity between us."
So is former Defense Minister Benny Gantz and other opposition leaders.
Tonight, on THE ROSENBERG REPORT, I'll report on and analyze the latest developments.
Including Netanyahu's decision to fire Defense Minister Yoav Gallant.
The fierce internal fight inside Bibi's coalition – and the threat by some factions to bring the government down.
Netanyahu's dramatic, live address to the nation on Monday night.
U.S. President Joe Biden's rare rebuke of Netanyahu.
And Biden's refusal to invite Bibi to the White House for the foreseeable future.
What's next?
How will Netanyahu navigate through these unprecedented times?
Joining me for part of the show is Hananya Naftali.
Joel C. Rosenberg with Hananya Naftali (Photo: All Israel News Staff)
For the past five years and right up to the present moment, Naftali has been a key member of Netanyahu's media team, helping the Prime Minister get his message out to millions.
How does he see the current crisis over judicial reform from his position inside the Netanyahu orbit?
And what does he fear most?
Don't miss our exclusive interview.
Please watch THE ROSENBERG REPORT tonight at 9 p.m. EST on TBN, America's most-watched Christian television network.
Or watch on the TBN app.
Or at www.RosenbergReport.TV.

Joel C. Rosenberg is the editor-in-chief of ALL ISRAEL NEWS and ALL ARAB NEWS and the President and CEO of Near East Media. A New York Times best-selling author, Middle East analyst, and Evangelical leader, he lives in Jerusalem with his wife and sons.
A message from All Israel News
Help us educate Christians on a daily basis about what is happening in Israel & the Middle East and why it matters.
For as little as $5, you can support ALL ISRAEL NEWS, a non-profit media organization that is supported by readers like you.
Donate to ALL ISRAEL NEWS
Current Top Stories
Comments