THE WEEK AHEAD: Celebrate Israel Parade in NYC, Israeli Conservatism Conference in Jerusalem, Nation State Law up for review – and will the government stand another test?
Here are the stories we are watching...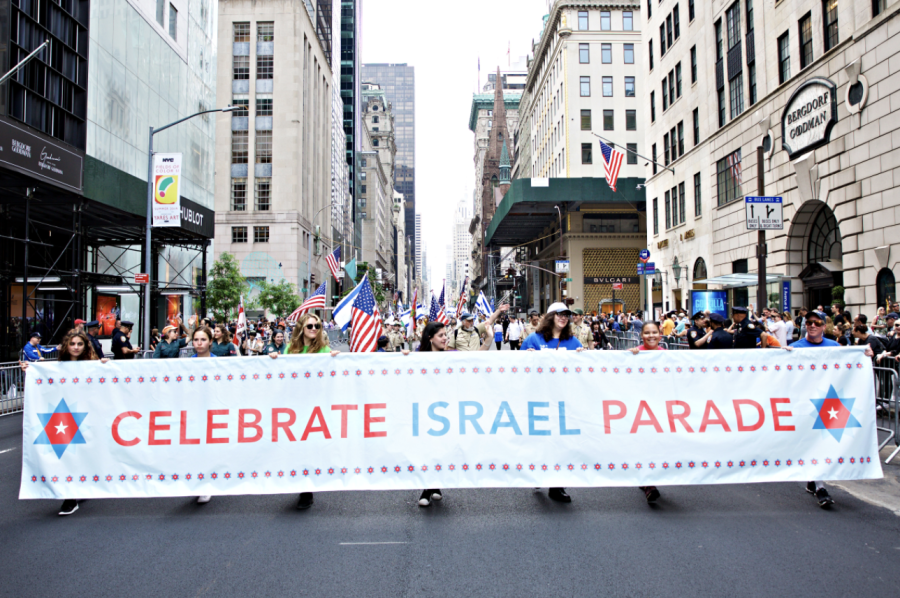 Celebrate Israel Parade in New York City, 2019 (Photo: celebrateisraelny.org)
Here are the stories we are watching...
· Will the government survive another week?
· Nation State Law up for review
· Celebrate Israel Parade
· Jerusalem Conference NYC
· Israeli Conservatism Conference
· Yemenite Children Affair: Grave exhumed
WILL THE GOVERNMENT SURVIVE ANOTHER WEEK?
Challenging week ahead for the Bennett-Lapid government. Following the dramatic resignation of left-wing Meretz party member, Ghaida Rinawie Zoabi, the Israeli coalition is ruling by a 59-seat minority out of 120 in the parliament. The government lost its majority last month, when lawmaker Idit Silman of the right-wing Yamina party resigned.
Within the coalition, there are still those who believe that Zoabi could have a change of heart. Foreign Minister Yair Lapid will try to persuade her to stay in their meeting on Sunday. The opposition, however, is planning to put forward a vote to dissolve the Knesset, likely on Wednesday. If the vote passes the required four readings, Israel will head to a fifth election in just three years and Naftali Bennett will remain interim prime minister until a new government is formed.
NATION STATE LAW UP FOR REVIEW
The Blue and White party plans to bring an amendment to the controversial Nation State Law for review by the Ministerial Committee for Legislation. The bill that passed in 2018 enshrined Israel as the nation-state of the Jewish people. Its current language was opposed by certain Druze and Arab communities, who stressed it effectively defined them as "second-class citizens." Interior Minister Ayelet Shaked vowed to veto any such efforts to change the law, which was widely supported by right-wing voters.
Finance Minister Avigdor Liberman has recently called for the Knesset to reevaluate the contested law and "to do what's necessary rather than settling for words like 'brothers in arms' in regard to the Druze community." Liberman tweeted about his reservations when he commented on the recently released identity of Lt.-Col. Mahmoud Kheir el-Din, 41, an Israeli Druze who served as a special forces officer and was killed in a covert operation in the Gaza Strip in November 2018.
CELEBRATE ISRAEL PARADE
After three years of absence, the Celebrate Israel Parade returns to Fifth Avenue in Manhattan on Sunday, May 22 with the slogan "Together Again." The parade comes in response to a rise in anti-Semitism in New York and terror attacks in Israel. The annual event is the world's largest expression of solidarity with the Jewish state abroad. Organizers are expecting more than 40,000 marchers, dozens of floats, marching bands and Jewish and Israeli musical performers.
It will also host a long list of Israeli dignitaries, including Defense Minister Benny Gantz, Diaspora Minister Nachman Shai, Housing Minister Ze'ev Elkin and others. American dignitaries at the parade will include New York Governor Kathy Hochul, NYC Mayor Eric Adams, Rep. Gerald Nadler (D-N.Y.), and Rep. Lee Zeldin (R-N.Y.). The parade will also be broadcast locally on Fox TV's My9 network and around the world via live webcast.
JERUSALEM CONFERENCE NYC
As part of the parade, Arutz Sheva will host its Jerusalem Conference at the InterContinental Hotel in Times Square. It will be comprised of both panels and one-on-one interviews with notable leaders and the Jerusalem Award ceremony. "We want to provoke a discussion about Israel-American Jewry relationship, Jewish identity and to raise awareness about rising anti-Semitism," said Arutz Sheva's chairman, Dudu Saada.
Among the participants: Israel's Minister of Immigration and Absorption Pnina Tamano-Shata, Israel's Ambassador to the UN Gilad Erdan, Consul General of Israel in New York Ambassador Asaf Zamir, Conference of Presidents of Major American Jewish Organizations CEO William C. Daroff, Former White House Middle East Envoy Jason Greenblatt, Chairman of Yad Vashem Dani Dayan and more.
ISRAELI CONSERVATISM CONFERENCE
The conservative movement in Israel will gather in Jerusalem on Thursday, May 26, for an annual conference organized by the Tikvah Fund. Former U.S. Ambassador to Israel David Friedman will deliver the keynote address. The speaker lineup includes intellectuals, journalists and public figures, among them Prof. Victor Davis Hanson, media commentators Caroline Glick and Amit Segal, former Israeli National Security Advisor Meir Ben-Shabbat, Bahrain's Ambassador to Israel Khaled Yousif al-Jalahma and others.
On-stage panels will also be streamed online, and will feature hot-button issues concerning the Israeli society, such as The Western Citizen: Dying or Reborn?; The End of Charedi Politics; Israel's Constitution: Time to Set the Rules of the Game; Has the Age of an Impartial Media Ended?; A Muslim Minority in a Jewish State; The Israeli Economy is Losing to the Labor Unions (Again); Sovereignty and the Rule of Law Under Fire. The event will be emceed by ALL ISRAEL NEWS senior writer, Tal Heinrich.
YEMENITE CHILDREN AFFAIR: GRAVE EXHUMED
For the first time ever, Israeli authorities will open a grave in order to take DNA samples to determine the identity of a child who died in 1952. This investigation into what has become known as the 'Yemenite Children Affair' stems from the early years following the establishment of the Jewish state in 1948 when thousands of immigrant Jewish families – mainly Yemenite and North African – reported the disappearance of babies and toddlers, sometimes shortly after birth. They were told their child had died, even though they never got to see the body or receive a death certificate.
Over the years, many families have made accusations that their children were abducted by state authorities and were put up for adoption by established Ashkenazi families or were sent abroad. The alleged conspiracy has never been properly addressed and investigated, and many of the testimonies around it were sealed for 70 years.
This week we are also keeping an eye on these developing stories:
· ... Will U.S. President Joe Biden meet with the Saudi crown prince for the first time?
· ... Will Lebanon be able to form a new government following the elections that dealt a blow to Hezbollah?
· ... Could an Israeli company have developed the 'holy grail' of diabetes treatment?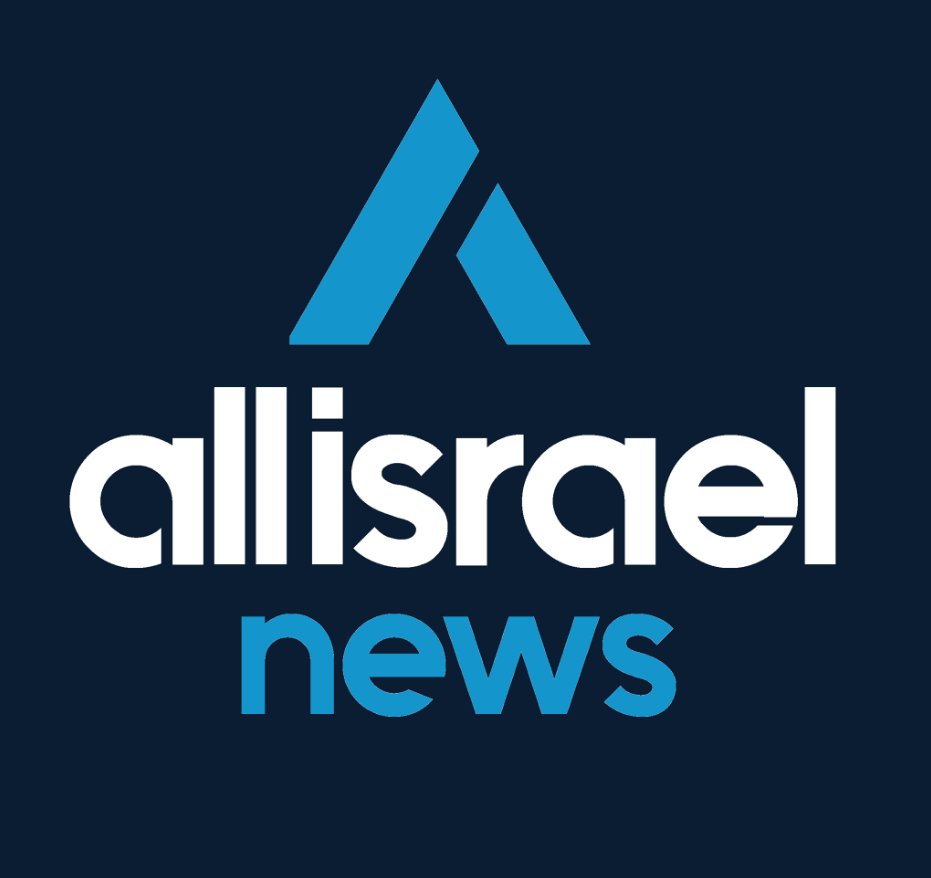 The All Israel News Staff is a team of journalists in Israel.
A message from All Israel News
Help us educate Christians on a daily basis about what is happening in Israel & the Middle East and why it matters.
For as little as $5, you can support ALL ISRAEL NEWS, a non-profit media organization that is supported by readers like you.
Donate to ALL ISRAEL NEWS
Current Top Stories
Comments