Could an Israeli company have developed the 'holy grail' of diabetes treatment?
Oramed says it is months away from completing a Phase III clinical trial on what it hopes will become the world's first oral insulin treatment for type 2 diabetics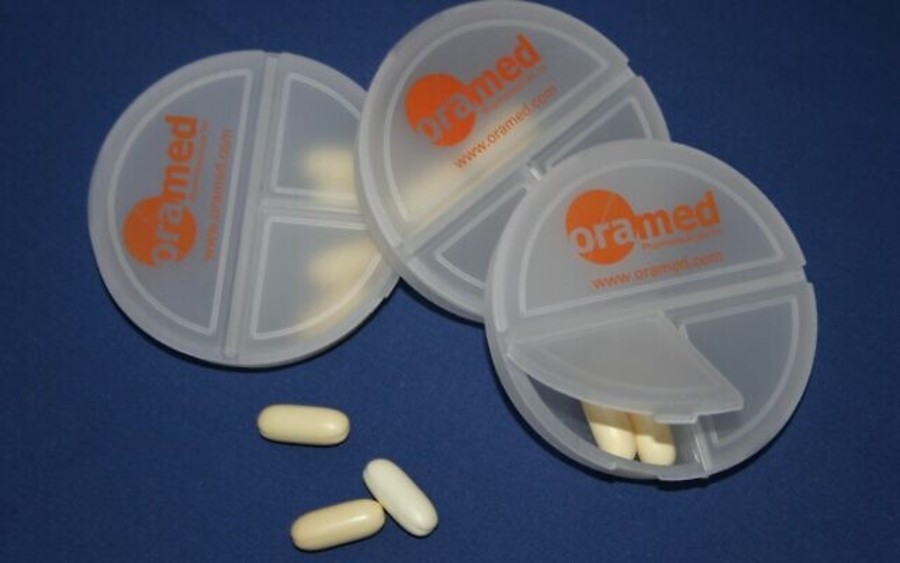 Insulin pills produced by the Israeli company Oramed (Photo courtesy)
An Israeli company is positioned to become the first to produce a Food and Drug Administration-approved oral insulin for the treatment of type 2 diabetes. 
Oramed Pharmaceuticals said on May 3 that it has completed enrollment of 710 patients in its Phase III study of ORMD-0801 and that top-line data is expected by January 2023. The study is being conducted at 96 American sites under FDA protocols to treat type 2 diabetics who have inadequate glycemic control over a period of six to 12 months. Efficacy data will become available after the first half of the trial. 
"We are very excited about the prospect of an oral insulin option for people living with diabetes," said the company's founder and CEO Nadav Kidron. "Being delivered orally, oral insulin mimics endogenous insulin regulation before reaching the bloodstream, providing better blood glucose control and potentially reducing risks and complications associated with injectable insulin, including weight gain and hypoglycemia, while also being easier to administer."
"I would like to thank all of the patients, investigators and partners involved in this clinical trial, all with the common goal of bringing forth a breakthrough in diabetes therapy."
The trial is a big milestone not only for the company, which was founded based on a technology developed at Jerusalem's Hadassah University Medical Center by Kidron's mother, Miriam Kidron, but for diabetics who otherwise will continue to be forced to take insulin via painful injection. Oramed is still headquartered in Jerusalem with an office in the States.
If it is proven effective, Kidron told ALL ISRAEL NEWS, ORMD-0801 will provide patients with better quality of life and increase patient compliance, as well as reduce the overall cost of treating diabetes. 
'POD' oral delivery technology
Oramed developed what is known as the "POD" oral delivery technology that can be used to orally administer a number of protein-based therapies, which would otherwise be delivered by injection. ORMD-0801 is an oral insulin capsule. 
"The platform technology overcomes two obstacles to delivering peptides – small chains of amino acids – to the right place," Kidron explained, noting that there are two challenges when trying to deliver peptides to the bloodstream: degradation and limited absorption in the gastrointestinal tract.
"We developed a proprietary protein inhibitor that is able to protect the peptides from degradation," he continued. "We also have an enhancer that helps deal with the second issue and allows the insulin to go through the gut into the portal vein."
The portal vein carries blood from the gastrointestinal tract to the liver.
A survey commissioned by Oramed from the clinical research service IQVIA in March questioned more than 150 endocrinologists and primary care physicians in the U.S. and Europe, asking if they would administer oral insulin to their patients. After reviewing a blinded target product profile for ORMD-0801, 76% said that they "definitely would" or "probably would" prescribe it for their type 2 diabetes patients. Only 2% responded that they "probably would not" or "definitely would not prescribe it."
The 'holy grail' of diabetes treatment?
Oramed has also used its POD technology to develop a COVID-19 oral vaccine, which is currently being tested in a Phase I clinical trial in South Africa. The vaccine was developed in collaboration with Premas, an Indian company. Kidron told ALL ISRAEL NEWS the trial is "going well," and that the company is also preparing to test the vaccine as a booster dose.
"We will update once that trial is underway," Kidron said. 
The current Phase III diabetes trial includes patients who are on two or three oral glucose-lowering agents (not insulin). The primary endpoint of the study is to compare the efficacy of ORMD-0801 versus a placebo in improving glycemic control. A second trial is taking place in the U.S., Israel and Europe based on a different protocol that Kidron said should allow Oramed much wider potential use of the oral insulin. More than 25% of patients have been recruited for that trial and data is expected to be released during the first half of 2023.
Kidron expects to submit the trial data for FDA approval in 2023 and to receive approval in 2024 or the beginning of 2025. But he stressed that FDA marketing approval is not the milestone – it is the January data.
"The results we are going to see in only a few months will tell us whether we really have a breakthrough drug – the holy grail of diabetes treatment that will have been seeded and cultivated in Israel."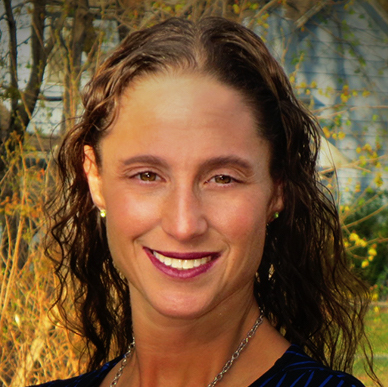 Maayan Hoffman is a veteran American-Israeli journalist and strategic communications consultant. She is Deputy CEO - Strategy & Innovation for the Jerusalem Post, where she also served as news editor, head of strategy and senior health analyst.
A message from All Israel News
Help us educate Christians on a daily basis about what is happening in Israel & the Middle East and why it matters.
For as little as $5, you can support ALL ISRAEL NEWS, a non-profit media organization that is supported by readers like you.
Donate to ALL ISRAEL NEWS
Current Top Stories
Comments