Is the coalition now tearing apart from the Left as well? Bombshell announcement by left-wing Knesset member leaves coalition in the minority
A month after right-wing member withdraws her vote from the coalition, she is now followed by an Arab MK who said she feels like a second-class member of the government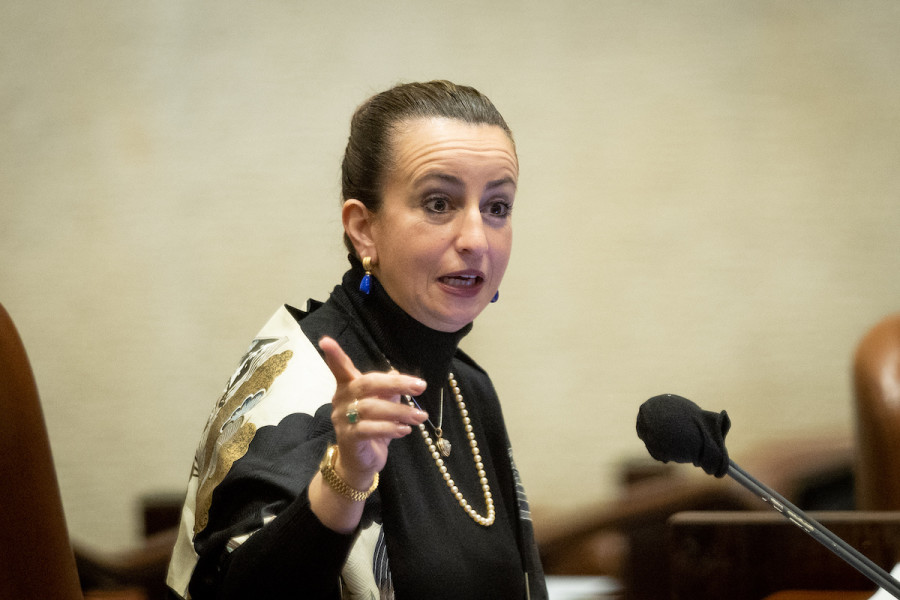 MK Ghaida Rinawie Zoabi during a plenum session at the Knesset in Jerusalem, Feb. 28, 2022. (Photo: Yonatan Sindel/Flash90)
The seams of the fragile coalition seem to be fraying from both sides now after a left-wing member announced today that she will no longer vote with the coalition.
The government took another stumble toward collapse today when Ghaida Rinawie Zoabi pulled her support from the government, saying she will no longer vote with the coalition, which is now in the minority with 59 seats.
In April, Idit Silman – a member of the right-wing Yamina party – withdrew her support, removing the government's slim one-vote majority. At the time, Silman cited lax rulings on Jewish law and on right-wing policies as her reason.
Ironically, Zoabi is from the left-wing Meretz party and she listed reasons that stand diametrically opposed to Silman's for leaving the coalition. Zoabi accused the government of being too "hawkish" and harmful to Arabs.
"The last month, the month of Ramadan, has been unbearably difficult. The sights that came from the Temple Mount of violent policemen in front of a crowd of worshipers, the funeral of Palestinian journalist Shireen Abu Akleh," she said. "I cannot continue to support the existence of a coalition that in this shameful manner harasses the society I came from."
Zoabi dropped this bombshell in a letter to Prime Minister Naftali Bennett and Foreign Minister Yair Lapid. She listed controversies over al-Aqsa Mosque and the Temple Mount, Sheikh Jarrah, settlement building, "the destruction of homes and confiscation of lands in Arab communities in the Negev, and of course the Citizenship Law."
"I entered politics because I saw myself as an emissary of Arab society, which I represent," Zoabi wrote. "Unfortunately over the last few months for narrow political reasons, the heads of the coalition preferred to strengthen their right side. Again and again, the heads of the coalition preferred to take harsh hawkish right-wing steps on key issues related to Arab society."
Though Zoabi is Arab, she is not a member of Ra'am – the Islamist party which has four seats in the Knesset.
"I believed and still believe in a Jewish-Arab partnership in all areas of life, in academia, business and politics. But I believed and still believe that a true partnership between Arabs and Jews must come from an equal place and at eye level," she continued.
"In this coalition, two classes have been created: A 'coalition of the elite' that it demands and accepts, and a 'coalition of the lower' that it squeezes and presses. It is no coincidence that a coalition of the lower is always Arab," she said. "In light of what I've noted, I'm announcing the removal of my candidacy for any future appointment and the end of my membership in the coalition."
Zoabi was set to be appointed as Israel's next consul general in Shanghai. 
Members of the government, including her fellow party member in Meretz, said they had no indication of Zoabi's announcement beforehand and one called on her to reverse her "fatal" decision. It was reported that not even her staff knew until she published her letter.
Not surprisingly, Likud hailed Zoabi's move and were already considering moving forward a vote to disperse the Knesset.
"Bennett and Lapid's failed government has turned into a minority government," said chairman of the Likud party, Yariv Levin. "Now it's clear the government has lost its right to exist."
If the government goes to new elections now, Bennett will stay on as interim prime minister. According to the terms of the coalition agreement, were the government to fall due to a move by a right-winger in the coalition, Lapid would take over.
What happens now ranges from absolutely nothing to new elections. The coalition can continue to operate on without passing legislation since it lacks a majority. But now, if the opposition were to forward a bill to disperse the Knesset, there is a greater possibility it could pass. The bill would need an absolute majority of 61 out of 120 votes to pass four readings, otherwise the opposition is blocked from bringing it up for another six months.
The coalition can continue to limp along and pass little if any legislation. But it has suffered another blow and is left in a weakened state after this latest loss.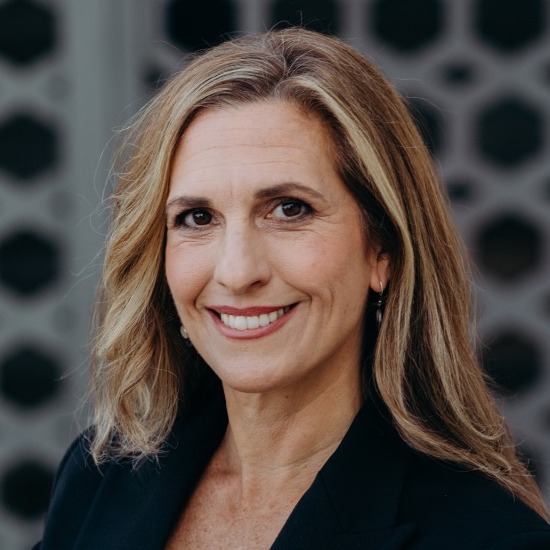 Nicole Jansezian is the news editor for both ALL ISRAEL NEWS and ALL ARAB NEWS and senior correspondent for ALL ISRAEL NEWS
A message from All Israel News
Help us educate Christians on a daily basis about what is happening in Israel & the Middle East and why it matters.
For as little as $5, you can support ALL ISRAEL NEWS, a non-profit media organization that is supported by readers like you.
Donate to ALL ISRAEL NEWS
Current Top Stories
Comments