The shock of war – A look at the first day of 1973 Yom Kippur War
Part 3 of a series highlighting significant moments of the fateful war
Egyptian military trucks cross a bridge laid over the Suez Canal during the Yom Kippur War, October 7, 1973. (Photo: Wikimedia)
Throughout the spring and summer of 1973 both U.S. and Israeli intelligence continued to monitor the Egyptian Army's movements as forces were concentrated along the Suez Canal. Despite Egyptian President Anwar Sadat's bold warnings of his intent to launch a war, his threats were dismissed as mere pretense.  
In August, Sadat met with the chairman of the Palestinian Liberation Organization, Yasser Arafat, and shared Egypt's military plans for war. The PLO echoed the world's sentiments by discounting Sadat's threats as empty talk. 
However, in retrospect, it is clear that in early October 1973, there was ample evidence that Sadat's proclamation of war was literal. He had chosen Oct. 6 as the invasion date for two reasons. First, on that day optimal tides and currents would enable the Egyptian Army to handily cross the Suez Canal. 
Secondly, in 1973 the date was Jewish Yom Kippur, the Day of Atonement, a day of fasting and prayer. The Egyptians believed that because of the Holy Day observance, the Israeli military would not be at peak readiness.  
Simultaneous to the increased Egyptian presence on Israel's southern border, there was an increase of Syrian forces near the Golan Heights. This was explained away by Israel's military intelligence as the result of the recent dogfight between the Israel Air Force and Syrian aircraft, and the IAF's downing of a dozen enemy planes over the Mediterranean Sea.  
Israel's spectacular and rapid military victory in June 1967 inspired an air of invincibility among the nation's armed forces. The Cold War had further provided an opportunity for Israel to capitalize on its relationship with the United States and acquire powerful weapons of war, including modern American tanks and aircraft. 
However, even with advanced equipment, a large portion of Israel's total military force relied on reserve troops. For Israel to wage a successful war, it needed advanced warning to call up reinforcements. In 1973, the nation's intelligence leadership was confident they would be able to provide at least a 72-hour warning in the event of war.  
As allies, the U.S. and Israel readily shared information pertaining to enemy actions. In early October 1973, this shared intelligence noted that, although the movement of Egyptian troops near the Sinai was threatening, it was likely another example of brinkmanship. 
As a result, during the week leading up to the outbreak of the war, the U.S. sent continual reminders to Israel, instructing its military leaders to avoid a pre-emptive strike on Egypt. In fact, both U.S. and Israeli leadership insisted that Israel Defense Forces reserve units should not mobilize lest it be perceived by the enemy as a hostile action.  
From America's Central Intelligence Agency to Israel's Mossad, analysis of Egyptian movements and posturing was influenced by the misunderstanding that Egypt would not begin a war that it could not win. Intelligence had not effectively interpreted the effects of years of Soviet influence on training and equipping the Egyptian army.  
In planning for conflicts, logistically the IDF needed five or six days to effectively prepare for war. In a worst-case situation, it was conceivable that IDF units could be ready for war in 48 hours. But even this rush was implausible without the Israel Air Force (IAF) conducting pre-emptive strikes against the enemy, providing the necessary time for infantry units to mobilize and scramble to the battlefield. On Oct. 6, 1973, Israel would have less than 10 hours.  
At 2 p.m. on Oct. 6, the initial wave of Egyptian soldiers, numbering 8,000, crossed the Sinai Canal. Simultaneously, the Egyptians launched a concentrated artillery bombardment against Israel's defenses, utilizing more than 4,000 artillery pieces and hundreds of tons of military equipment. This was in addition to nearly 200 Egyptian Air Force planes flying bombing sorties against enemy airfields. 
They further capitalized on the element of surprise by striking targets behind the seemingly impervious Bar Lev Line. Within the hour, the first Israeli fortification fell.  
At exactly 2 p.m. in the Golan Heights, Syrian armies attacked Israeli camps at the border. The combined Arab attack was equivalent to the total forces of NATO assaulting Israel's borders. Throughout the afternoon of the 6th, the Bar Lev Line was repeatedly compromised along its 100-mile front. Sadat's strategy of spreading Egyptian forces throughout the front rather than massing in a concentrated thrust proved fruitful.
IAF jets scrambled to defend the border and were met with the horrors of the "missile wall" of SAM batteries. Frontline IDF tank brigades faced an onslaught of antitank artillery and a severe lack of munitions and manpower.  
Within the first day, tens of thousands of Egyptian soldiers had crossed over to the eastern bank of the Sinai. In the Golan Heights, Syrian forces had secured significant land holdings. Upon hearing the news of both Egypt and Syria's military achievements in the opening days of the war, then-U.S. President Richard Nixon was convinced that Israel's enemies would be quickly defeated. This optimism ignored the rapid rate at which Israel was losing military aircraft, tanks, and soldiers.  
In the opening four days of Operation BADR, Egypt and Syria reveled in their initial success. Israel and her military needed a miracle not only to secure a decisive victory but to assure her very survival.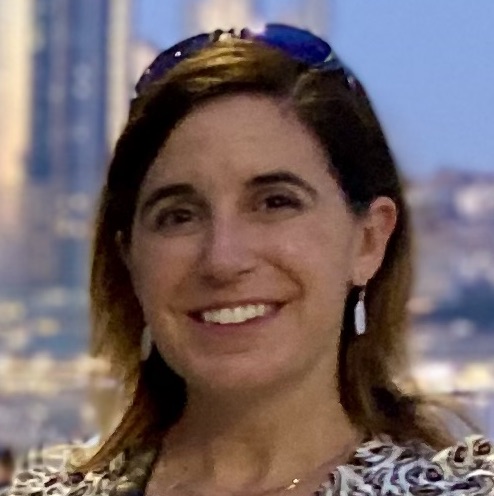 Though an educator for more than twenty years, following her return to school to earn a master's degree in military history at Norwich University, Tara Simpson began working as a freelance writer for both the Stars and Stripes newspaper and ABC-CLIO reference publications. Inspired by her grandparents' service in World War II and beyond, Tara has specialized in research and writing on early twentieth century military history for over a decade. She is now as a Doctoral student at Liberty University with her dissertation research focusing on Israel's early and modern military history.
Popular Articles
A message from All Israel News
Help us educate Christians on a daily basis about what is happening in Israel & the Middle East and why it matters.
For as little as $5, you can support ALL ISRAEL NEWS, a non-profit media organization that is supported by readers like you.
Donate to ALL ISRAEL NEWS
Latest Stories
Comments