Yom Kippur War: Deceit and misdirection by summer of 1973
Part 2 of a series highlighting significant moments of the fateful war
Israeli tanks cross the Suez Canal (Photo: Israel Defense Forces Archive)
In early 1973, it was difficult for the West and Israel to take Egyptian President Anwar Sadat at his word when he made his threats, promising that 1971 would be the year Egypt would regain its honor by seizing the Sinai by force. 
In Part 1 of this series, we see that Israel had celebrated another Independence Day in 1973 with a parade that was uncontested and Sadat's bold proclamation was not followed by any demonstration of decisive action by the Egyptian Army. Sadat had also appealed to the Nixon administration in 1971, with promises to reopen the Suez Canal in exchange for assurances that Israel Defense Forces would relinquish its control of the east bank of the canal.  
While Sadat spoke words of peace, his actions throughout early 1972 proved to be more bellicose than friendly. Following two separate trips to Moscow, where he appealed for additional military support from the Soviet Union, Sadat ultimately declared that the only way to deal with Israel was through aggressive measures.
By May, then-U.S. President Richard Nixon went to Moscow to attend a summit meeting with Soviet leaders where all agreed on the continued importance of upholding détente.  
During the summit, President Nixon and Soviet leader Leonid Brezhnev signed the Strategic Arms Limitation Treaty (SALT). Both nations purposely avoided discussions about the Middle East, however, Sadat seemed to have interpreted the Nixon-Brezhnev agreement of military relaxation in the region as an endorsement of Israel's military strength.  
In mid-July 1972, the Egyptian president shocked world leaders when he demanded that the Soviets remove their forces and military advisors from his nation. The initial reaction from the West and Israel was that of relief. But this sentiment prevented most from gleaning Sadat's true motivation, his effort to sow seeds of misdirection.  
Three months later, prompted by Egypt's dire need for weapons, then-President Hafez al-Assad of Syria went to Moscow in October to serve as a mediator between Sadat and the Soviet leadership. In exchange for the use of Egyptian ports, the Soviets were happy to resume sending weapons and advisors to the Mediterranean nation.  
The Soviet Union, in response to U.S. negotiations for the sale of weapons to Saudi Arabia in early 1973, began exporting advanced military equipment to limited Arab nations. 
Sadat, obsessed with securing a strategy to defeat Israel's air power, implored the Soviets to equip and train the Egyptian military with MiG23s. Logistically such a request could not be fulfilled until 1975. Instead, the Soviets advanced shipments of SCUD Battlefield support surface-to-surface missiles to the Egyptian army. SCUDs, capable of carrying a high-explosive or nuclear warhead, had a range of 180 miles, giving Egypt the means to strike Israel's populous cities.  
In March 1973, the same month that the Egyptian military was outfitted with sophisticated and catastrophic Soviet weapons systems, Egyptian National Security Advisor Hafez Ismail was sent to Washington. There Ismail attempted to persuade Dr. Henry Kissinger, who was then-national security advisor to President Nixon, to assist the negotiations with Israel over settlements in Sinai.  While Nixon was open to such negotiations, he expected Egypt to proffer more compromises.  
President Sadat ruled Ismail's mission as a failure. As a result, during an interview given in April, the president boldly stated that his nation was mobilizing for war. 
Sadat took over the premiership of Egypt in order to prepare for battle with Israel. The Egyptian leader was openly critical of the West's failed diplomacy and stated that conflict was inevitable.
Despite the president's clear call for hostilities, throughout the summer of 1973, both Israeli and American intelligence did not recognize any threat. Instead, Egypt's rumblings of war were chalked up to another demonstration of Sadat's "brinksmanship," that is, just another display of the Arab nation edging to the brink of war.  
At the Nixon-Brezhnev Summit II in July 1973 held in Washington, once again, the two world powers hashed out the details of a second, more permanent, SALT agreement. 
Nixon also sought to secure Most Favored Nation (MFN) status for the Soviet Union, however, Soviet promises for détente conflicted severely with its simultaneous move to militarize both the Egyptian and Syrian armies. 
The move paved the way in equipping and readying the Arab nations to set up an offensive strike against Israel, not in the assumed projected time frame of 1975 but instead as early as October 1973.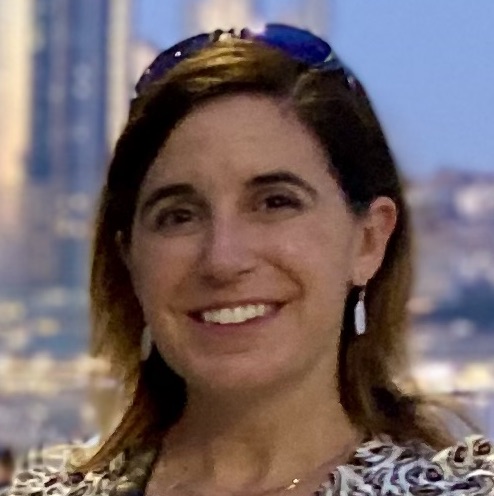 Though an educator for more than twenty years, following her return to school to earn a master's degree in military history at Norwich University, Tara Simpson began working as a freelance writer for both the Stars and Stripes newspaper and ABC-CLIO reference publications. Inspired by her grandparents' service in World War II and beyond, Tara has specialized in research and writing on early twentieth century military history for over a decade. She is now as a Doctoral student at Liberty University with her dissertation research focusing on Israel's early and modern military history.
Popular Articles
A message from All Israel News
Help us educate Christians on a daily basis about what is happening in Israel & the Middle East and why it matters.
For as little as $5, you can support ALL ISRAEL NEWS, a non-profit media organization that is supported by readers like you.
Donate to ALL ISRAEL NEWS
Latest Stories