The jury is still out on Meloni, but one thing is already clear – she is no enemy of Israel
Author – director of the European Coalition for Israel – shares personal experiences with Meloni Giorgia and her party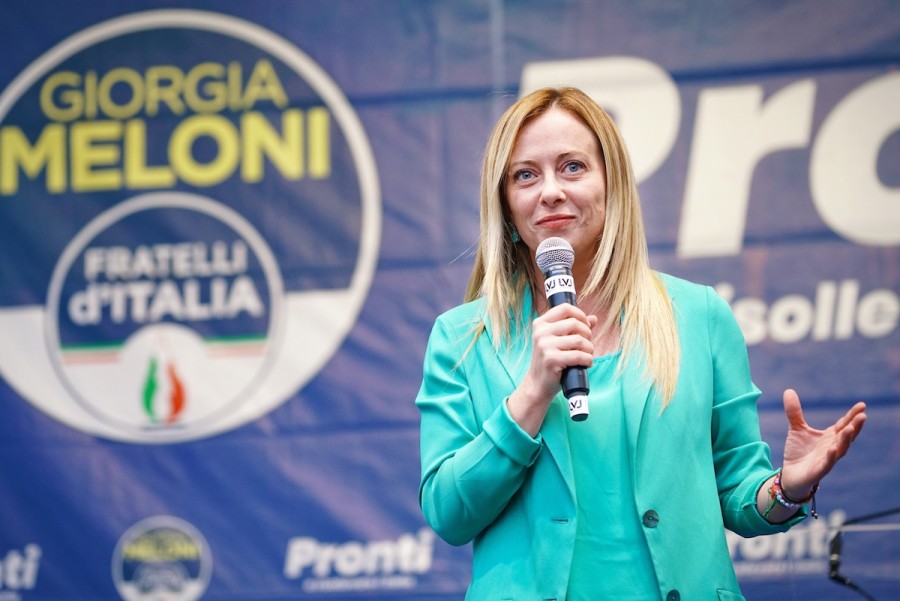 Giorgia Meloni, leader of Brothers of Italy (Photo: Shutterstock)
Last Sunday's election victory in Italy of controversial right-wing firebrand Giorgia Meloni has sent shockwaves throughout the world. The fact that her party, Fratelli d'Italia (Brothers of Italy) – with deep roots in the Italian fascist movement – is on its way to form a new government in Rome raises some serious questions. Is Meloni really a "new Mussolini," as some media outlets have warned, or is she the staunch defender of traditional Christian values, as her supporters claim? The Meloni file is complex and includes some obvious contradictions.
A strong defender of Christian values, including traditional marriage, Meloni lives with her longtime boyfriend, a left-wing journalist, with whom she has a young daughter.
But on the issue of Israel she is consistent: On numerous occasions she has spoken out in defense of the Jewish state. If she manages to form a new government with her coalition partners, the Forza Italia and Lega per Salvini Premier political parties, it could become the most pro-Israel government in all of Europe.
The main reason she is being criticized is not because of her party's past but rather because of her opposition to abortion, LGBTQ rights and gender ideology. In one of her famous one-liners during the election campaign, she presented herself as "a woman, a mother, an Italian and a Christian." Meloni considers all these identities to be under attack from a "woke" ideology and from growing pressure for political correctness.
One European prime minister stated that she could forgive Meloni for many things but not for openly questioning the "right to abortion." Still, although a traditional Roman Catholic, Meloni has not suggested any changes to the current Italian legislation, which allows both for abortion and for same-sex partnerships. So why the outrage?
ECR group unites Meloni with British Conservatives
To answer that question, some context is needed. Meloni is part of a growing movement of social conservatives – others call them right wing populists – which is currently gaining ground in Europe. Just two weeks before the Italian elections, the Sweden Democrats became the second largest political party in Sweden and will be part of the new government coalition. The Sweden Democrats and the Brothers of Italy are both members of the European Conservative and Reformists Group (the ECR) in the European Parliament. This group was the home of the British Conservatives while they were still part of the EU. This might explain why British Prime Minister Liz Truss was one of the first world leaders to congratulate Meloni on her election victory.
Today, the ECR consists of government parties from Poland and the Czech Republic. In a few weeks, that list will also include groups from Italy and Sweden. Next year, the conservative Vox party in Spain could join the list.
So, what unites these parties? While being accused of right-wing extremism, nationalism and populism by their opponents, they would rather define themselves as national or social conservatives.
This means that they are nationalists, by definition, and socially conservative by choice. They are against giving more political power to Brussels, while no longer opposing E.U.-membership, as such. They are also anti-immigration, and critical of gender ideology and the LGBTQ movement. Still, paradoxically, many from among the sexual minorities, who feel threatened by Islamic radicals in some of the urban centers in Europe, consider them their best allies in defense of liberal democracy. Most American Evangelicals would feel comfortable in their company, although Pope Francis would do anything to disassociate himself from them, mainly because of their view on immigration.
Israeli blacklist 
Alternatively, many in the local Jewish communities have their concerns. The Israeli Foreign Ministry is even keeping a blacklist book for navigating the new political landscape. Paradoxically, this blacklist has prevented many Israeli diplomats from meeting with some of their strongest political allies in Europe. The new election results are expected to gradually change this.
Personal contact with Fratelli
So what are my personal experiences with Meloni and her party? Just one day after the Italian elections, I recorded a new episode of the "European Report" talk show from the European Parliament in Brussels, with the group leader of the Brothers of Italy in parliament, MEP Carlo Fidanza. Fidanza is a close associate of Meloni and co-chair of the European Parliament's Intergroup on Freedom of Religion or Belief and Religious Tolerance. On the "European Report," Fidanza expressed his great disappointment in the European Union for not doing enough to protect and promote religious freedom around the world.
I met Meloni, herself, briefly in May, when I spoke at a dedication ceremony for a children's park in Rome in memory of the late Israeli Prime Minister Yitzhak Rabin. The gathering was a good illustration of the broad political support which exists for Israel in Italy today regardless of political affiliation. Practically all Italy's political parties were represented at the event, although only Foreign Minister Luigi Di Maio from the outgoing government was invited to speak. But both Giorgia Meloni and her coalition partner Matteo Salvini were greeted warmly by the Israeli ambassador.
The ambassador knew exactly what he was doing. Not only is Meloni a friend of Israel, her coalition partner Matteo Salvini, from the Lega party, has even promised to move the Italian embassy to Jerusalem if he can have his say in the new government.
In this respect, they are no different from some of the other so-called right-wing populist parties in Europe. The Sweden Democrats is also on the record for wanting to move their embassy to Jerusalem. But no political party is a stronger friend of Israel than Hungarian Prime Minister Viktor Orban's Fidesz party in Budapest. Hungary is generally seen as Israel's best friend in the E.U., with the Czech government a close second. The question comes to mind, are European leaders like Viktor Orban and Giorgia Meloni criticized not primarily for their right-wing ideology but rather for their strong stance on family issues and Israel? On both issues, they are in clear opposition to the European political establishment.
Lack of self-criticism as a primary matter of concern
Still, I have my own concerns. All of the above-mentioned political parties have a strong nationalistic streak. Patriotism is not the problem. With the ongoing war in Ukraine, the respect for true patriotism has grown exponentially in Europe. But, in private conversations with representatives from some of these parties, I have also observed a certain reluctancy to admit any wrongdoings or mistakes of the past. 
Yes, the Mussolini era was a dark chapter in the history of Europe. To belittle, modify or trivialize this historical fact does not help. In Poland, the conservative government still refuses to acknowledge any Polish complicity in the Holocaust and claiming the contrary has even been criminalized. In Hungary, a national war hero was honored with a statue some years ago, despite his being an open anti-Semite. Mature democracies can accept the complexities of history, where one is allowed both to celebrate and to criticize one's own history. Authoritarian governments do not admit to any mistakes.
Many post-fascist parties have moved into the mainstream
A problematic past, however, should not disqualify any political party from forming a government. Europe is full of parties which, at one point in history, had a close connection with Nazism or fascism but later broke with their past. This is true for Spain's center-right mainline party Partido Popular, or The People's Party, which has its roots in the Franco era. During the time of Prime Minister José María Aznar (from 1996 to 2004), Partido Popular finally broke with the past and became a staunch supporter both of Israel and of transatlantic cooperation. 
When Italy's former Foreign Minister Gianfranco Fini, some 20 years ago, wanted to visit Israel to mark a break from his party's past with fascism, many in Italy were skeptical. However, Israeli President Shimon Peres welcomed him with open arms. His rationale was simple: "We need to give people the right to change their mind," he said. "And, besides, Israel does not have the luxury of denying anyone their friendship."
Ideologies aside, the success of the Meloni government will not be based on ideology alone but rather on how successfully she will be able to govern Europe's third largest economy, which – by the way – is in deep crisis. In order to do this well, she will need to avoid a direct confrontation with the European Commission in Brussels while, at the same time, standing up for the interest of her electorate in Italy. That will be no easy task, but will require both pragmatism and compromise.
Yet, as one Italian told me the day after the elections: Italians are pragmatists, not ideologists. This is probably also true for Giorgia Meloni.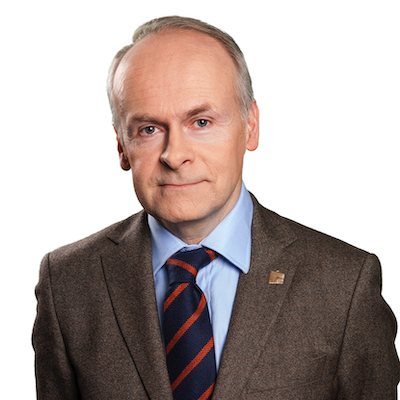 Tomas Sandell is the Founding Director of the European Coalition for Israel. Before founding the Coalition in 2003 he was an accredited journalist to the European Union in Brussels. His articles have appeared in Wall Street Journal, International Herald Tribune, Jerusalem Post as well as numerous Scandinavian media outlets. Today he resides in Helsinki, Finland while travelling on a regular basis to Brussels where he hosts a monthly talk show called the European Report. You can watch the talk show on www.ec4i.org where you can also find more information about the work of the European Coalition for Israel.
A message from All Israel News
Help us educate Christians on a daily basis about what is happening in Israel & the Middle East and why it matters.
For as little as $5, you can support ALL ISRAEL NEWS, a non-profit media organization that is supported by readers like you.
Donate to ALL ISRAEL NEWS
Current Top Stories
Comments