High-stakes information war in Ukraine continues as fighting on the ground increases
At this point we are relying on first-hand reports we are getting from the ground about the humanitarian crisis and damage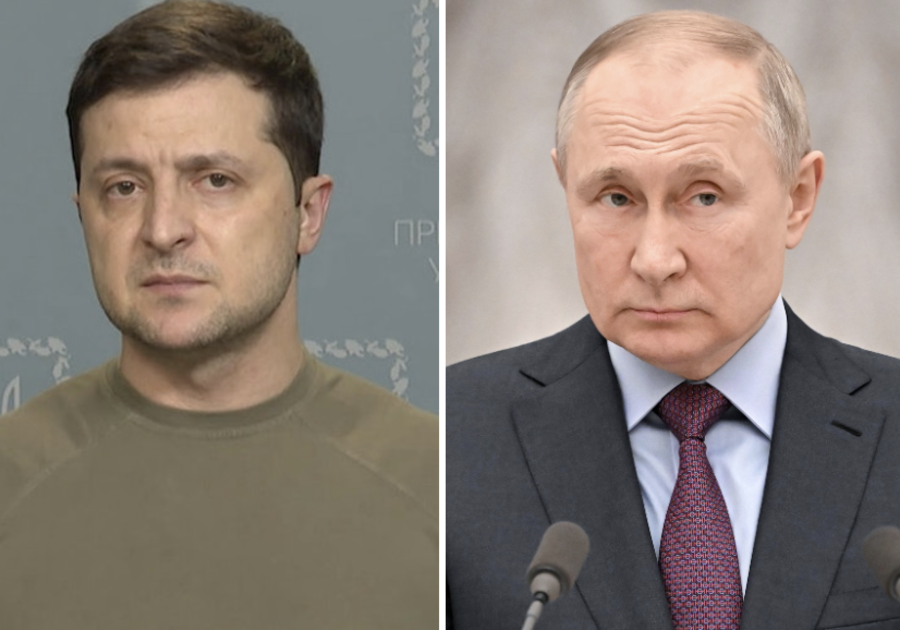 Ukrainian President Volodymyr Zelenskyy (Photo: Ukrainian Presidency), Russian President Vladimir Putin (Photo: EYEPRESS Images via Reuters)
In this age of easy access to social media and fast-paced messaging, the facts on the ground in Ukraine during the Russian invasion are difficult to ascertain, especially when they are shrouded in emotion and obscured by propaganda and sometimes lies.
We know that there is a dire humanitarian crisis, based on first-hand reports from our own sources, both in Ukraine or from those who have family there. The strategic port city of Mariupol has been under siege since the beginning of the invasion and residents there are facing nearly a week without electricity. The city is surrounded and one former resident likened it to the siege of Leningrad during World War II. [See full interview here.]
We heard the explosions in Kyiv outside the home of a Ukrainian man we interviewed about why he decided to stay in the embattled city to help others rather than run for safety. [See full interview here.]
We can verify that more than 2 million Ukrainians in a nation of roughly 44 million have already sought to flee their country. Many more thousands are likely to follow. Israel expects to receive up to 15,000 Ukrainian-Jewish refugees by the end of the month.
We have also learned that photos of children cheering Ukrainian soldiers were not, in fact, recent photos, while a viral snapshot of Miss Ukraine-turned-soldier was accompanied by the headline that she "picks up an assault rifle" when it was actually an Airsoft gun, which she confirmed on her Instagram account.
We heard stories of the heroic martyrdom of the soldiers on Snake Island – only to find out they were taken alive, prisoners of war. And then there was the Ghost of Kyiv – an elusive and unknown pilot – who was said to have been single-handedly shooting down Russian planes. Turns out he was unknown because he didn't exist.
Israel's Channel 13 news used footage of Star Wars in describing a scene in Ukraine and ran with that an entire day before removing the image.
And none of us are immune to misinformation. Several Israeli leaders and Jewish groups lined up to condemn the despicable bombing of the Babi Yar Holocaust Memorial after Ukrainian President Volodymyr Zelenskyy himself tweeted: "To the world: what is the point of saying 'never again' for 80 years, if the world stays silent when a bomb drops on the same site of Babyn Yar? At least 5 killed. History repeating …"
The only problem was, it never happened.
In the following days, reporters who made their way to the site – among them senior Israeli correspondent Ron Ben Yishai – said there was zero damage. The rocket hit a Kyiv TV tower nearby, not the memorial site.
Zelenskyy is making an all-out effort to appeal to Israel and world Jewry to counter the Russian narrative that Ukraine is run by neo-Nazis. The Russians, he contends, are the ones acting like Nazis.
On Monday he continued this approach during a Zoom call with the Conference of Presidents of Major American Jewish Organizations in which he compared Russian rhetoric to that of Joseph Goebbels, the Nazis' chief propagandist.
Russian President Vladimir Putin "is just destroying the citizens of Ukraine of different nationalities," Zelenskyy said during the call. "This is just pure Nazi behavior. I can't even qualify this in any different manner."
Despite leading his country in war, Zelenskyy manages to hold press conferences daily while also tweeting and conducting calls with world leaders on a frequent basis. And he is specifically capitalizing on his Jewish identity in a way he had never previously done during his career.
"He's using the Jewish angle – and it's absolutely kosher," Roman Bronfman, an Ukraine-born former Israeli lawmaker, told the Jewish Telegraphic Agency.
Last week, Zelenskyy addressed "all the Jews of the world."
"Don't you see why this is happening? That is why it is very important that millions of Jews around the world do not remain silent right now. Nazism is born in silence," he said.
And again, in a press conference, he further appealed to Israel, specifically telling reporters that while he believes Israeli citizens were supportive, he feels that Israeli Prime Minister Naftali Bennett was less so.
"I saw a beautiful picture today – Jews wrapped in Ukrainian flags by the Western Wall in Jerusalem. They prayed and I thank them for it," he said, according to an Israeli news outlet Ynet which was at the press conference. But, he added: "I spoke with the Israeli leadership, we have not bad relations – but these things are tested in times of crisis. I don't feel the Israeli prime minister has wrapped himself in the Ukrainian flag."
On the other hand, whether because they have been blocked, received less coverage or have been less active, Russian media sources (and/or propaganda) have not as readily made it to our screens outside of Russia.
Russia banned access to Facebook and Twitter within its borders as it cracks down on internal protests. Google barred Russian state-owned media outlets from receiving advertising revenue and has even removed some channels from YouTube. So that means we are not getting the Russian version of events – be it true or false – but it also means Russians are not getting alternate media sources which would allow them to parse information that differs from their own government.
While the casualties are mounting on the battlefield, the information war is also in full swing.
But what is clear is that: The war is real. Civilians are dying at an alarming rate. Ukraine is being destroyed. Refugees are on their way to new lives after being ripped from theirs in an instant.
And while history may indeed rule that Russia has committed war crimes, if not outright genocide, the murky news reports and social media posts emerging from the battlefront must be held at arms' length while we wait for truth to rise from the smoke.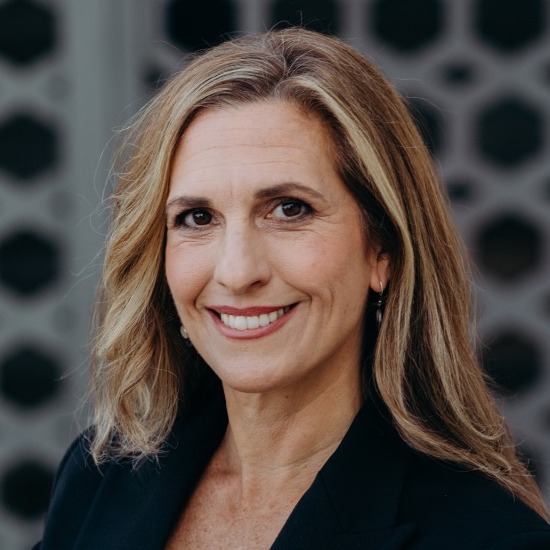 Nicole Jansezian is the news editor for both ALL ISRAEL NEWS and ALL ARAB NEWS and senior correspondent for ALL ISRAEL NEWS
A message from All Israel News
Help us educate Christians on a daily basis about what is happening in Israel & the Middle East and why it matters.
For as little as $5, you can support ALL ISRAEL NEWS, a non-profit media organization that is supported by readers like you.
Donate to ALL ISRAEL NEWS
Current Top Stories
Comments