New collaboration takes Black American Christians to Israel to explore minority life
A group of young Christians visiting Israel with Passages (Photo courtesy)
Forty young adults recently spent nine days traveling Israel in the first joint trip of its kind gathering Black American Christians from diverse denominations.
"I am standing in the gap for my family and bringing the knowledge that I am learning from people here in Israel back home," said Jada Harris-Wilson, one of the participants.
The trip was a special Passages mission co-sponsored by the Philos Project. Called the "Christian Birthright," Passages has been bringing believing students on educational trips to Israel at discounted rates since 2016.
"We usually take college-age Christian students to Israel to immerse them in a spiritual journey – a pilgrimage – to study in the land of the Bible," explained one of the trip leaders, Russell Davis. "We also look at the geopolitical situation here and engage with modern-day Israel."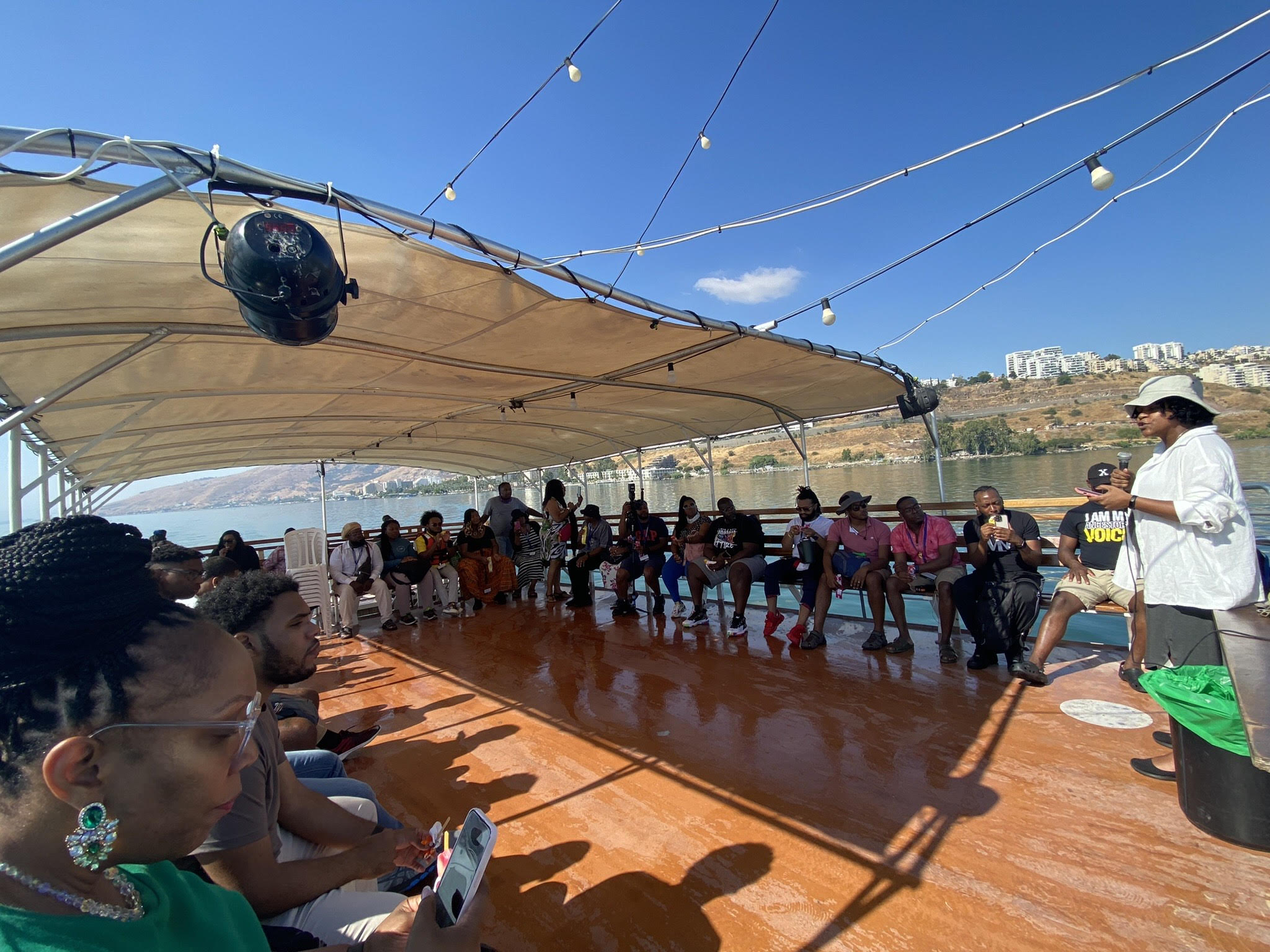 A group of young Christians visiting Israel with Passages (Photo courtesy)
But this trip mostly brought individuals who had previously been on the Birthright-style mission back to the land specifically to focus on Black and minority issues in Israel. The group visited with members of the Ethiopian-Jewish community, the Druze community and Black Hebrews and delved into what it means to be a minority in the Jewish state. They also traveled to Bethlehem to visit the Church of Nativity.
They also held meetings with Glenn Plummer, the bishop of Israel for the Church of God in Christ (COGIC), the largest Pentecostal denomination in the United States with predominantly African-American membership.
During a visit with an Ethiopian family, the mother spoke about the importance of embracing your heritage – "not only knowing what it is, but embracing it and being proud of it. Preserving it, protecting it," explained participant Jason Chukwu of Rochester.
"As African Americans, we have to remember that, so that we can build on our past and be able to pass it on," said the second-generation immigrant from Nigeria.
Chukwu said he not only could relate to the Ethiopians' story but that "African Americans have to remind ourselves that in the United States we suffered through segregation laws, the Civil Rights Movement and more and one of strongest partnerships and relationships was with the Jewish community."
"One of the things we have tried to highlight is that the time is now to rekindle that spirit and revive that relationship."
Harris-Wilson said the trip also taught her to have pride in her own community. She said that in Israel, all communities take such pride in their country and she wants to bring that back to her people.
"People love Israel," she noted. "That's not something we experience back in the States – being able to just be proud of your heritage, to carry it and you know really be unapologetic about who you are."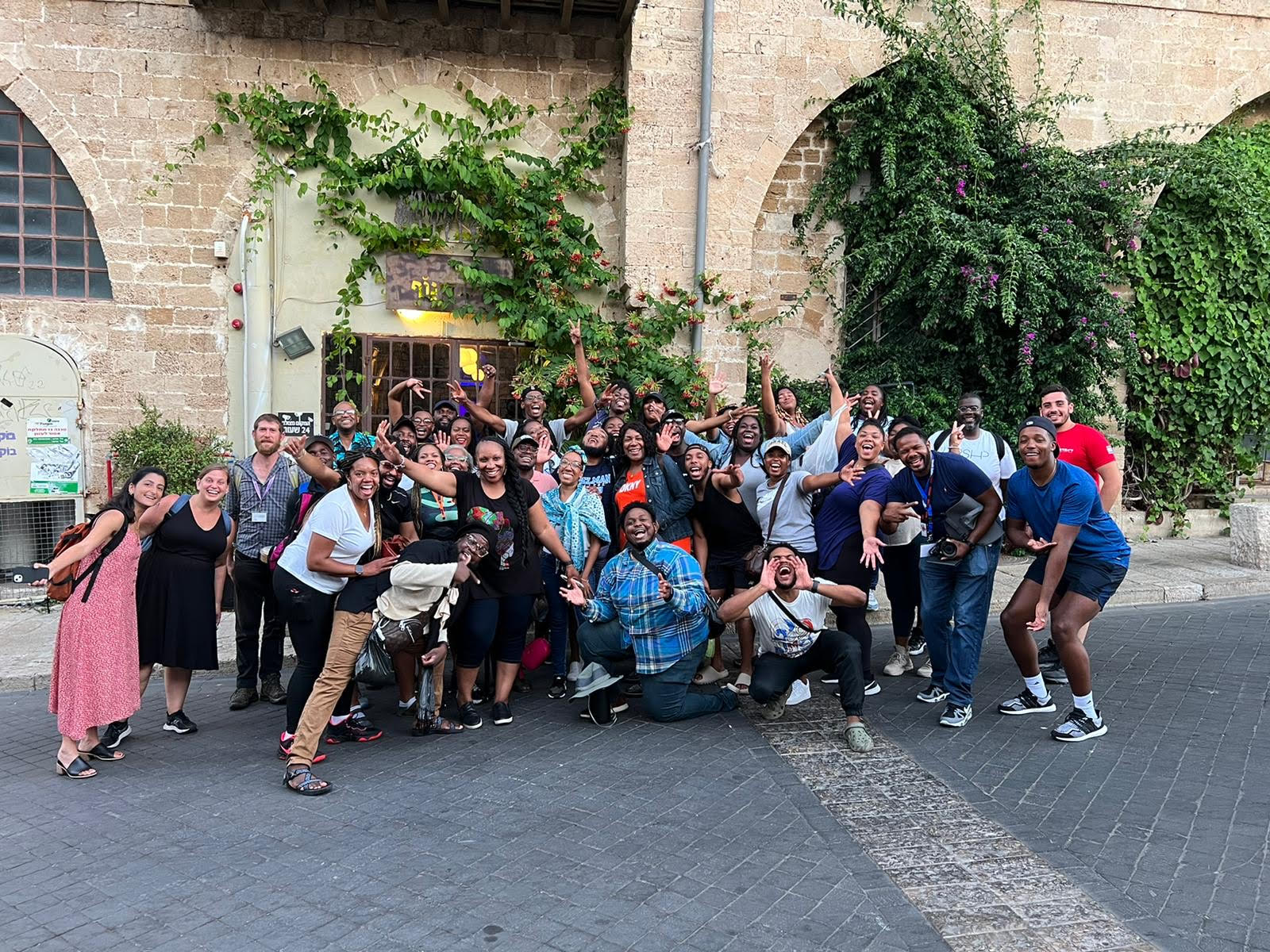 A group of young Christians visiting Israel with Passages (Photo courtesy)
'I SEE GOD ALL OVER THE COUNTRY'
Harris-Wilson was in Israel for the first time in 2018 on the Passages trip. She then returned as a Passages fellow in March 2020 – a trip that was cut short by the COVID-19 pandemic. Chukwu was in Israel in 2018, too, on a similar visit. He then spent six weeks at Hebrew University on a special program last year.
"The reason why I keep coming back is because every time I come back, I experience something different," Harris-Wilson said. "I see God all over the country."
She said she has also been able to enhance her own life with the Jewish culture she experiences in the land, such as family time on Shabbat and praying over each other. She also appreciates the way the country shuts down on Shabbat and that people respect holy times.
Chukwu also planned to put what he has gleaned into action.
"I realized that I can be a trailblazer," Chukwu said. "We have the opportunity to step out and do something, create something, change our families and the generations that come after us from what we have learned in Israel.
"I am a trailblazer because of this experience," he continued. "I want to make sure that I turn this experience into action."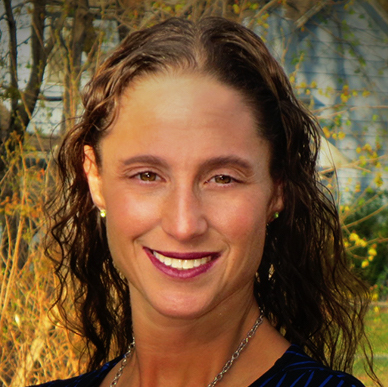 Maayan Hoffman is a veteran American-Israeli journalist and strategic communications consultant. She is Deputy CEO - Strategy & Innovation for the Jerusalem Post, where she also served as news editor, head of strategy and senior health analyst.
Popular Articles
A message from All Israel News
Help us educate Christians on a daily basis about what is happening in Israel & the Middle East and why it matters.
For as little as $5, you can support ALL ISRAEL NEWS, a non-profit media organization that is supported by readers like you.
Donate to ALL ISRAEL NEWS
Latest Stories
Comments