Netanyahu reinstates Gallant as defense minister, vows to take action against terrorism and restore deterrence on all fronts
Netanyahu warns Israel's enemies not to interpret the country's internal disputes as weakness, promises to 'get to all heinous terrorists'
Israeli Prime Minister Benjamin Netanyahu speaking at a press conference, Apr. 10, 2023 (Photo: Screenshot/GPO)
Israeli Prime Minister Benjamin Netanyahu held a press conference on Monday evening at the Israel Defense Forces' Tel Aviv headquarters amid an unfolding security escalation. 
"Our country is under a terrorist assault," Netanyahu said at the beginning of his speech, in which he vowed to re-establish deterrence and operate "on all fronts" against terrorism. 
In less than three months, 19 Israelis were killed in Palestinian terrorist attacks. Last week also saw an uptick in violence on Jerusalem's Temple Mount and rockets fired into Israel from Gaza, Lebanon and Syria. 
During his speech, the Israeli premier accused his predecessors, Naftali Bennett and Yair Lapid, of contributing to the deterioration of Israel's security. 
"Last year, under the previous government, the number of terrorist attacks had doubled," Netanyahu stated, lamenting inheriting a situation of increased security issues. 
Netanyahu referred to the maritime territory deal between Lebanon and Israel under Lapid, brokered by the U.S. Biden administration, as a "surrender agreement."
"The previous government signed an agreement with Hezbollah under which they gave territory and gas resources to the enemy without getting anything in return," he said. 
The premier also blamed the current opposition for sending the wrong message to Israel's enemies through weeks of protests against the Israeli government's judicial overhaul. 
"When you declare that Israel is collapsing, how do you think this is perceived by our enemies?" Netanyahu asked Lapid, who now heads the opposition, at a monthly security briefing. 
Netanyahu emphasized that Israel's enemies "hear all of it, see it and write it down," and that it is what makes them believe "they can take us on."
"But now, this is our watch. It is our responsibility. It is my responsibility," Netanyahu said. "You know me. I'm not reckless. I act forcefully, determined and – above all – I act out of responsibility. We will beat our enemies; we did it before and we will do it this time as well."
Netanyahu claimed that governments under his leadership have brought on "the quietest decade" in the history of the country, referencing IDF assessments. 
In his warning to Israel's enemies to not interpret the country's internal disputes and ongoing debates as "weakness," he said, "Any enemies who see an opportunity to attack are hugely mistaken."
"We are operating on all fronts against their assaults. I cannot reveal everything that we're doing, but we're doing a lot," Netanyahu added. 
"In Syria, we acted against Iranian targets and Syrian regime targets. The Assad regime knows that this is only the initial price that they paid… In Lebanon, we bombed Hezbollah infrastructure with airstrikes and Hamas targets… As for Gaza, in one night, we deployed 50 tons of bombs against crucial Hamas targets below and above the surface… In Judea and Samaria, we are executing an expanded arrest campaign, and we have foiled many terror attacks," Netanyahu said.
"I promise you that we will get to all heinous terrorists who murdered our citizens."
Toward the end of his remarks, Netanyahu announced that he is retracting his decision to fire Israeli Defense Minister Yoav Gallant. 
"We had our grave differences, but I decided to put it all behind us. Gallant remains in his position as defense minister and we will continue to work together for the security of the citizens of Israel," he said.
Netanyahu unofficially fired Gallant from his role over a televised address by the defense minister, when he called to suspend the coalition's judicial reform and described Israel as vulnerable to its enemies because of IDF reservists protesting the reforms by publicly refusing to report to duty. 
Following Netanyahu's national address on Monday night, Gallant posted a picture of them together to social media with the caption: "We continue together with full strength, for Israel's security." 
Lapid wrote in response that "canceling the hasty and scandalous dismissal of Defense Minister Gallant is a right step."
He also lashed out at Netanyahu, saying, "The prime minister is losing control in front of the nation, at a time in which our enemies continue to take valuable lives and the blood of our brothers and sisters is pouring in the streets." 
"Instead of holding press conferences and blaming others for troubles caused by the most extreme and failing government in the country's history, it is about time that he and his ministers stop whining and take some responsibility," Lapid said.  
National Unity party leader Benny Gantz, who has taken the helm of the judicial reform talks on behalf of the opposition, also criticized Netanyahu's speech.
"Whining does not build leadership. The attempt to shift responsibility to the previous government is shameful and anti-leadership," Gantz said.
While Gantz welcomed Netanyahu's decision to reinstate Gallant, he said it was "overdue." He also stated satisfaction with Netanyahu's announcement that Israel's National Guard, slated to be established, will not be bound to the authority of far-right National Security Minister Itamar Ben Gvir.
It will be "a professional force under command of one of the security services," Netanyahu clarified. 
The Israeli premier used the occasion to respond to questions about intelligence documents alleged to have been leaked from the Pentagon. Reports by The New York Times and CNN said the alleged documents detailed different scenarios under which Israel would potentially be willing to send "lethal aid" to Ukraine. 
The scenarios described increased pressure from the United States, the option of sending arms through a third country or a "perceived degradation" in Israel's relationship with Russia.
"As far as the reports about lethal weaponry to the Ukraine, I don't know where the basis for those reports is," Netanyahu said. "There is no decision that I know of [in] the previous government and none within my present government about lethal weaponry." 
He vowed to do every possible things he can to resolve the conflict between Russia and Ukraine. 
"If there is a path and I can contribute to that, I will," he said.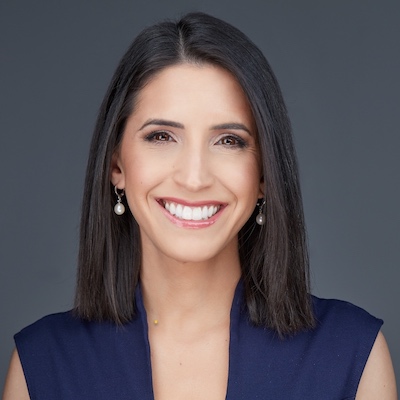 Tal Heinrich is a senior correspondent for both ALL ISRAEL NEWS and ALL ARAB NEWS. She is currently based in New York City. Tal also provides reports and analysis for Israeli Hebrew media Channel 14 News.
Popular Articles
A message from All Israel News
Help us educate Christians on a daily basis about what is happening in Israel & the Middle East and why it matters.
For as little as $5, you can support ALL ISRAEL NEWS, a non-profit media organization that is supported by readers like you.
Donate to ALL ISRAEL NEWS
Latest Stories
Comments