Lapid warns new government's 'attack on democracy' will continue
Shas spiritual leader, however, seeks to quell fears that the coalition will harm secular Israelis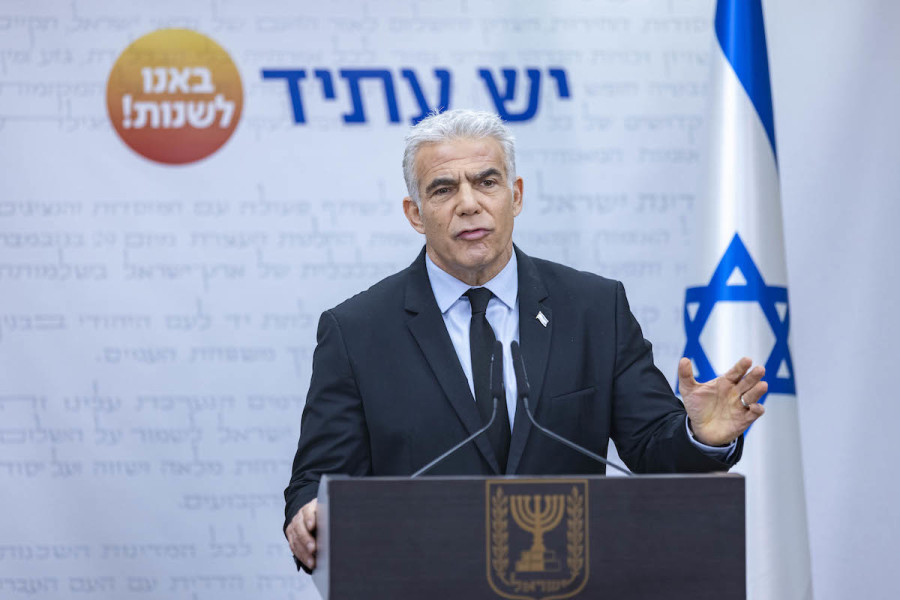 Outgoing Israeli Prime Minister Yair Lapid leads a party faction meeting at the Knesset, Dec. 26, 2022. (Photo: Olivier Fitoussi/Flash90)
Israeli Prime Minister Yair Lapid – whose days in power are waning – warned that the laws the new government is planning to push through are dangerous and will continue to come up during the duration of the incoming government.
The expected head of the opposition specifically called out the suggestion by Knesset Member Orit Strock to allow doctors and business owners to refuse services if it conflicts with their religious beliefs.
"If a doctor is asked to give any type of treatment to someone that violates his religious faith, if there is another doctor who can do it then you can't force them to provide treatment," Strock said in an interview with Kan radio. "Anti-discrimination laws are just and right when they create a just, equal, open and inclusive society. But there is a certain deviation in which religious faith is trampled upon and we want to amend this."
Strock, expected to serve as minister for National Projects in the new government, was likely referring to abortion and LGBTQ issues, as well as fertility plus treatments for same-sex couples and single women.
Her comments set off a maelstrom from medical groups across the country who came out against her statements.
As noted in this ALL ISRAEL NEWS guest column, refusing medical services on the basis of opposing belief systems could eventually extend to Conservative and Reform Jews or people of other faiths entirely:
"According to Strock, a physician who chooses to deny treatment to such 'objectionable' individuals, would have the right to do so as long as another physician – within a reasonable distance – would be available to offer similar services. No punitive fines would be demanded, although the refusing physician is also licensed by the State of Israel as a public medical caregiver to those in need of services.
"And what of the possibility that a denial of medical services by one physician could result in an inferior level of treatment for the patient? After all, one doctor may have had many more years of experience in a particular field but will now be considered 'off limits' due to differences in faith or beliefs." 
Lapid warned that such concepts will make their way to legislation as long as a "religious and nationalist" government remains in power.
Lapid posed some rhetorical questions: "I ask myself who was most fearful yesterday to live in this country? LGBTQs who heard from (Knesset Member) Simcha Rothman that they will be barred from hotels? Arabs who heard from Orit Strock that doctors can refuse to treat them? Activists in women's organizations who discovered they are on Avi Maoz's blacklists. Reform and Conservative Jews who heard from [Knesset Member Meir] Porush that they will be barred from the Western Wall? Or senior members of the state prosecution and the police who heard from Yair Netanyahu that they should be prosecuted for treason, for which the penalty is death?"
"This attack will not stop on its own. They will not suddenly fall in love with democracy. They will not see the light and come to the conclusion that they believe in the liberal values of the Declaration of Independence of Israel. This is not a 'far-right' government, it is a government of madness," he said.
While incoming-Prime Minister Benjamin Netanyahu distanced himself from Strock's statements, reports say that his coalition agreements appear ready to amend the current law. Nevertheless, Netanyahu blasted Lapid as the one does not respect democracy by "refusing to accept the people's decision."
"Lapid, losing the elections is not the end of democracy, it is the essence of democracy. You refuse to accept the people's decision. You revolt the public against the people's decision, you spread endless lies against the elected government," Netanyahu said. "What will be your next step? Send your protesters to climb the Knesset fences? So I call on you to act responsibly, to accept the people's decision, to transfer power in an orderly manner so that we can fix everything that you have destroyed in the last year and a half."
Meital Bonchek of the non-profit Briah Foundation said, "We cannot have a situation where the choice of doctors is dictated by their ideological prism."
"In public health, doctors must treat whoever is in front of them according to medical needs and autonomous choices, like it or not," she said.
Meanwhile, a senior member of the ultra-Orthodox Shas party's spiritual leadership, sought to quell fears that further bills proposed by the new government would harm secular Israelis.
"We've instructed (party leader Aryeh) Deri and our Knesset members not to file bills that would limit the secular public. We're not looking to bring people closer to God through threats and laws," said Rabbi David Yosef, a member of the party's Council of Torah Sages. "That is not our way. We won't choose the path of coercion. We have no intention of making laws that will stoke hatred and divide. We want to unite. We want to bring people together. We're not looking to divide."
His words come, however, after Knesset Member Moshe Gafni, head of the ultra-Orthodox United Torah Judaism party, said last week that his party will work to undo everything that the previous government passed while in office.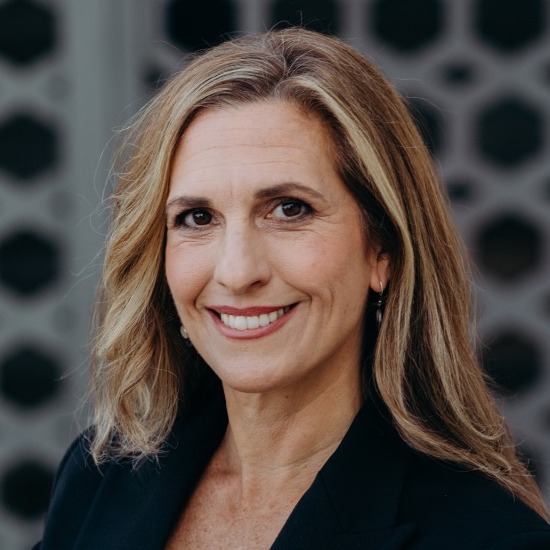 Nicole Jansezian is the news editor for both ALL ISRAEL NEWS and ALL ARAB NEWS and senior correspondent for ALL ISRAEL NEWS
A message from All Israel News
Help us educate Christians on a daily basis about what is happening in Israel & the Middle East and why it matters.
For as little as $5, you can support ALL ISRAEL NEWS, a non-profit media organization that is supported by readers like you.
Donate to ALL ISRAEL NEWS
Current Top Stories
Comments