Israeli prime minister says unvaccinated 'hurt us all,' are a danger to society
Comments come as Coronavirus Cabinet resurrects the green passport as one former Knesset member warns of fascism in Israel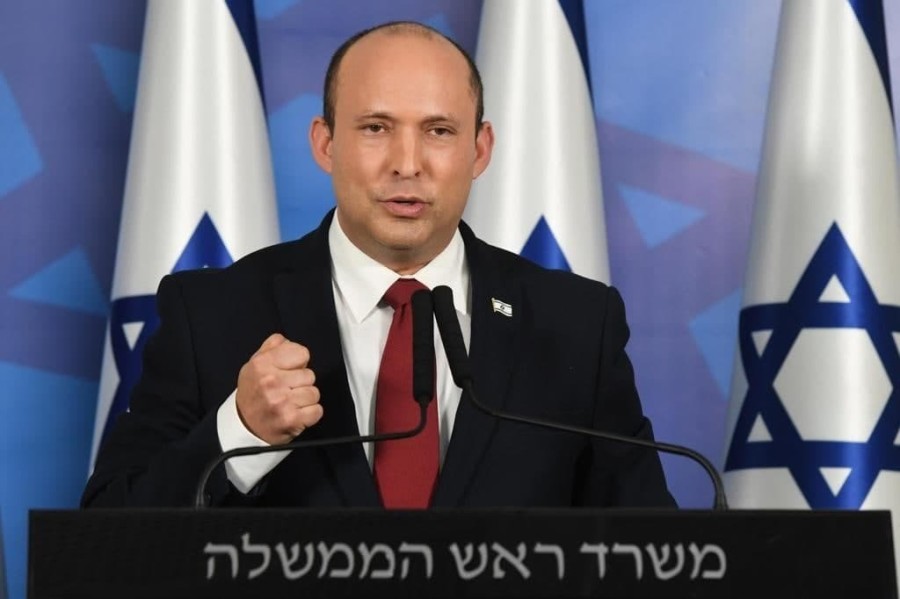 Israeli Prime Minister Naftali Bennett (Photo: Haim Zach)
Israel's new prime minister struck a threatening tone against Israelis who "refuse vaccines" saying they are endangering their own health, "those around them and the freedom of every Israeli citizen."
Naftali Bennett announced specific punitive measures against "vaccine refusers" which include the resurrection of the green passport.
"The Coronavirus Cabinet decided today that … those who refuse vaccines will not be able to go to the cinema, the theater, the synagogue, the amusement park, the soccer game or any activity with over 100 people, indoors or out, unless they bring negative results from a coronavirus test, at their expense," Bennett said. "Yes, they will fully bear the costs of the test."
This speech on Thursday night comes as Israel's Coronavirus Cabinet voted to restore the green passport less than two months after its much hailed cancellation on June 1. The measures come as Israel's positive COVID tests have numbered more than 1,000 for the past several days.
Bennett did not, however, note the fact that as of Wednesday more than half – 58% – of Israelis hospitalized with the coronavirus were fully vaccinated, while only 39% were not and 3% had only one shot or were within a week of their second shot.
In all of these deliberations, no mention is made of a study by Israel's Health Ministry that found a connection between myocarditis – inflammation of the heart muscle – and the Pfizer vaccine, after dozens of cases were found in young men, ages 16 to 30.
Israel's version of a vaccine passport – the green passport – was originally put into place in March and barred Israelis who did not have proof of vaccination or recovery from COVID from venues ranging from restaurants to gyms to hotels and houses of worship. At the time, critics argued that this also applied to children who were not eligible for the vaccine. The policy prevented families from dining out or traveling around the country together.
But the majority of the Israeli public never fully challenged the concept and enthusiastically embraced the vaccination campaign as the solution to emerge from the pandemic.
Indeed, the vaccines served to slow the spread of the virus and Israel enjoyed low daily infection rates back in May and June and saw the number of serious cases drop to the lowest levels in a year until the recent surge this month.
Bennett's divisive comments follow two weeks after the Health Ministry made Israel the first and only country to recommend administering a third shot to people who have compromised immune systems, even before Pfizer has sought FDA authorization for a booster.
"They are endangering our freedom to work, the freedom of our children to study and the freedom to hold celebrations with family," Bennett said of the unvaccinated. "Those who refuse vaccines hurt us all because if all of us were vaccinated we would all be able to maintain daily life. But if 1 million Israelis continue to not get vaccinated this will oblige the 8 million others to shut themselves in their homes."
Former Knesset Member Moshe Feiglin said that Bennett's comments represented an alarming rise of fascism in Israel.
"I think what Bennett made out of himself tonight is a funny little dictator, like a little Mussolini. We can see how fascism is rising in Israel. There's no other way to describe it," he said in an interview with America's Frontline Doctors. "They're not hiding anymore that there's no medical or scientific reason for this tav yarok (Green Passport), as they call it, besides trying to force people who are not vaccinated to go ahead and do it."
"In other words, they don't let you go anywhere, they don't let you work, or learn, or go to a wedding, not because you're risking anybody, but, they're trying to make you miserable," he said.
Israelis opposed to the restrictive measures protested outside Bennett's home on Friday afternoon. Two were arrested.
It was not clear from Bennett's speech whether people who have recovered from COVID are still eligible for the green passport as they had been up until now.
The 1 million eligible Israelis who are not vaccinated against COVID represent a sliver of Israel's population. Israel still has one of the world's highest vaccination rates with 5,282,842 citizens of 9.3 million fully vaccinated and some getting a third shot now.
However, Bennett believes that is not enough. Former Prime Minister Benjamin Netanyahu had a similar approach. In November, Netanyahu signed contracts for batches of vaccines before the companies were even finished testing and Israel was first to kick off a national vaccination drive in December.

Up until now, Israel offered only the Pfizer mRNA injection which is approved for emergency use authorization by the U.S. Food and Drug Administration. However, the Moderna mRNA double-dose shot will be given from now on only to those older than 18 getting their first shot.
Israel's Health Ministry recommended against giving a third Pfizer shot to cancer patients for fear that the vaccine could cause side effects in some patients, including "lymph node enlargement or liver dysfunction."
The ministry said that almost 90% of vaccinated oncology patients undergoing chemotherapy for solid tumors "maintained a high level of antibodies following the vaccine." The recommendation against a booster does not apply to those with blood cancers.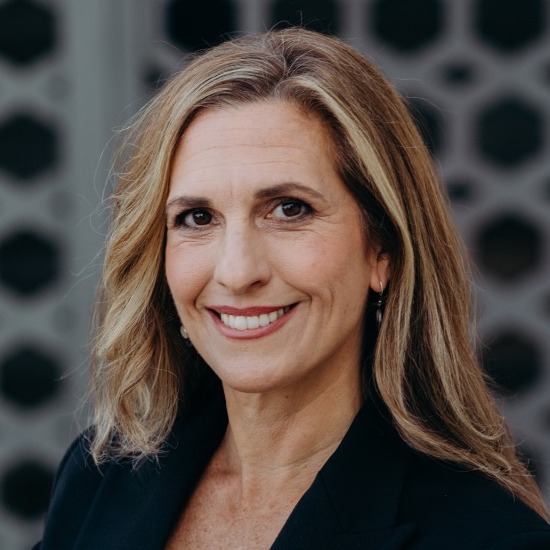 Nicole Jansezian was the news editor and senior correspondent for ALL ISRAEL NEWS.
A message from All Israel News
Help us educate Christians on a daily basis about what is happening in Israel & the Middle East and why it matters.
For as little as $5, you can support ALL ISRAEL NEWS, a non-profit media organization that is supported by readers like you.
Donate to ALL ISRAEL NEWS
Current Top Stories
Comments