Israel offering unprecedented third shot, debating renewing restrictions based on vaccination, recovery status
Decision preempts the rest of the world in giving third injection as a booster shot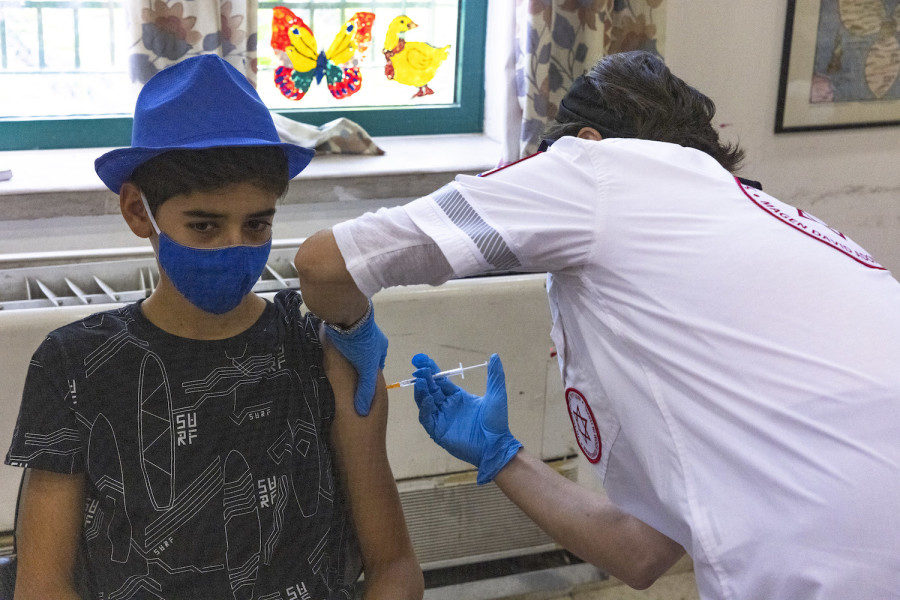 An Israeli teen receives a Covid-19 vaccine at a vaccination center of Magen David Adom, in Jerusalem, July 8, 2021. (Photo: Olivier Fitoussi/Flash90)
As positive COVID cases continue to creep up in Israel, the government is offering a third shot to immune-compromised Israelis and is considering a return to regulations that ban the unvaccinated and those who have not recovered from the virus from certain venues without a negative coronavirus test.
One summer camp for children with special needs – many of whom are below the age of eligibility to receive the COVID vaccine – is even demanding that participants abide by the green passport rules. This means they will need to prove they have been vaccinated against or have recovered from COVID, otherwise they will be required to show a negative test to participate.
And this before the government even requires it.
Channel 12 reported that the government is considering a new approach to the pandemic, which implies that COVID is here to stay and a long-term policy of continual vaccination and restrictions will likely remain in place for the foreseeable future.
Health Minister Nitzan Horowitz has already recommended that people with a compromised immune system go get a third shot – ahead of approval for Pfizer's request from the U.S. Food and Drug Administration for emergency authorization – as a booster for protection against the delta variant.
The Israeli decision preempts the rest of the world.
In an interview with Channel 12, Nachman Ash – the former coronavirus commissioner now serving as director-general of the Health Ministry – said the world is "waiting to learn from us."
He also said he hopes Israel would be in a good enough situation to start the school year on time on Sept. 1, but that students would be required to wear masks. And approval for large weddings was still uncertain, he said.
Education Minister Yifat Shasha-Biton said the Cabinet is reacting with "hysteria" and is doing nothing different from the previous government.
However, Ash pushed back against the accusations and said that all decisions would be made with measured, professional consideration.
Israel has been heavily dependent on Pfizer vaccines to beat the pandemic, having signed a contract to provide medical records of its citizens in exchange for the receiving a supply. However, this month Israel neared the end of its supply and is facing an expiry date for the previous batch acquired by former Prime Minister Benjamin Netanyahu.
But just as his predecessor referred to his "personal friend" and frequent conversations with the Pfizer CEO, Prime Minister Naftali Bennett also referenced Albert Bourla by name, and reassured the public of an uninterrupted supply of doses.
"I am pleased to announce that following a series of calls with Pfizer Chairman and CEO Albert Bourla, last night we closed a deal to bring forward the next shipment of vaccines to 1 August. Together with existing stocks, this ensures – from this moment – a continuous inventory of vaccines in the State of Israel," Bennett said at today's Cabinet meeting.
Bennett is also beating the same drum as Netanyahu did as he led the charge for the vaccination campaign, becoming the first Israeli to receive the injection on live television in December.
"Go and get vaccinated," he said, then repeated, "Go and get vaccinated."
The drive to inject children ages 12 to 15 has been wrought with incentives such as free ice cream, movie tickets and access to special events offered at mobile vaccination centers that have been set up at typical hang outs for Israeli youth including the beach. Some 200,000 children in that age bracket have apparently gotten the shot.  
Bennett said the government has "one eye on the public health and slowing the virus and one eye on the economy and daily routine, with consideration, responsibility, transparency, dialogue with the public and mainly – calm and quiet."
In that spirit, he said, the Cabinet is "evaluating the organizing of mass-attendance events so as to reduce instances of mass infection that we have seen in the past. Our goal is not to cancel the events but to see how we can organize them. We do not say how not, but how so."
The Jerusalem Post reported that Bennett's policy will be one of "soft restraint." The paper reported that he will push for a "'green pass lite' program at large events in closed spaces; strong enforcement at Ben-Gurion Airport, where rapid tests will finally be rolled out; shortening isolation to increase adherence as mentioned above; placing an emphasis on protecting the elderly and at-risk, but keeping lockdowns and widespread restrictions to a minimum and only as a last result."
Horowitz is also going to push for testing to attend weddings.
Bennett also announced the "evaluation of a vaccines plant in Israel, in order to produce for ourselves locally made vaccines, without being dependent on others, in the context of both the coronavirus and future pandemics."
"It must be understood, pandemics are part of the world's fate, in the future, as they have been in the past. We must be ready for this," he said.
It was not clear whether this was a continuation of the same talks that Netanyahu was having with Pfizer and Moderna several months ago or if the focus would be on an Israeli-developed vaccine – something that has been largely overlooked by Israelis who forged ahead with an exclusive use of the Pfizer product. 
"The plant, should it be built, will produce medicines while giving preference to vaccines on a continuous basis for regular commercial marketing. At the same time, the factory will have the ability to adapt its operations to vaccines in time of emergency with preference for production according to several technologies," according to the Prime Minister's Media Adviser.
Israel has about 200,000 Moderna vaccines, but it is unclear whether they have been used or what the plan is for them.
Last week, more than 500 people tested positive for COVID almost every day. The number had been down to double digits prior to that. The number of active cases is also back up at 4,000 after having been less than 200 several weeks ago. There was also a slight increase in the number of patients in serious condition – 47 as of Saturday.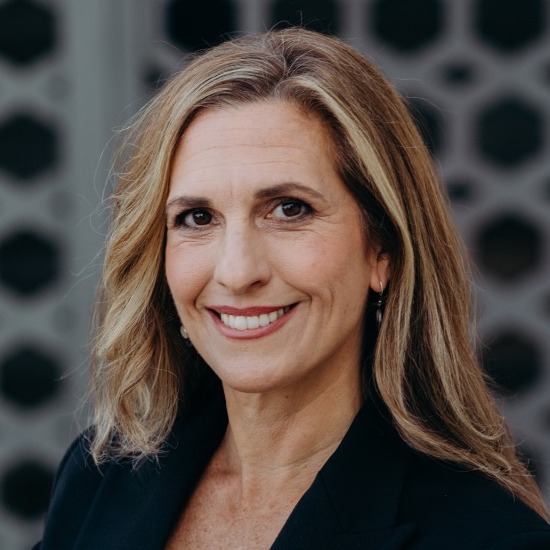 Nicole Jansezian is the news editor for both ALL ISRAEL NEWS and ALL ARAB NEWS and senior correspondent for ALL ISRAEL NEWS
A message from All Israel News
Help us educate Christians on a daily basis about what is happening in Israel & the Middle East and why it matters.
For as little as $5, you can support ALL ISRAEL NEWS, a non-profit media organization that is supported by readers like you.
Donate to ALL ISRAEL NEWS
Current Top Stories
Comments