In stunning end to historic day in Israeli politics, Netanyahu's rivals band together to form new government – Bibi could be out of office in 12 days
Arab party helps form new coalition for first time in Israeli history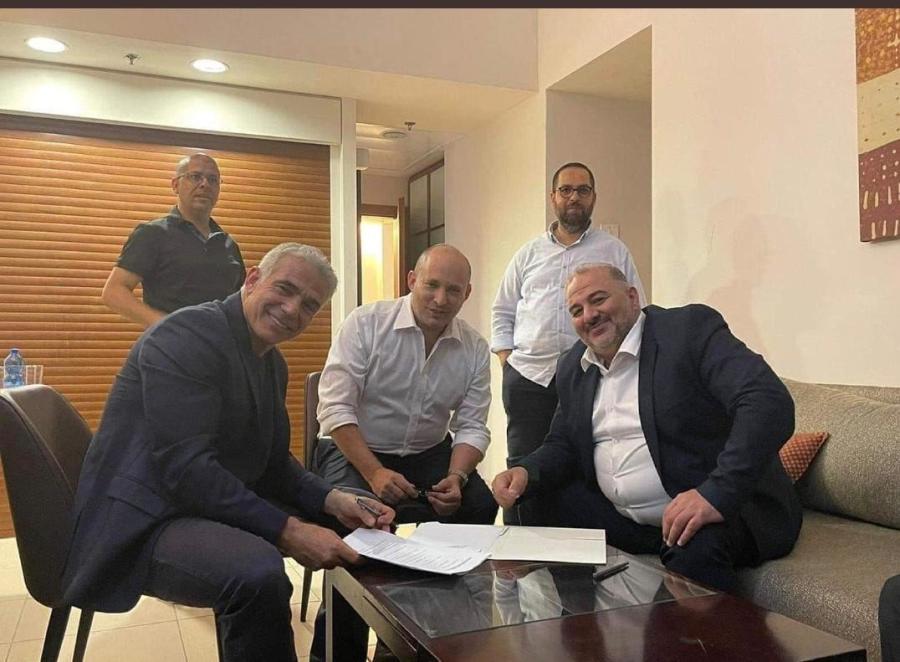 HISTORIC: Yesh Atid party leader Yair Lapid, Yamina party leader Naftali Bennett and Ra'am head Mansour Abbas after signing an agreement for a new government, June 2, 2021. (Photo: Ra'am party Twitter feed)
JERUSALEM—All of Israeli politics has come to a head today.
We have a new president – and more dramatically, a new government.
Yair Lapid presented his recommendation for a new government to President Reuven Rivlin with about a half hour to go until his midnight deadline. Lapid and Naftali Bennett, head of the Yamina party, mustered eight parties to sign with them to form the "change government."
"I commit to you Mr. President, that this government will work to serve all the citizens of Israel including those who aren't members of it, will respect those who oppose it, and do everything in its power to unite all parts of Israeli society," Lapid said.
This is a dramatic development.
"We've made history," said Merav Michaeli, head of the Labor party. Michaeli made some of the most painful compromises, but she said her end goal was to unseat Benjamin Netanyahu, "and tonight we succeeded."
Benjamin Netanyahu has been Israel's longest-serving prime minister, 12 consecutive years preceded by another three.
The Lapid-Bennett government was pieced together with eight vastly different parties.
This was no easy task. And Lapid needed every one of these parties in order to reach the 61-seat majority. Negotiations came down to the wire. Parties spent the day quibbling over the final details, such as Cabinet placements and rotation order.
These parties range from right wing to left wing, making agreements much harder to reach.
The parties on the right are Yamina, New Hope and Yisrael Beytenu.
The left-wing parties are Labor and Meretz.
The center parties are Lapid's Yesh Atid and Blue and White.
The Arab party in question is Ra'am.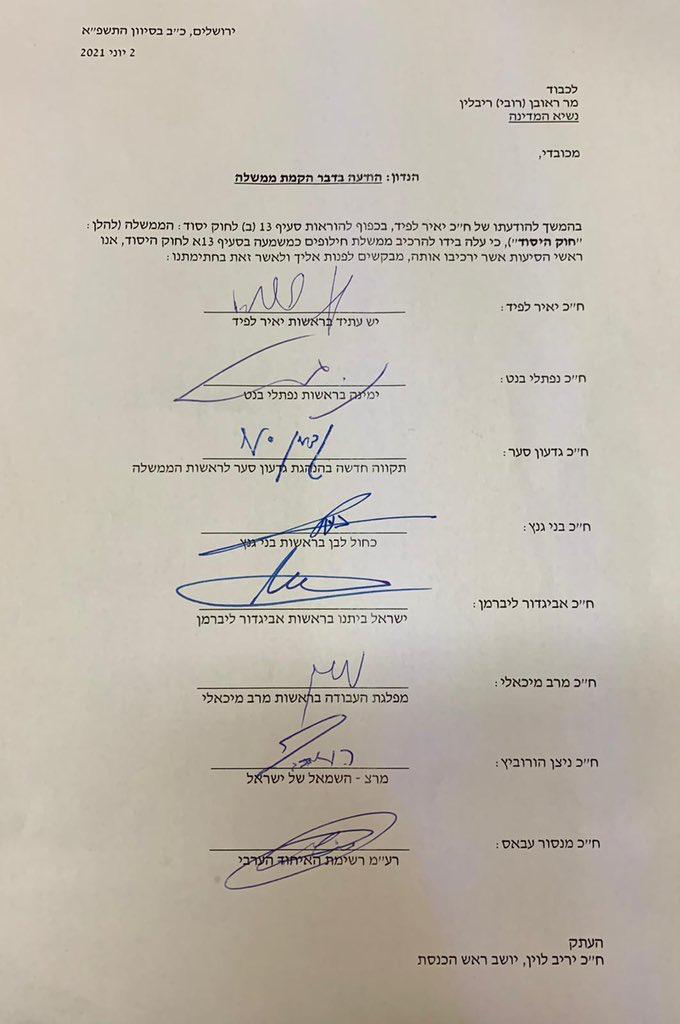 Page with signatures of all party leaders agreeing to form new government.
A primary issue was who would serve first on the Judicial Selection Committee. Yamina's No. 2 Ayelet Shaked wants to head this committee. But the position was initially promised to Merav Michaeli, head of the left-wing Labor party. We are not sure what the final arrangement was.
The second major issue was whether the Islamic party Ra'am, led by Mansour Abbas, would sign on. An Arab party has never taken part in a government, so getting Ra'am on board was both difficult and delicate.
Lapid is expected to allow Bennett to take the first rotation as prime minister of the change government.
Head of Yamina Naftali Bennett and head of Yesh Atid Yair Lapid seen in the plenum hall of the Israeli parliament during the voting in the presidential elections in Jerusalem, June 2, 2021. (Photo: Olivier Fitoussi/Flash90)
However, there remain threats that Yamina member Nir Orbach might vote against a prospective "change government," Channel 12 reported. This would dash all hopes of Lapid forming a government.
Also, there are 12 days until the swearing in of the new coalition – and 12 days is a long time in the Israeli political scene.
Anything can still happen.
And we can expect Prime Minister Benjamin Netanyahu will do his utmost to prevent this government from coming to fruition.
Today was also the election for the next president. In a clean and straightforward vote by Knesset members, Isaac Herzog won decidedly. He will take office in July.
Earlier in the week we wrote the 10 Things Evangelicals Should Know about a Lapid-Bennett government, worth reading again since it is even closer to actuality now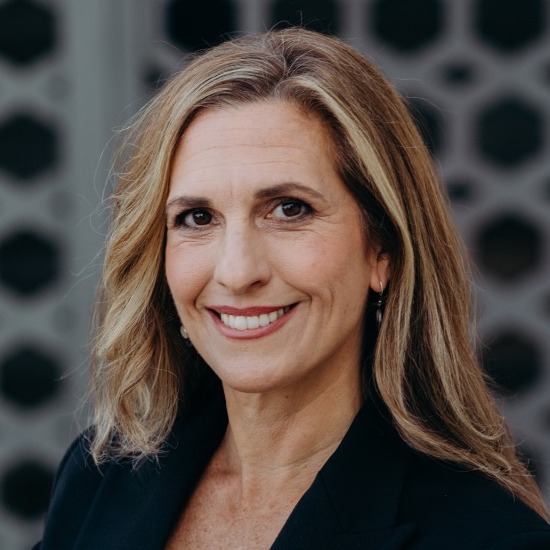 Nicole Jansezian is the news editor for both ALL ISRAEL NEWS and ALL ARAB NEWS and senior correspondent for ALL ISRAEL NEWS
A message from All Israel News
Help us educate Christians on a daily basis about what is happening in Israel & the Middle East and why it matters.
For as little as $5, you can support ALL ISRAEL NEWS, a non-profit media organization that is supported by readers like you.
Donate to ALL ISRAEL NEWS
Current Top Stories
Comments