Netanyahu postpones firing Israeli Defense Minister Gallant for 'security reasons'
As a security hawk and retired IDF general, Gallant is by far the most experienced and senior former military commander in the Netanyahu government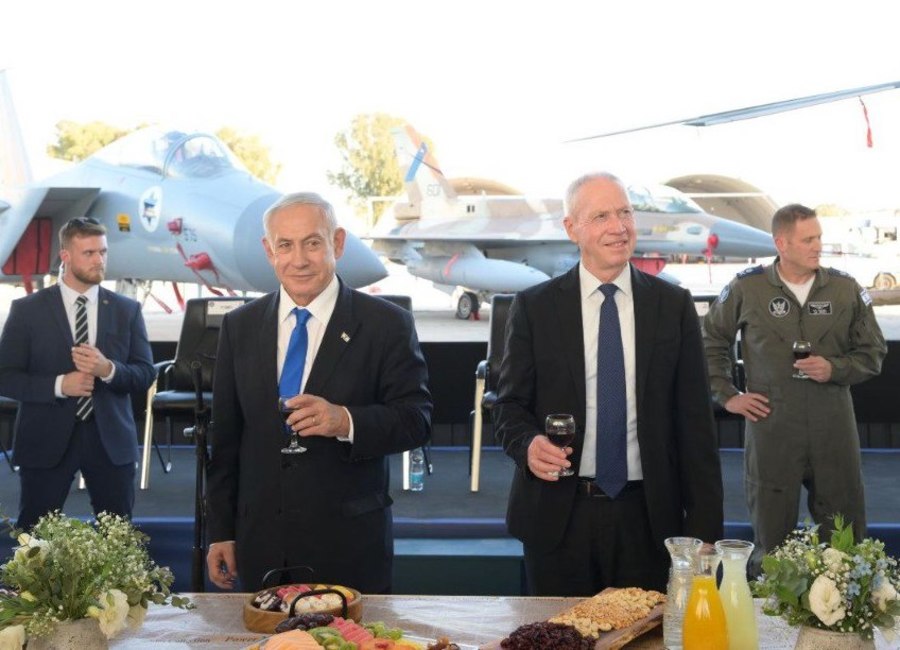 Israeli Prime Minister Benjamin Netanyahu and Defense Minister Yoav Gallant at a pre-Passover event at an air force base on April 3, 2023. (Photo: Amos Ben Gershom/GPO)
Israeli Prime Minister Benjamin Netanyahu reportedly has decided to postpone his dismissal of Defense Minister Yoav Gallant, citing "security reasons." 
"The prime minister is postponing his decision until another occasion mainly because of the security developments in the area," stated an unnamed source close to the prime minister. 
Following a televised speech in which Gallant warned that Israel's judicial overhaul legislation was a threat to Israel's security, Netanyahu announced that he was firing his defense minister. While Gallant did not oppose the judicial reforms in principle, he urged the government to postpone their implementation in the face of growing opposition among reservists in the Israel Defense Forces. 
In an effort to present a united front to Israel's enemies, Gallant and Netanyahu both attended pre-Passover events with IDF soldiers on Monday. 
"The most important thing is to leave politics at the base's gate to unite to protect eternal Israel. That's what we're here for," said Netanyahu. 
Addressing IDF soldiers at the Mitkan Adam base in central Israel, the prime minister emphasized that Israel's very existence depends on a strong IDF force. 
"Without the IDF and without security forces, there is no State of Israel. In order for the State of Israel to exist, we need to protect one another, we need to preserve our ability to defend ourselves against those who want to kill us," said Netanyahu. 
Echoing the prime minister's remarks, Gallant reminded the soldiers that Israel's enemies do not discriminate between different groups in Israel's diverse society. 
"The enemy's bullets don't discriminate between those who come from the city or country, from the mountains or valleys. We're all the same on the battlefield, so we need to show a unified front against the enemy," the defense minister said. "This is especially relevant now, when we see attempts to hurt us in new places – where we haven't seen attacks in past years." The minister did not elaborate. 
The IDF confirmed downing an Iranian drone on Sunday that entered Israeli airspace from neighboring Syria. 
Defense Minister Gallant has vowed to prevent Iran from encircling Israel's borders. 
"The Iranians are extending their outreach to Judea and Samaria and Gaza, and are attempting to entrench themselves in Syria and Lebanon. We will not allow the Iranians and Hezbollah to harm us. We have not allowed it in the past, we won't allow it now or anytime in the future," said Gallant. 
Iran has invested considerable resources to establish a military front on Israel's northern borders, in Lebanon and Syria. For its part, the Jewish state is determined to stop this development and has conducted hundreds of aerial strikes against Iranian military targets across Syria and the wider region. 
It is unclear whether and for how long Gallant will remain Israel's defense minister. The political opposition has urged Netanyahu to keep the experienced military veteran in his post. 
National Unity party leader and former Defense Minister Benny Gantz, who is engaged in negotiations with the opposition over the judicial reform, has been calling on Netanyahu to reinstate Yoav Gallant to his role.
"Netanyahu must immediately announce a decision to keep Gallant in his position in light of the security challenges. Israel's security is not an audition to a stage play or a movie. The citizens of Israel need a permanent defense minister," Gantz posted on Twitter.
In a video message Gantz posted on Tuesday, he added: "Even today, at the height of security tensions, Netanyahu continues to break the security establishment's chain of command. Splitting the Border Police force in Judea and Samaria, tearing of the Defense Ministry, the establishment of a National Guard force that according to the police chief will 'lead to a breakdown of the police force' – all these put politics ahead of security."  
"Netanyahu has turned into a demolition contractor of the security establishment. It is time to stop everything and announce that Israel has a full-time defense minister, so that security bodies would be able to follow the chain of command and prevent a real danger to national security. It is not too late to stop," Gantz said.
Another former defense minister, Avigdor Liberman, articulated similar sentiments. 
"There is nothing more harmful to the security system than the instability and uncertainty regarding the identity of a permanent security minister who is entirely focused solely on security matters," warned Liberman, directing an additional comment to the prime minister, "Netanyahu, these games of honor are at the expense of the security of the citizens of Israel."
Despite personal tensions between Netanyahu and Gallant, the premier might ultimately reconsider his decision to fire his defense minister. As a security hawk and retired IDF general, Gallant is by far the most experienced and senior former military commander in the Netanyahu government. 
Gallant's experience is particularly relevant as tensions continue to grow between Israel and the Iranian ayatollah regime and its terrorist proxies. The Iranian regime has sworn to wipe Israel off the map.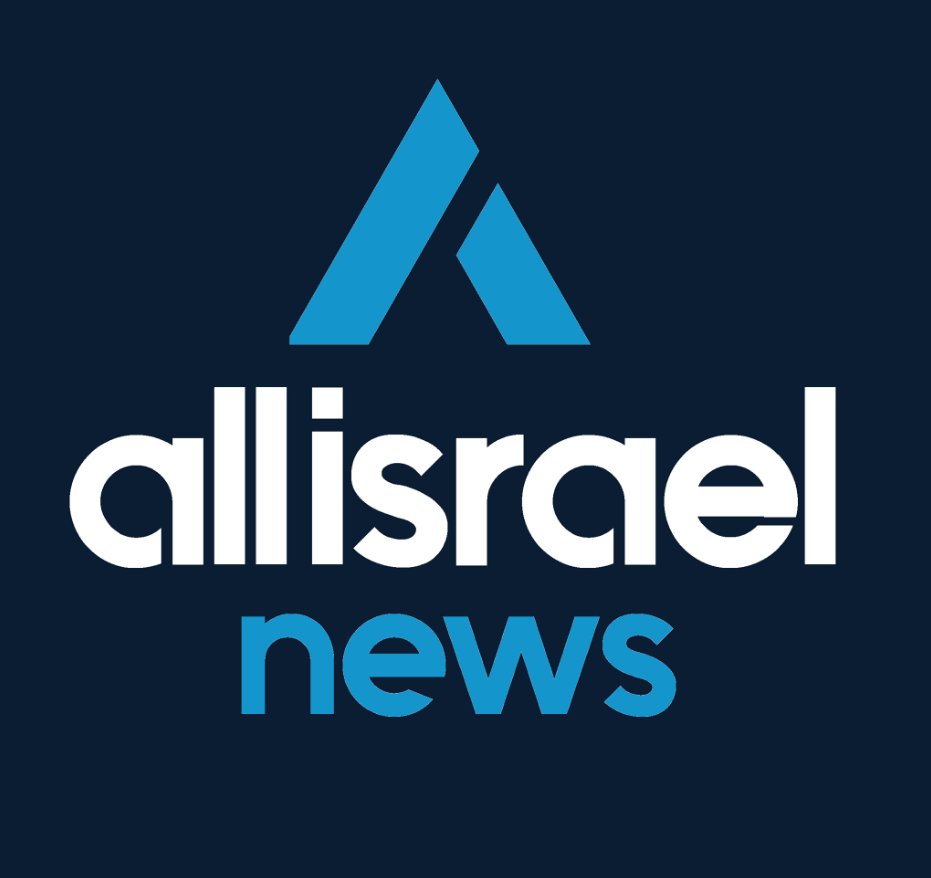 The All Israel News Staff is a team of journalists in Israel.
A message from All Israel News
Help us educate Christians on a daily basis about what is happening in Israel & the Middle East and why it matters.
For as little as $5, you can support ALL ISRAEL NEWS, a non-profit media organization that is supported by readers like you.
Donate to ALL ISRAEL NEWS
Current Top Stories
Comments