Israeli envoy to US lambastes Ben & Jerry's boycott as 'de-facto adoption of antisemitic practices,' urges 35 US governors to sanction company based on their state anti-BDS laws
NY supermarket chain displays solidarity with Israel, announces will reduce the sale of Ben & Jerry's ice cream by at least 70%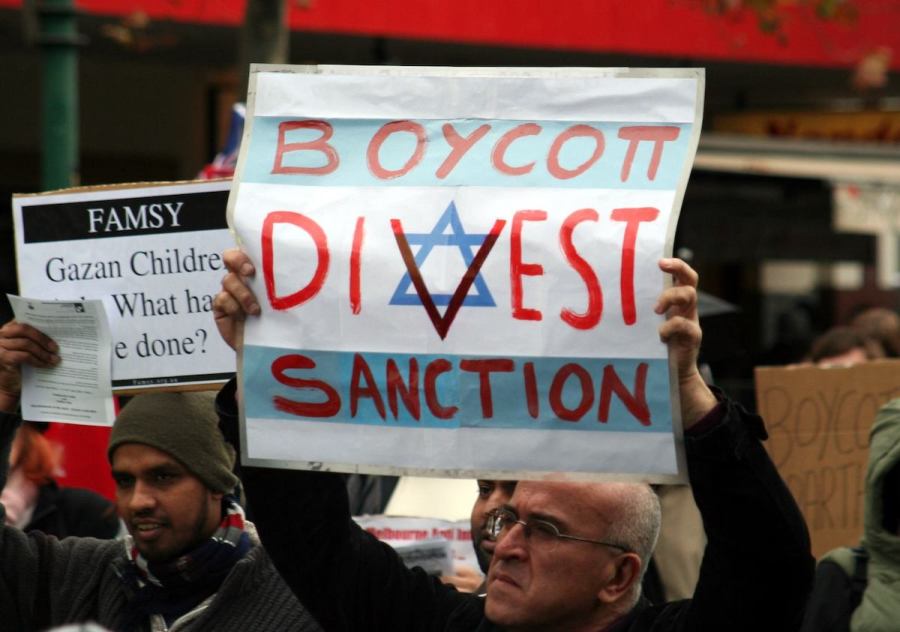 Illustrative image: Anti-Israel protest (Photo: Takver/Wikimedia Commons)
In response to Ben & Jerry's decision on Monday to boycott sales to Jewish communities in the West Bank, Israeli Ambassador to the United Nations and the United States, Gilad Erdan, sent letters to the governors of 35 states across the U.S. that have embraced legislation against the Boycott, Divestment and Sanctions (BDS) movement, urging them to sanction the ice cream giant.
"I ask that you consider speaking out against the company's decision, and taking any other relevant steps, including in relations to your state laws and the commercial dealings between Ben & Jerry's and your state," Erdan wrote in a letter.
Erdan argued that the Jewish state views Ben & Jerry's decision "very severely as it is the de-facto adoption of antisemitic practices and advancement of the de-legitimization of the Jewish state and the de-humanization of the Jewish people."
I urged them to act against @benandjerrys decision to not sell its products in the eastern part of Jerusalem and Judea & Samaria. We will make clear to Ben & Jerry's that its antisemitic decision will have consequences. 2/2

— Ambassador Gilad Erdan גלעד ארדן (@giladerdan1) July 20, 2021
While BDS officially denies harboring anti-Semitism, critics have argued that the BDS boycotts against Israel are reminiscent of the Nazi boycotts against the Jewish people in Europe during the 1930s. In addition, Erdan argued that the boycott will "significantly harm Palestinians as well," because they regular shop in stores located in Jewish West Bank communities.
New York, Florida, California, Illinois and Texas have all passed legislation against BDS. However, the state of Vermont – where Ben & Jerry's headquarters is located – has not yet passed anti-BDS legislation. In recent years, the incumbent Vermont Senator Bernie Sanders has emerged as one of the most vocal senior U.S. critics of the Jewish state and its Middle East policies.
Ben & Jerry's announced on Monday that it would stop distributing its products in the "Occupied Palestinian Territory." While the company did not clarify its statement, it apparently refers to Jewish communities in the West Bank and East Jerusalem. Since much of Jerusalem's Jewish population currently lives in neighborhoods beyond the green line that often divides streets, it remains unclear how such a boycott would be implemented in practice.
The U.S. ice cream giant announced its decision would take effect at the end of 2022 when the current contract with its local Israeli manufacturer and distributor expires. Ben & Jerry's future sales inside Israel – and in light of the internationally-recognized ceasefire – also remains in question.
U.S. State Department spokesman Ned Price said during a press briefing on Tuesday that the Biden administration "firmly reject[s] the BDS movement, which unfairly singles out Israel."
However, Price cautioned that he could not comment on a specific decision made by a private company.
"I don't have a reaction to offer regarding the actions of a private company," Price said, adding that he would "let this company speak for itself."
And while one Israeli foreign ministry source believes the Ben & Jerry's boycott would likely embolden the BDS movement and its supporters, it has drawn some degree of solidarity from at least one New York supermarket chain.
Avi Kaner, co-owner of the family-run supermarket chain Morton Williams, announced on Monday that they will reduce the sale of Ben & Jerry's ice cream in their 16 branch stores by at least 70% in a direct counter-response against the ice cream giant's decision.
In a press release announcement, Morton Williams said: "This action is taken in response to Ben & Jerry's boycott of Jewish communities that are at the center of a territorial dispute in Israel, including the Jewish Quarter of Jerusalem – inhabited by Jews for over 3,000 years." 
"Of all the places in the world to boycott, Ben & Jerry's has chosen to target the one Jewish nation in the world," Kaner added. Kaner was born to Israeli parents and speaks Hebrew.
The board of directors of Morton Williams also agreed to stop advertising Ben & Jerry's products in its weekly promotional material and said it will also relocate the products to less desirable locations within the freezer aisles. "You'll be able to find the product, but you'll have to look for it," Kaner noted.
Morton-Williams has garnered thousands of responses in support of their decision and believes that more companies will take this step, not only to support Israel, but also as a stance to separate politics from the food industry and the business world.
Kaner said the company is also reaching out to other retailers and distributors in the hope that others will follow their example.
"All of us – Jews and non-Jews – have decided that we cannot continue like this. Hopefully, they [Ben & Jerry's] will change what they did but, if not, then other companies will see it and not do the same."
The BDS movement was established in 2005 as a tool to promote political, academic and economic boycotts against Israel. While BDS officially only opposes Israel's policies in the disputed territories, the movement has been widely condemned as anti-Semitic through its ideological opposition against the Jewish state's existence. Despite being around for 16 years and often gaining much media attention, BDS's influence on Israel's economy has been very limited and Israel's economy is today far stronger than it was in 2005.
Founded in 1978 by Ben Cohen and Jerry Greenfield, Ben & Jerry's was sold to Unilever in 2000 with an unconventional agreement that continues to give Cohen and Greenfield control over its brand integrity and policies.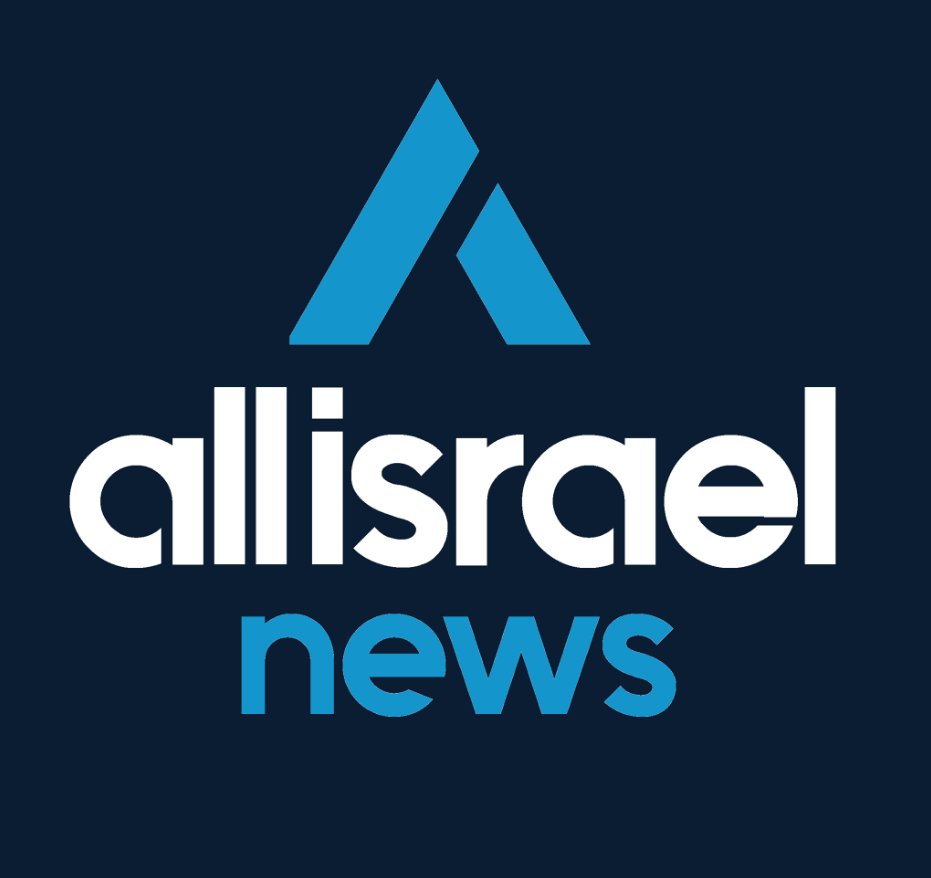 The All Israel News Staff is a team of journalists in Israel.
A message from All Israel News
Help us educate Christians on a daily basis about what is happening in Israel & the Middle East and why it matters.
For as little as $5, you can support ALL ISRAEL NEWS, a non-profit media organization that is supported by readers like you.
Donate to ALL ISRAEL NEWS
Current Top Stories
Comments