Israeli-Arab leader calls for cooperation, understanding between Jews and Arabs – but makes no recommendation for prime minister
Long-awaited speech from purported kingmaker offers an olive branch but steers clear of identifying with Israeli left or right wing
Ra'am party leader Mansour Abbas speaks during a press conference in Nazareth, April 1, 2021. (Photo: David Cohen/Flash90)
Addressing the nation from Nazareth during prime time on Thursday, Mansour Abbas, leader of the Islamic Ra'am party, said he would neither support nor reject any side trying to form a coalition.
"I don't want to be part of any political bloc – right or left. I am here in a different bloc – the bloc that voted for me to serve my people and gave me a mandate to ensure that the needs of the Arab public, that for years were unmet, are turned into a genuine work plan and realized," he said.
Ra'am brings 4 seats to the Knesset and was rumored to be considering joining a coalition with Prime Minister Benjamin Netanyahu. That, however, would put his Muslim party at odds with Netanyahu's other presumed coalition partners – the far-right nationalist party Religious Zionism and the ultra-Orthodox parties.
In a rare nationally televised speech, Abbas addressed the nation in Hebrew referring to himself as an Israeli citizen and made no mention of Palestinians. The fact that his speech was featured on the news was a large platform for an Israeli-Arab politician.
Behind his podium was a flag of his party – which is associated with the Muslim Brotherhood – but no Israeli flag.
However, in a significant distinction, Abbas called himself "a proud Arab and Muslim, a citizen of the State of Israel" who "courageously champions a vision of peace, mutual security, partnership and tolerance between the peoples."
Abbas extended an olive branch, calling for cooperation between Jews and Arabs in Israel.
"There is more that unites us than separates us," Abbas noted. "I reach out a hand in my name and that of my colleagues and on behalf of the public that voted for me – to create an opportunity for coexistence in this holy land, blessed by three religions and of two peoples."
Abbas quoted from the Quran and rejected violence motivated by race, religion and ethnicity.
"The time has come for us to listen to each other; to respect each other's narrative, to respect the other," he said in a message of tolerance and reconciliation. "We don't have to agree on everything. We will obviously differ on many issues, but we must give ourselves and our children the right and opportunity to come to know our neighbors. Every one of us has a name, a culture, a story, experiences and a narrative."
"If we cannot find the way to defeat ignorance and beat racism, we will bequeath the next generation a complex and dangerous and impossible reality."
Nevertheless, he ruled out signing on with a specific party: "My approach is what can we say yes to, and less what we can say no to."
"I represent 20% of the public dealing with all manner of problems – from a lack of personal security, and the lack of a roof over their heads, all the way to the lack of personal and collective fulfillment."
"Renewal is largely about creating change in the climate. We all live in the same climate. This is the time for change," he concluded.
The olive branch was quickly and roundly rejected by Itamar Ben Gvir, leader of the extremist Jewish Power party who entered the Knesset in the Religious Zionism party this time around.
"Mansour Abbas's speech tries to present as a cuddly teddy bear, someone who belongs to the Islamic Movement, supports Hamas and sanctifies murderers of babies," he said in a statement. "Any coalition propped up by Abbas would be the end of the right wing, and we have no public mandate to do that."
However, a leading ultra-Orthodox rabbi, Haim Kanievsky – from whom many Haredi Jews take their marching orders – said joining a coalition with Ra'am would be preferable to partnering with the left wing.
For her part, leader of the left-wing Labor party, Merav Michaeli, invited Abbas to join the "change bloc" in an effort to prevent Netanyahu from forming a government.
"We needed a pandemic and a political meltdown so that after 28 years of incitement by Netanyahu and the right, it will become clear that the Arab public is part of Israeli society," she said, adding, "come with us so that together, we will be able to change reality."
On Wednesday, Netanyahu broke his silence since the elections and called on two of his political rivals Naftali Bennett, head of Yamina, and Gideon Sa'ar, head of New Hope, to "come home" and join him in forming a "unified, stable, right-wing government."  
"The people made their will known clearly… The public gave the right-wing parties a clear majority – of 65 seats," he said. "I appeal to you Naftali Bennett and Gideon Saar, it's no secret that we've had differences over the years, but we've known how to get over them and work together for the benefit of Israel's citizens." 
Bennett has been keeping his options open while Sa'ar, who defected from Netanyahu's Likud, has steadfastly refused to sit in a Netanyahu-led government.
Another possible coalition is the "change bloc" with Bennett, Sa'ar and Yesh Atid leader Yair Lapid forming an anti-Netanyahu government.
Leading the charge against a Netanyahu government is his rival Blue and White party leader Benny Gantz. Before his speech, Gantz warned Abbas that Netanyahu is lying to him.
"Israel's Arab citizens have been harmed in recent years by a series of actions led by Netanyahu," Gantz said in a statement. "This hasn't changed and won't change. Now, when he needs you, he will tell you stories and promise the world, but he's lying. All he wants is a single vote, to cancel the egalitarian government, and then when he no longer needs you, all the promises will go to the dustbin of history."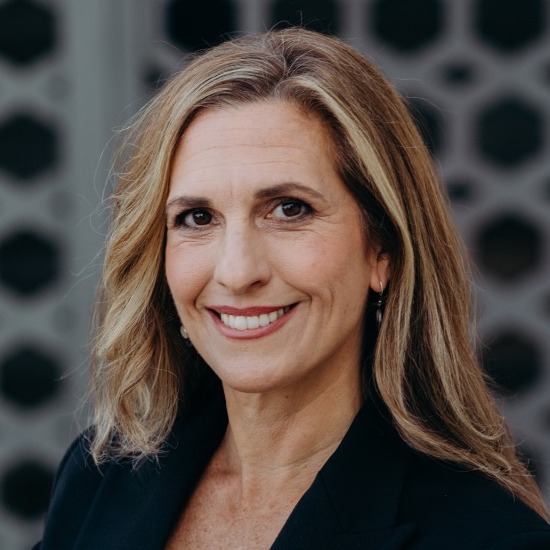 Nicole Jansezian was the news editor and senior correspondent for ALL ISRAEL NEWS.
Popular Articles
A message from All Israel News
Help us educate Christians on a daily basis about what is happening in Israel & the Middle East and why it matters.
For as little as $5, you can support ALL ISRAEL NEWS, a non-profit media organization that is supported by readers like you.
Donate to ALL ISRAEL NEWS
Latest Stories
Comments