As Israel reopens to tourists Nov. 1 a 'narrow gate' has opened for the unvaccinated to visit the Holy Land
Very narrow. Here's what we've been able to find out – all of which is subject to change
Israeli coastline from Jaffa up to Tel Aviv
A plan for the Nov. 1 reopening of Israel's borders – which have been largely closed to foreigners since March 2020 – was met last week with initial shouts of glee, only to be followed by confusion and attempts at clarification.
While the plan mainly applies to vaccinated foreigners – and is more friendly toward those who are within six months of their World Health Organization-approved vaccine or booster – it provides a way for an unvaccinated person who has recovered from COVID to enter the country.
It also provides the possibility for tourists to enter Israel who are outside of the accepted timeframe of vaccination, albeit under strict conditions such as showing proof of an antibodies test. 
"Coming to Israel is not a simple purchase as it was in the past," Elisa Moed, CEO of Travelujah Holy Land Tours, told ALL ISRAEL NEWS. "There are hoops people are going to have to come through in order to make their trip a reality."
"Typically you didn't think so much about logistics of flying and entering, but now – post-COVID – you need to think of so many other things in order to come," Moed added.
Can an unvaccinated person come to Israel?
According to our understanding, the only way an unvaccinated person can get into Israel is to show proof of recovery from COVID within the past six months. Here is the wording copied verbatim from the government's guidelines:
Foreign nationals who have recovered from COVID-19 and who present proof of the results of a positive NAAT test at least 11 days prior to their day of entry into Israel (11 days must have passed since their NAAT test upon their arrival into Israel, but no more than 180 days upon their leaving Israel).
The NAAT stands for Nucleic Acid Amplification Test. According to the Centers for Disease Control, the NAAT is "a type of viral diagnostic test for SARS-CoV-2, the virus that causes COVID-19. NAATs detect genetic material (nucleic acids). NAATs for SARS-CoV-2 specifically identify the RNA (ribonucleic acid) sequences that comprise the genetic material of the virus."
In other words, it's a test to determine whether a person has COVID.
But these people – and those more than six months from their previous vaccine – will be subjected to frequent testing while in Israel.
"The United States is 25% of incoming travelers – basically the majority of faith-based travel – and this is where we're getting it all wrong," said Uri Steinberg, a consultant and tourism expert who formerly ran the Tourism Ministry's North and South America departments. 
"Yes, travelers that do not have the booster would be able to come to Israel starting a month from now. The big problem is that the government, right now, is demanding that they will have either a daily antigen – a fast check – or every three days a PCR test," Steinberg said.
"That is what we call in Hebrew 'Isra-bluff' – a bluff, an Israeli bluff," Steinberg said. "Basically, these regulations make it heavy upon the travel industry, but in effect, no one can and will enforce them. So it seems that this is just caveat, this addition that basically demands that all travelers will be tested on an almost daily basis when they're in Israel is completely irrational and impossible – shoving this thing up people's noses every day, not to mention, of course, the cost associated, is just ridiculous."
The best thing to do is to check with your travel agent or tour operator to find out the latest and most accurate information – and before booking a ticket to Israel.
What is the difference between this plan and the pilot plan that had been set in place in May?
Individual tourists will be allowed into Israel as well.
Under the pilot program, only pre-approved tour groups – of five or more people that have a local tour operator organizing their trip –were able to visit since May.
Now anyone can come. Of course with the caveat that these individuals are fully vaccinated and within six months of their shots, or have recovered from COVID within the last six months. 
The accepted WHO-approved vaccines include Pfizer, Moderna, Sinovac, AstraZeneca and Johnson & Johnson (The Russian-made Sputnik vaccine was just added to the list as well). The second dose of the two-dose brands, such as the mRNA vaccines of Pfizer and Moderna, must be administered within 180 days upon their departure from Israel. And the same 180 days is required for the other vaccines. 
Another step forward – Israel is dropping the need for groups to perform serological tests in Israel if they remain with their original group.
According to the guidelines: "The group functions in Israel like a 'capsule,' meaning they are only in contact with the people in their group."
Noted as well: "These groups will not have leisure time and their movement will be restricted in areas in which there is an increased risk of infection."
Is there dispensation for anyone more than six months from their vaccine and yet their country does not offer a booster shot as Israel does? 
It seems that either PCR tests every few days or rapid-COVID tests daily will be administered along the way for tourists who are not within six months of their latest COVID vaccine. Yet this part remains unclear – exactly how, when and where it will be carried out and at who's expense.
"There will be ways to enter the country," Moed said. "At least for the foreseeable future, there will be a need to be tested, people who are coming in as an organized group who do not have up-to-date vaccinations will be allowed to enter, but there will be checks."
Other requirements?
All travelers entering Israel must have a negative PCR test and presumably foreign citizens will have to buy COVID insurance as they had under the pilot program, though this is not yet certain. 
What's next? 
Well, Moed invites Christians to start planning now for Christmas in the Holy Land.
However, while generally optimistic about this new plan, she warned that uncertainty is "still very prevalent."
Moed also said return visitors to Israel would have to adjust their expectations. She predicts it will take up to two years to stabilize and three for the industry to reach pre-pandemic levels. 
"Services are gonna take some time to ramp up," she said, noting that during the lockdowns restaurants and attractions closed and some tour operators went out of business.
Moed also understands that the requirements may drive potential visitors to seek easier travel options. But she also trusts that people who have been here before know it is worth the trouble.
"We really want tourists to come back to Israel – there's nothing like experiencing the land of the Bible," Moed said. "Those who have been here know how important it is, how life changing it is."
Steinberg said this is a "dramatic step forward" for the industry, but he is far less optimistic about the plan's execution and called the proposal for regular testing of tourists "lunacy." 
Despite that he believes many people are "taking a deep breath and understanding that they have some sort of a horizon, they have something to look forward to and they have the ability to plan ahead, which was something that they just did not have for a long, long time. All in all, this is very good news for the travel industry."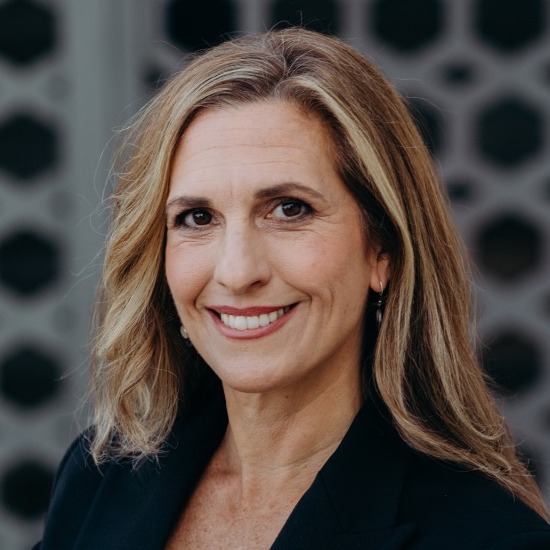 Nicole Jansezian was the news editor and senior correspondent for ALL ISRAEL NEWS.
Popular Articles
A message from All Israel News
Help us educate Christians on a daily basis about what is happening in Israel & the Middle East and why it matters.
For as little as $5, you can support ALL ISRAEL NEWS, a non-profit media organization that is supported by readers like you.
Donate to ALL ISRAEL NEWS
Latest Stories
Comments