Israel Firstfruits helps believer entrepreneurs and small business owners during challenging war time
'Day After Fund' aims to help businesses survive crisis and recover post-war
Mordechai Wiseman (L) and Naeem Barhoum of Israel Firstfruits (Photo courtesy)
While Israel faces the realities of war, it also faces another significant challenge: A massive hit to the economy. Humanitarian aid is being offered to meet immediate needs, but what happens after the war is over? Small businesses are essential for economic recovery yet are suffering greatly due to the current situation.
Israel Firstfruits Center for Economic Advancement is a non-governmental organization (NGO) which serves believers in Israel – Messianic Jews, Arab Christians and Gentiles – who feel called to the marketplace, especially business leaders and entrepreneurs. Recognizing the need to support believer-owned small businesses, they have launched the "Day After Fund" to provide immediate emergency bridge loans to business owners and their families, in addition to long-term business recovery planning.
Israel Firstfruits cofounder and International Director Mordechai Wiseman, an entrepreneur passionate about equipping believers to pursue their calling, described how the current conflict is impacting the community of believers in business.
"Numerous business owners have been significantly impacted. Many of them have been called up for military reserves, along with their employees, and are not able to run their companies or produce income," Wiseman explained.
One start-up located in the southern city of Ashkelon is unofficially 'on hold' because one of its partners was called up for IDF reserve duty, while the other partner's home was hit by a rocket earlier this month during an exchange of fire.
Another believer-owned business located in the north lost most of their orders for the next six months within just 24 hours from the start of the war.
"Even those who have been able to keep their businesses running are suffering from losses in revenue and cash flow," Wiseman continued.
"In addition, normal operating hours are disrupted due to security risks, supply chains are interrupted due to a lack of available personnel. Customers are canceling orders and delaying invoice payments. The economic impact is significant."
In order to deal with emerging needs, Israel Firstfruits is scaling up its emergency lending facility, which provides consultation and soul care, in addition to the financial support.
"Business owners need emergency counsel and financial assistance to keep things afloat right now," Wiseman added. Currently, the organization supports some 85 business owners.
Naeem Barhoum, Israel General Manager for the Firstfruits, shared his perspective.
"We see how big the need is in our country. We are here to serve the whole Body of Messiah in Israel – from all different backgrounds and groups," Barhoum said.
"We are called to 'walk together,' especially during such times," Barhoum added. "We want to help people see beyond the situation and have hope. This is an opportunity to share hope and help people start again, feeling more equipped and having the right tools after the war."
"In the long term, we are preparing a holistic recovery program for business owners and their families, which includes coaching and mentoring teams," Wiseman explained and said that Firstfruits recognizes there will be a need for ongoing support and that the situation in Israel will not likely be "back to normal," given the traumatic events of Oct. 7.
"Unaddressed PTSD is a common disrupter for individuals, families and businesses recovery process. The need for emotional and spiritual care in the recovery and restoration process is very real."
The Day After Fund is being launched by Israel Firstfruits now, in collaboration with other local organizations, to help businesses prepare for the recovery process and rebuilding their businesses after the war. The organization has already begun contacting local business owners it has served in the past to identify individual needs, which includes counseling, advising, emergency loans and prayer.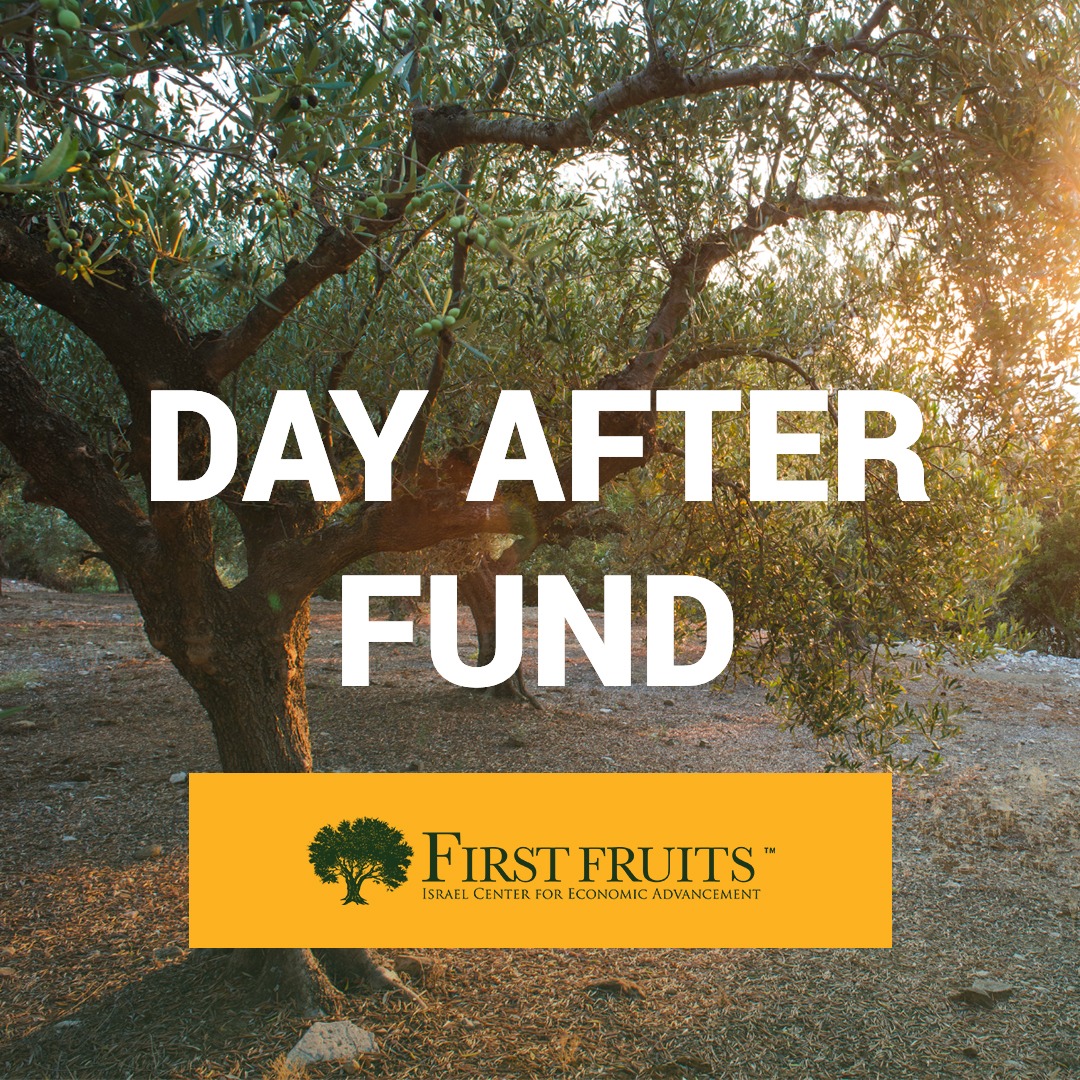 The purpose of Israel Firstfruits is to empower marketplace leaders and grow businesses in Israel to advance the Kingdom of God. Founded in 2012 by local Israelis working together with international business leaders, the NGO focuses on economic development within Israel.
What originally began as a small group of volunteers in Israel has since grown into a global network of believers passionate about empowering and equipping entrepreneurs, business leaders and marketplace professionals in the land.
Additional Firstfruits programs include the Kingdom Business Course, coaching and mentoring, consultation services, a business plan competition, the Women Entrepreneur & Leadership Initiative and the Messianic Business Fellowship, a local Israeli network of business professionals that meet on a regular basis throughout the year.
Mordechai Wiseman is a third generation Messianic Jewish believer and Naeem Barhoum is a Christian Arab. Together, they form part of the Israel Firstfruits executive leadership team. Additionally, the Israel Firstfruits team and board are composed of followers of Yeshua/Jesus – Jews, Arabs and Gentiles.
Their main office is in the Galilee, Israel with an additional office in Texas, USA.
Click here more information about Israel Firstfruits Center for Economic Advancement.
If you would like to support or get involved with the "Day After Fund," click here.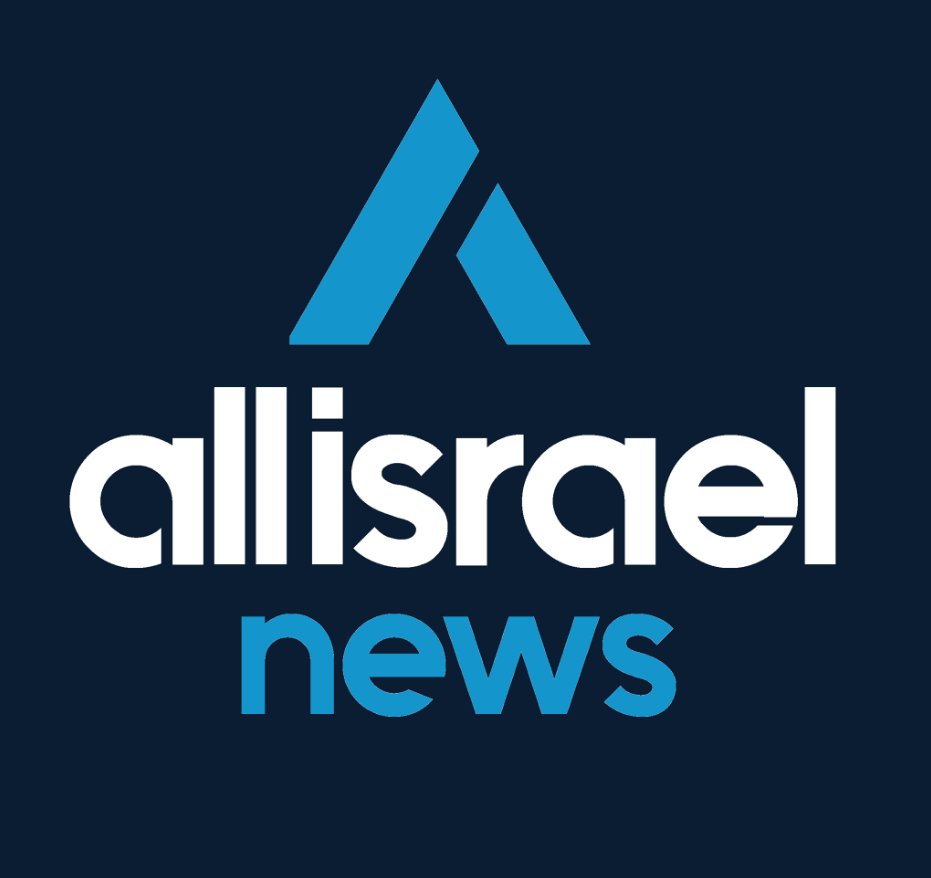 The All Israel News Staff is a team of journalists in Israel.
Popular Articles
A message from All Israel News
Help us educate Christians on a daily basis about what is happening in Israel & the Middle East and why it matters.
For as little as $5, you can support ALL ISRAEL NEWS, a non-profit media organization that is supported by readers like you.
Donate to ALL ISRAEL NEWS
Latest Stories