Did Iranian state media just threaten Israel with an extensive target map?
A menacing map with several Israeli targets plastered on it graced the front page of the Tehran Times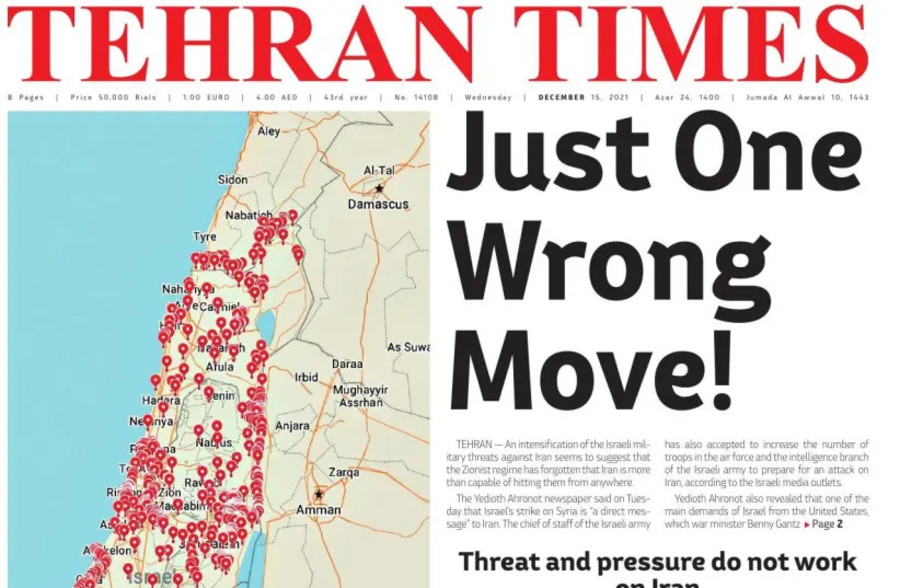 Front page of Tehran Times showing extensive target map of Israel
The Iranian state media outlet Tehran Times threatened Israel on Tuesday in an article titled "Just One Wrong Move!" containing an extensive target map of Israel. 
The article was penned as an alleged response to Israel's recent military operations against Iranian targets in Syria and the Jewish state's loud warning of potentially targeting Iran's nuclear sites if international diplomacy fails to resolve the nuclear crisis. The article referred to the recent visits of Israeli Defense Minister Benny Gantz and Mossad Chief David Barnea to discuss Iran with senior U.S. officials. 
The article opened with an explicit threat towards Israel. 
"An intensification of the Israeli military threats against Iran seems to suggest that the Zionist regime has forgotten that Iran is more than capable of hitting them from anywhere," the Tehran Times stated. 
While anyone using Google Maps can locate Israel's main cities and official military sites, the Iranian map oddly also included "targets" along the largely empty Egyptian-Israeli desert border and Palestinian Authority cities like Jenin and Nablus in the West Bank. However, the article's overall message is clear: the Iranian regime and its terrorist proxy Hezbollah in Lebanon are capable of hitting any target inside the Jewish state. 
The author of the Tehran Times article referred to the Israel Defense Forces' recent announcement that they will conduct a large-scale military simulation of a potential strike on Iran's nuclear sites. 
"On December 8, the Israeli Defense Forces (IDF) confirmed that it will hold a large-scale exercise over the Mediterranean in the spring with dozens of aircraft simulating a strike against Iran's nuclear program. According to the IDF, the drill will be one of the largest ever held by the Israeli Air Force and will include dozens of aircraft, including the F-15, F-35, and F-16 fighters, Gulfstream G550 spy planes and refueling jets," stated the article. 
Israel is, to date, the only country in the world that has neutralized the nuclear sites of two enemy states: 1981 against Iraqi nuclear reactor Osiraq and in 2007 against a secret Syrian nuclear reactor. However, a potential military operation against Iran's nuclear sites is expected to be much more complex with numerous challenges. 
Unlike the Iraqis and the Syrians, the Iranian regime has built, not one, but multiple nuclear facilities that are spread out over a large territory. In addition, the Iranian sites are fortified and many are underground, making it far more difficult to neutralize them. The antiquated Iranian air force is not expected to pose any serious challenge to Israel's world-class air force. 
Ironically, perhaps most serious challenge for an Israeli military operation is not Iran's military capabilities but the distance between the Jewish state and Iran. The Tehran Times article mentioned that the Israeli Air Force's scheduled spring exercise was expected to simulate the more than 1,000-kilometer (600-mile) distance between Israel and the Iranian nuclear sites. Israeli airplanes would need to travel 2,000 kilometers for a return journey back to Israel. 
The Israeli fighter jets would therefore need to receive more fuel in order to fly the daunting distance from Israel to Iran and back home. Acquiring new U.S. tanker jets is considered crucial for Israel to cmplete such a military mission against the nuclear sites in Iran. However, according to a new report, Washington told Jerusalem that it should not expect to receive new tanker planes anytime soon, not likely before 2024. The dilemma of mid-air refueling is, therefore, the most serious challenge currently facing Israeli military planners. 
The Tehran Times article ended with a quote by the Iranian supreme leader, Ayatollah Khamenei, from 2013 explicitly threatening to destroy Tel Aviv and Haifa.
"Sometimes the leaders of the Zionist regime even threaten us; they are threatening to strike militarily, but I think they know it, and if they do not know it, they must know that if they make a mistake, the Islamic Republic will destroy Tel Aviv and Haifa."
While presenting Iran as a "victim" of Israeli military operations, the Tehran Times article ignores that it was the ayatollah regime that severed relations with Israel in 1979 and that Israel's military operations are directly linked to Tehran's explicit and repeated threats to wipe the Jewish state off the map.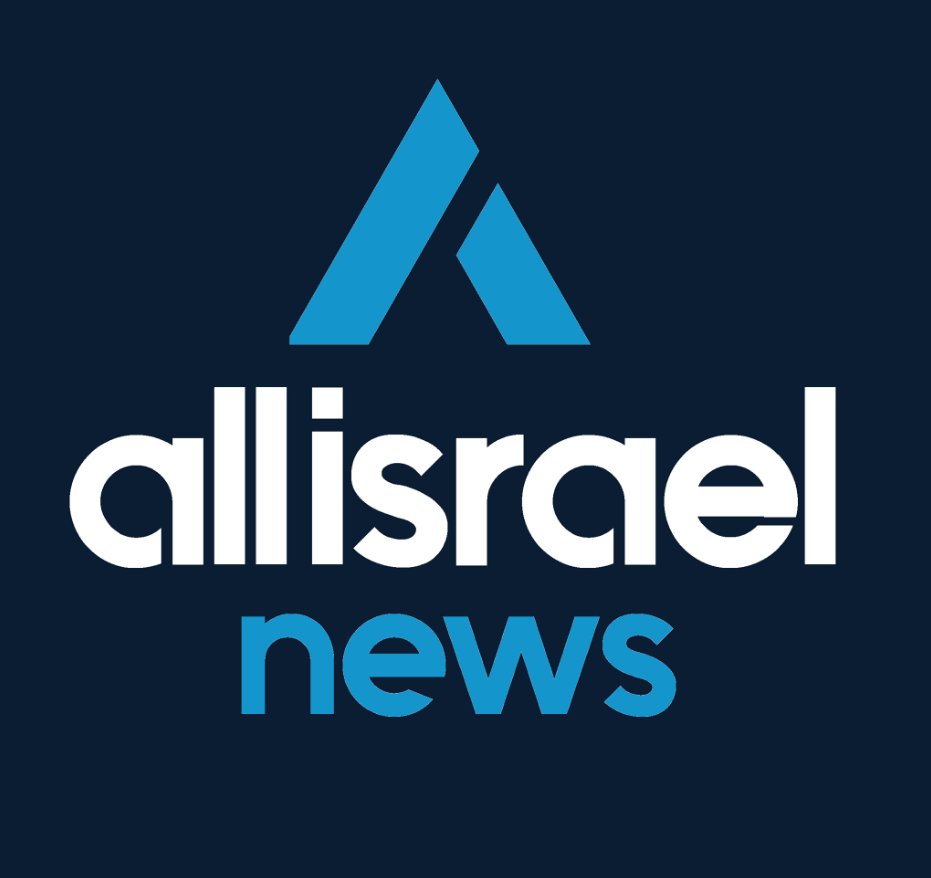 The All Israel News Staff is a team of journalists in Israel.
A message from All Israel News
Help us educate Christians on a daily basis about what is happening in Israel & the Middle East and why it matters.
For as little as $5, you can support ALL ISRAEL NEWS, a non-profit media organization that is supported by readers like you.
Donate to ALL ISRAEL NEWS
Current Top Stories
Comments