How the softening effect of the Biden era let China, Russia and Iran into the ring
Last week marked 23 weeks of Russian aggression in Ukraine, unprecedented Chinese threats against Taiwan and a return to negotiations over a weak Iranian nuclear deal 
U.S. President Joe Biden delivers remarks on the crisis in Afghanistan during a speech in the East Room at the White House in Washington, DC, August 16, 2021. (Photo: REUTERS/Leah Millis)
In hindsight, it is easy to point at events that changed the course of history or shaped modern western culture, values and economy for good. 
It is usually more complicated to point at such events as they unfold and imagine how monumental their aftermath might be on our lives. 
When the Berlin Wall fell on Nov. 9, 1989, how many people realized to what extent the world would change forever? Who could have envisioned that the assassination of Archduke of Austria Franz Ferdinand would lead to four years of hell in Europe? 
Similarly, the United States' withdrawal from Afghanistan, and the manner in which it was conducted, eventually might be viewed a watershed moment in history, in ways we are yet to discover. Its long-term implications could stretch far beyond the Middle East, pertaining also to Europe and Asia.  
One year ago, the world watched American forces pull out of Afghanistan, leaving behind $7 billion in military equipment without much sentiment from the U.S. administration for allies whose fate would fall into the hands of the Taliban. 
Dictatorships like China, Russia, Iran and North Korea have been playing close attention to the demonstration of American vulnerability and weakness abroad. Domestically, the U.S. public discourse has been occupied with whether the U.S. was founded in 1776 or 1619, and whether men can breastfeed. 
Undeterred by the Biden-era zeitgeist on foreign conflict, Russian President Vladimir Putin drew his own conclusions and waged a war on Ukraine. After 23 weeks of fighting, Russian forces are still holding the line, despite western sanctions, some poor battlefield performances and multiple losses. 
Concurrently, China and its mighty military observed these developments, wondering where to extract gain and what the right time is to claim it. Chinese authorities, not necessarily swayed by Washington's current standing in the world, have wondered if they might have an opportunity to claim what they have long believed is theirs: the self-governing island of Taiwan. 
Last week, China used U.S. House Speaker Nancy Pelosi's visit to Taiwan as a pretext to test the waters. Threatening statements escalated quickly into actions, with Beijing launching cyberattacks and military drills in the air and at sea near the territory of Taiwan. 
Overall, Pelosi's visit ended peacefully. Nonetheless, it could still be a mistake to interpret China's relative restraint as weakness. 
Against China's provocations, both Pelosi and the White House made clear that there is no change in the status quo of "strategic ambiguity" over Taiwan and the "One-China" policy, which maintains that Taiwan belongs to China, despite its large degree of legitimized self-determination. 
Upon her arrival, the House Speaker published an op-ed in The Washington Post, which noted that her visit "in no way contradicts the long-standing one-China policy, guided by the Taiwan Relations Act of 1979, the U.S.-China Joint Communiques and the Six Assurances." 
"The United States continues to oppose unilateral efforts to change the status quo," Pelosi said. 
On Tuesday, White House spokesperson John Kirby said America does not support an independent Taiwan.
The 23 million people living on the island nation know that, when push comes to shove, they will have to protect themselves. Taiwan cannot be encouraged by the international support of Ukraine. As President George W. Bush once said, "The United States would help Taiwan defend itself."
Taiwan recently held a large exercise aimed at preparing both the armed forces and the civilian population for the possible scenario of a Chinese invasion. 
Meanwhile, the Islamic Republic of Iran also has been getting the wrong idea from the western rise to challenges from both Russia and China, in the aftermath of the pullout from Afghanistan. Tehran has determined that the U.S. is desperate to sign a new nuclear deal, no matter what, simply to show some achievement on the foreign front. 
Even though the U.S. was able to send a clear message to global troublemakers last weekend, with the targeted killing of Al Qaeda leader Ayman al-Zawahiri in Kabul, the shift in perceptions about America's strength as a nation already has left its mark on American deterrence capabilities.
The regime in Tehran has realized that the U.S. is squeezable, as the Biden administration wishes to avoid conflict at almost every cost, and Europe is simply thirsty for cheaper energy. At the same time, both the U.S. and Europe are vying for calm and some sense of diplomatic accomplishment. 
Given these circumstances, Iran decided that it's time for an all-in gamble. 
By pushing the Vienna negotiations to the edge, Iran can either get far-reaching concessions from world powers, through a nuclear deal that would benefit its economy and wouldn't hinder its long-term atomic plan, or it can rely on a 25-year-long economic partnership with China and agreements with Russia, which would sustain the regime by circumventing whatever sanctions are still in place.
Instead of pressuring Iran within the negotiation process, the Biden administration has loosened the tight grip of the Trump era on the Iranian economy. 
This is how the sides have arrived at a "cautiously optimistic" new round of nuclear negotiations, which kicked off in Vienna on Thursday, after a weeks-long stalemate. 
On foreign policy, former U.S. President Donald Trump has been accused by his critics of "getting along too much" with world dictators. 
Others can claim that Trump, in fact, was implementing Theodore Roosevelt's famous mantra of "walking softly and carrying a big stick." 
Under Biden's leadership, world dictators have noticed that the United States is no longer carrying a stick. Soft speaking is all that is left.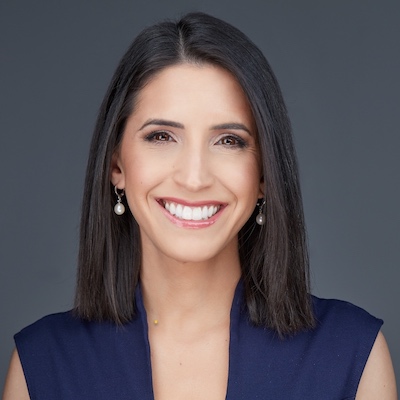 Tal Heinrich is a senior correspondent for both ALL ISRAEL NEWS and ALL ARAB NEWS. She is currently based in New York City. Tal also provides reports and analysis for Israeli Hebrew media Channel 14 News.
Popular Articles
A message from All Israel News
Help us educate Christians on a daily basis about what is happening in Israel & the Middle East and why it matters.
For as little as $5, you can support ALL ISRAEL NEWS, a non-profit media organization that is supported by readers like you.
Donate to ALL ISRAEL NEWS
Latest Stories