'Iran is drawing all the wrong conclusions from the western response to Putin on Ukraine,' says ALL ISRAEL NEWS Tal Heinrich
Speaking to a crowd of Floridians, Heinrich stressed that the United States made a mistake by accelerating nuclear talks with Iran instead of re-routing the path after witnessing Putin's "craziness" unfolding in Ukraine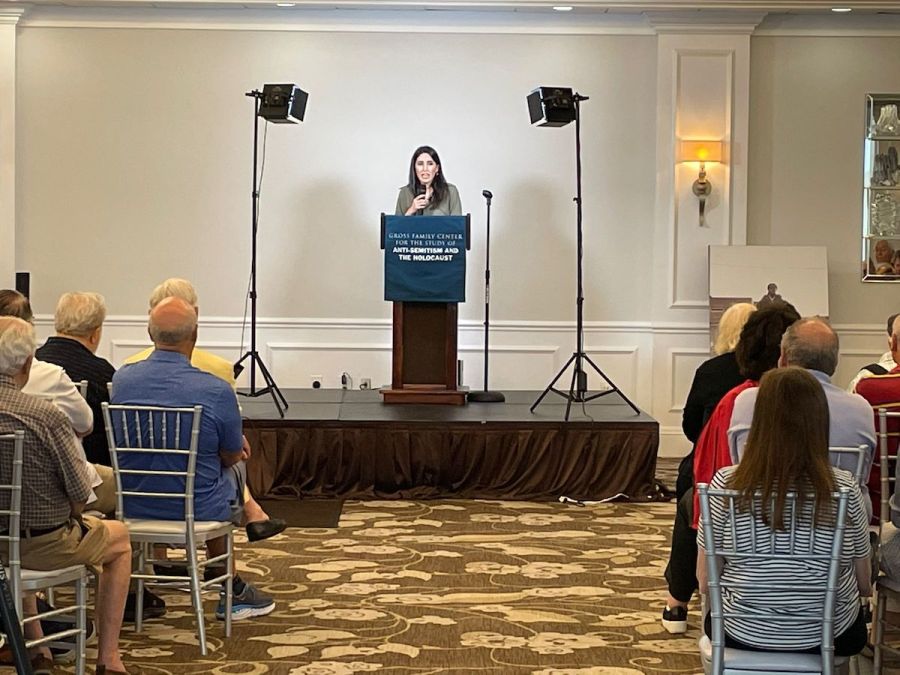 Tal Heinrich at Fountain Country Club in Lake Forth, April 3, 2022 (Photo: ALL ISRAEL NEWS)
ALL ISRAEL NEWS senior writer Tal Heinrich gave a debrief on what lies ahead for the Middle East in 2022 in front of a crowd of 200 people at the Fountain Country Club in Lake Forth, Florida on Sunday. 
Heinrich's presentation was part of the speaker series of the Gross Family Center for the Study of Anti-Semitism and Holocaust in cooperation with the Friends of the IDF.  
"The United States' reaction to Russia's invasion of Ukraine is a larger test to the western ability to stand up against dictatorships, as they try to threaten world order and pose a danger to the western way of life," Heinrich told the audience. 
"Iran is watching everything and is taking notes. The regime in Tehran realizes that current western leaders only act tough – after – their red lines are being crossed. They see that Putin's craziness did not cause the US and its EU allies to stop for a moment and consider re-routing the course they have been at towards reviving an old nuclear deal," she added.
Heinrich noted that Tehran's reading is that the United States is desperate to sign a new deal no matter what. One reason she pointed to is that "the Biden administration wants to show some achievement on the foreign front – especially after Afghanistan and now with Russia's invasion happening during their shift. Secondly, the U.S. and the EU believe that Iran and its oil resources may be part of the solution to the soaring energy prices and not so much part of the problem."
Iran has been taking advantage of the negotiations period, as the war in Ukraine unfolded and global attention shifted to Europe, according to Heinrich. "Except for enriching uranium, they have been testing weapons, solidifying their unmanned aircraft and satellite technologies, firing missiles on Saudi territory, as well as UAE and Erbil in Iraq, "she added.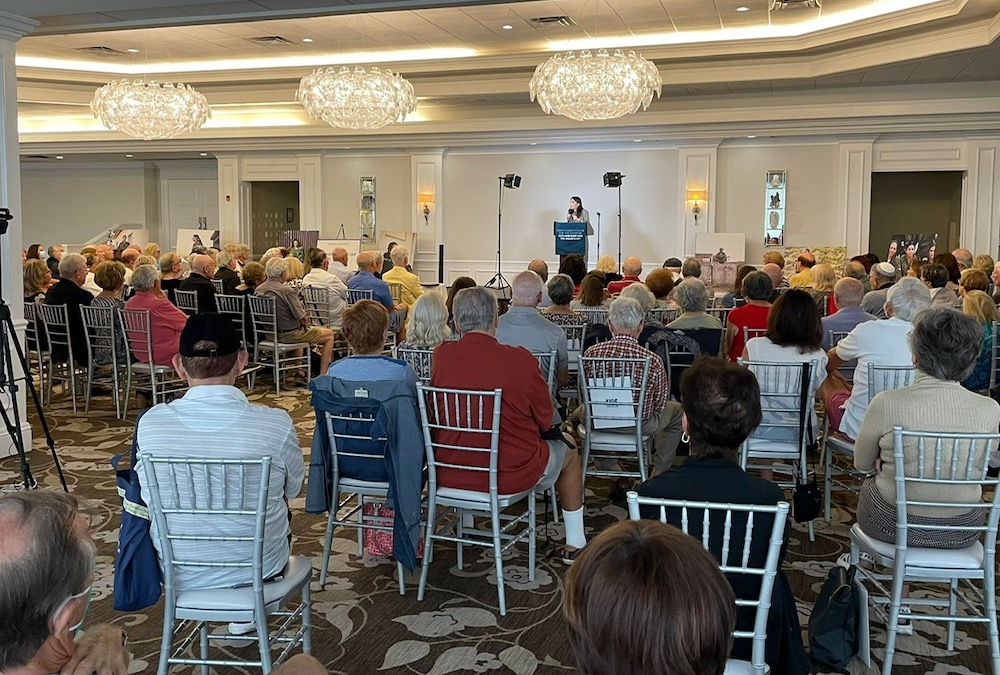 Tal Heinrich at Fountain Country Club in Lake Forth, April 3, 2022 (Photo: ALL ISRAEL NEWS)
The most concerning lesson that Iran has learned from the war in Ukraine is that they should never give up their nuclear aspirations, said Heinrich. "The Iranian regime looks at what happened to Ukraine that dismantled its nuclear arsenal in 1994 and what happened to Qaddafi in Libya."
When asked by someone in the crowd, why is the Israeli government not speaking out loud against the pending nuclear deal, Heinrich mentioned a few reasons. "The Bennett government in Israel has promised the White House a policy of no surprises and quiet diplomacy," she said. 
She quoted Prime Minster Naftali Bennett, who reportedly told his Cabinet ministers last week he has no intention to create a public rift with Washington, since he sees no real chance to succeed and influence the process.
"We pick our battles with the Americans; there's no reason for an international campaign against the nuclear deal – because it will be signed," Bennett said.
Heinrich surprised some people in the crowd when she mentioned that among the members of the current Israeli government, there were some who supported the Obama-negotiated nuclear deal in 2015. This, she said, also complicates Israel's ability to express opposition to the talks in Vienna. 
Another potential reason behind Israel's relative silence on Iran, she says, "was the hope that refraining from public criticism of U.S. negotiators will be beneficial to keeping Israel informed on what is being discussed around the tables in Vienna." 
Benjamin Netanyahu, former Israeli prime minister and current head of the opposition, believes that silence is the wrong approach – even if a bad nuclear deal is inevitable at this point. 
"In a recent interview with Channel 14 News, Netanyahu implied that the Bennett's government is trying to appear 'more Catholic than the Pope,'" Heinrich said. "What he meant is that if the Israeli government is not speaking out loud against a nuclear deal with Iran, then how could they expect U.S. members of Congress to speak out against it? The government's silence is making it harder for Israel's supporters in the U.S. to make the case against the deal."
"We should not forget that Netanyahu's outspoken criticism of the JCPOA - before, during and after it was signed - also laid out the strong foundation for the Abraham Accords," Heinrich concluded.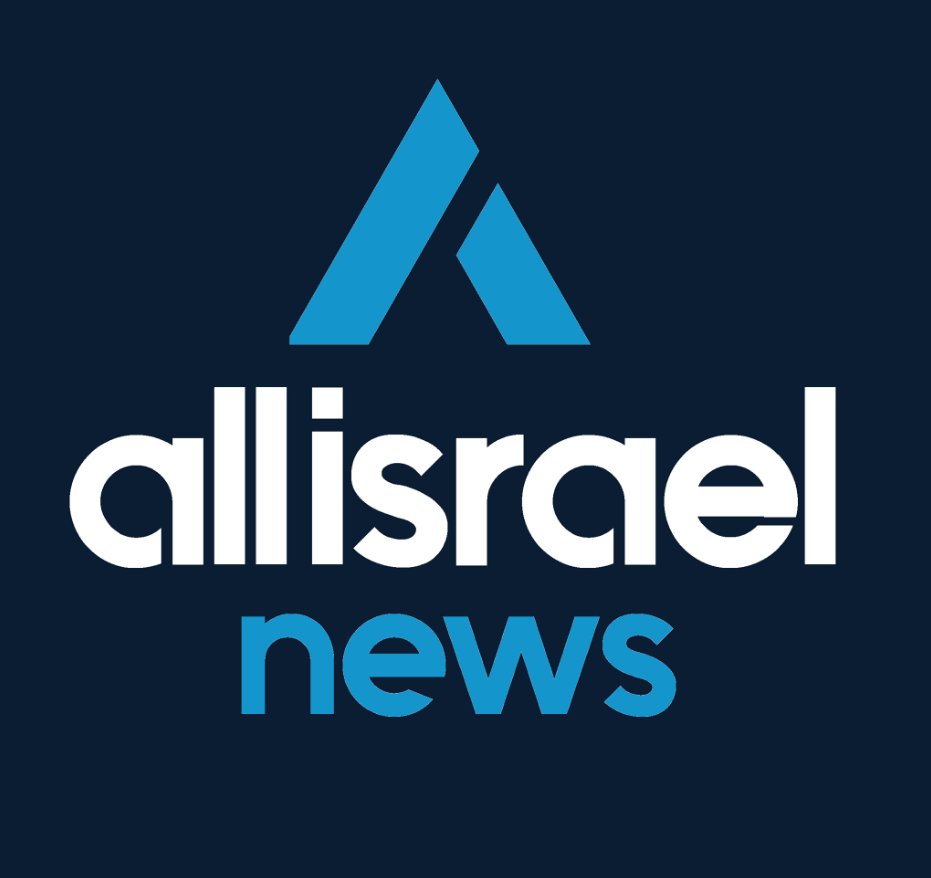 The All Israel News Staff is a team of journalists in Israel.
A message from All Israel News
Help us educate Christians on a daily basis about what is happening in Israel & the Middle East and why it matters.
For as little as $5, you can support ALL ISRAEL NEWS, a non-profit media organization that is supported by readers like you.
Donate to ALL ISRAEL NEWS
Current Top Stories
Comments