How the far-right Itamar Ben Gvir became the star of the 2022 Israeli election
Should the firebrand politician get into the government, Israel risks "huge embarrassment"
Itamar Ben Gvir, leader of Otzma Yehudit party, tours at the Mahane Yehuda market in Jerusalem, July 22, 2022. (Photo: Yonatan Sindel/Flash90)
Israelis are about to go to the polls for the fifth time in three and a half years, with surveys showing there will be little difference between the results of this election and the ones before it. With one exception: Itamar Ben Gvir. 
The Religious Zionism Party, which has seven seats in the current parliament and whose list includes the far-right Otzma Yehudit (Jewish Power) and Noam parties, is expected to nab as many as 14 slots. This would make it the third largest party in the Knesset.
While the list is led by Bezalel Smotrich, the increased votes are mostly focused on the list's No. 2: Otzma Yehudit head Ben Gvir. Just two years ago, he was shunned as a pariah. 
Ben Gvir rose to prominence as a leading supporter of Rabbi Meir Kahane, who served in the Knesset from 1984-1988 until his Kach party was banned for anti-Arab racism. Until three years ago, he had a photograph of Dr. Baruch Goldstein – the Jewish doctor who massacred 29 Muslims praying in the Cave of the Patriarch in Hebron in 1994 before being beaten to death – hanging on a wall in his home.
In 1995, only weeks before the assassination of left-wing prime minister Yitzhak Rabin, then 18-year-old Ben Gvir appeared on Israeli TV waving a Cadillac emblem stolen from Rabin's car.
"We got his car and we'll get him too," the young Ben Gvir chanted. 
Ben Gvir's views were considered so extreme that the Israel Defense Forces refused to enlist him.
"The army was too concerned to give this guy a weapon then and I believe this would still be the case today," Dr. Emmanuel Navon, a professor at Tel Aviv University, told ALL ISRAEL NEWS.  
He even called to expel all Arabs from the Jewish state – 20% of the population.
So, how did Ben Gvir become the star of the 2022 election?
1 - TERROR
Ben Gvir's rise is the direct result of Israelis feeling unsafe – from the May 2021 war during which Hamas fired more than 4,340 rockets as far as Tel Aviv, to the recent spate of terror attacks. In the spring, Israelis were attacked in Bnei Brak, Beersheva, Hadera and Tel Aviv. More recently, an 18-year-old Israeli soldier was killed while manning a Jerusalem checkpoint and an ultra-Orthodox man was stabbed and left in critical condition while walking on Shabbat. 
Many of these attacks were carried out by or with the support of Arab citizens of Israel.
Ben Gvir went to every attack site and made his presence felt.
"In a time of social media, images of Ben Gvir going to these sites and screaming out loud against the terrorists increased his popularity. Even though he has no operative experience or plan to fight terrorism," Navon said, with rising terror, Israelis are drawn to his message that the country has to be tougher.
2 - TRAUMA
The Israeli right-wing feels it was misled by former Prime Minister Naftali Bennett, Interior Minister Ayelet Shaked, Justice Minister Gideon Sa'ar and their colleagues. Ben Gvir is seen as the least likely to betray these voters again. 
In addition, he is capturing the extreme right voters of the Likud party, whose leader, former Prime Minister Benjamin Netanyahu, has also zigzagged on his policies. 
Netanyahu denied courting the Islamist Ra'am party to be part of his coalition after the March 2021 election. Then, this week, Israel's Kan News leaked a tape of Smotrich calling Netanyahu "liar and son of liars" and saying that the former prime minister was "desperate" to strike a deal with Ra'am leader Mansour Abbas.
The recording was confirmed on Monday at The Jerusalem Post Leaders' Summit, when Shaked said that Netanyahu had asked her own party to try to convince Smotrich to form a coalition with Ra'am.
Over the past two decades, Netanyahu relinquished parts of Hebron and then announced plans to annex the Jordan Valley, though this never came to fruition. He slammed the idea of a Palestinian state one year and then delivered a speech in which he stated it was the only solution for peace in the region.
He spat extreme rhetoric in the Knesset as head of the opposition. Now, he has tempered his talk, aiming to capture center-left voters.
"While other candidates are running away from their ideology, Ben Gvir has a clear, decisive agenda," political analyst Aviv Bushinsky told ALL ISRAEL NEWS. "People like to adhere to something concrete."
3 - THE ULTRA-ORTHODOX
Ben Gvir is also attracting support from ultra-Orthodox voters, whose rabbinic leaders known as the "gedolei hador" or "greats of the generation" have passed away over the last two years and not been replaced by individuals who demand the same level of loyalty. 
With ultra-Orthodox voters no longer feeling they are required to vote for the party that their rabbi told them to, some of them are turning to Otzma Yehudit.
4 - SOLDIERS
Finally, Ben Gvir has gained steam among the younger generation, who "are attracted to his style, his rants against terrorism, his way of speaking," Navon told AIN. 
He said that this is because "the young are always attracted by politicians who say simple things without actually backing up their statements with actual solutions."
But Bushinsky said Ben Gvir's support is largely coming from IDF soldiers, who feel that the establishment has abandoned them in the field.
"Since Elor Azaria was convicted, they feel unprotected," Bushinsky said. "They fear that if they make a mistake they might fall into the same trap."
Azaria was convicted in 2017 of shooting and killing Abdel Fattah al-Sharif in Hebron on March 24, 2016 when he was prostrated on the ground, having already been shot by Israeli soldiers. Azaria became known as the "Hebron shooter."
Ben Gvir advocates for allowing soldiers to shoot stone-throwers. A lawyer by profession, he has defended soldiers who were accused of wrongdoing – sometimes for free. He is also well-known for defending extremist settlers, including two of the teens involved in the Duma arson attack that killed three members of the Dawabsheh family.
Ben Gvir also represented a man indicted for setting fire to the Church of the Loaves and Fishes. 
TEMPERED OR JUST MORE MEDIA SAVVY?
Arguably, it was the left-wing media that built up Ben Gvir over the past two years. According to the Ifat research firm, he was the third most interviewed politician in the last year, only behind Netanyahu and Bennett.
However, he has also been heavily focused on building himself. 
He claims to have moderated his more extreme views. For example, removing the photo of Goldstein from his wall. He now advocates only for the expulsion from Israel of convicted Arab terrorists and their families – as opposed to all Arabs.
Former left-wing prime ministers, including Rabin and Shimon Peres, also backed a policy of expelling convicted terrorists. Recently, the interior minister announced she would push a policy of forcibly relocating the families of Palestinian terrorists from their homes to other areas of the West Bank.
Speaking Monday at the Leaders' Summit, Ben Gvir claimed that the media embraced Abbas who only six months before, vying for a slot in Bennett's change government, "hugged terrorists and child killers" while the media judges him for acts he performed when he was a teenager. 
He said, "I do not hate Arabs, I love Jews" and that there is a gap between Kahane's vision and his own. "My name is Itamar Ben Gvir. Judge me for who I am," he said.
Navon said he does not believe that Ben Gvir has changed. Rather, he has just learned to be savvier.
"He is definitely a Kahanist. His official statements on Arabs, minorities, state and religion have not changed," Navon told AIN. "Now he says he just wants to expel 'those who don't pledge allegiance to the state.' That is a statement open for interpretation."
'A HUGE EMBARRASSMENT'
While the polls show a big win for Ben Gvir, analysts understand that the polls can shift at any time, and there are no winners until all the votes are cast and counted. 
If Smotrich and Ben Gvir do get seats in the double digits, and Netanyahu around the expected 30 seats, it is likely the former prime minister will tap the Religious Zionism list to help him form a government. This, according to Hebrew University Professor Gideon Rahat, could put Israel's legitimacy at risk. 
"People who demonize Israel don't need Ben Gvir," Rahat told AIN. 
He said a government with Ben Gvir could harm support by both moderate right and moderate left, including U.S. Democrats. Two pro-Israel Democratic Congressmen have already warned Israel against allowing Ben Gvir to be a part of any future government. 
"It will complicate Israel's status in the world," Rahat said.
"I think it would be a huge embarrassment," Navon added. 
But other analysts have cautioned that it is best to keep the situation in proportion. They have said that as a minister in the coalition's second-largest party, Ben Gvir would not have the significant influence on the state that media outlets have predicted he could.
Ben Gvir claimed at Monday's conference that if he entered the government "so many of my dreams for the State of Israel could come true."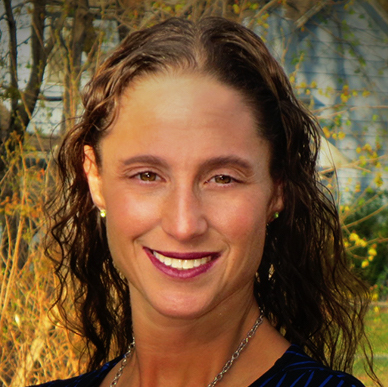 Maayan Hoffman is a veteran American-Israeli journalist and strategic communications consultant. She is Deputy CEO - Strategy & Innovation for the Jerusalem Post, where she also served as news editor, head of strategy and senior health analyst.
Popular Articles
A message from All Israel News
Help us educate Christians on a daily basis about what is happening in Israel & the Middle East and why it matters.
For as little as $5, you can support ALL ISRAEL NEWS, a non-profit media organization that is supported by readers like you.
Donate to ALL ISRAEL NEWS
Latest Stories
Comments