Hostage situation at Texas synagogue casts light on rising anti-Semitism in the United States
Israeli leaders express concerns over "stark" reminder, urge American leaders to combat anti-Jewish, anti-Israel sentiments
Alarm bells were sounded on rising anti-Semitism in the United States when news emerged that a man – who claimed to be armed and had explosives ready to be triggered – broke into a Shabbat morning service and held four people hostage.
Though the hostage situation that unfolded at a Texas synagogue on Saturday ended with no fatalities, except for the perpetrator, Israeli leaders are viewing the situation with grave concern amid rising cases of anti-Semitism in the U.S. and over its connection to anti-Israel sentiment as well.
"This event is a stark reminder that the dark forces of anti-Semitism still exist. We must and we will fight it," Prime Minister Naftali Bennett said at Sunday's Cabinet meeting.
Bennett took it a step further saying that the U.S. "in recent years has been dealing with surging anti-Semitism and a sense of a lack of basic security."
"These are moments of mutual responsibility and we are one family with our Jewish brothers and sisters around the world, just as they stand with us in difficult times," Bennett said.
Gilad Erdan, Israel's ambassador to the United Nations, urged American leaders to take a stand against anti-Semitism.
"This horrific incident reminds us that U.S. leaders must act today. Disaster awaits if serious action is not taken against anti-Semitism," Erdan said in a statement.
Foreign Minister Yair Lapid echoed these statements.
"This terrible incident is another example of the continuing danger posed by anti-Semitism. Jews must be able to worship without fear. Jewish communities around the world are our family, and we stand together in the fight against anti-Semitism," he said on Twitter.
Michael Herzog, Israeli ambassador to the U.S., said on Twitter that the "horrific incident is a reminder that the threat of anti-Semitism is ever present. Jews should not be afraid to pray in their synagogues."
The story dominated headlines in the Israeli media beginning late Saturday night and all day on Sunday.
The synagogue is located in Colleyville, Texas – a Dallas-Fort Worth suburb.
While the hostage taker has not been identified, he claimed to be the brother of a Pakistani woman who is in a Fort Worth prison serving an 86-year sentence since 2010 after being convicted of trying to kill U.S. Army soldiers in Afghanistan. 
A lawyer for the woman, Aafia Siddiqui, said the man was not Siddiqui's brother and condemned his actions. 
WHO IS AAFIA SIDDIQUI?
Siddiqui was accused of having handwritten notes about the construction of "dirty bombs" and a list of U.S. targets for a "mass casualty attack" and was detained for questioning by American authorities in Afghanistan. During that interrogation, she grabbed the M-4 rifle of a U.S. Army officer and opened fire at the soldiers in the room.
Siddiqui, who is a neuroscientist, blamed Israel for her subsequent arrest and conviction.
Prior to her alleged work with al-Qaeda, Siddiqui studied at Brandeis University, which is largely populated by Jews, and the Massachusetts Institute of Technology. At her trial, she told the judge she didn't want Jews in the jury "if they have a Zionist or Israeli background." 
"I have a feeling everyone here is them, subject to genetic testing," she said.
After her conviction, she said, "This is a verdict coming from Israel and not from America. That's where the anger belongs."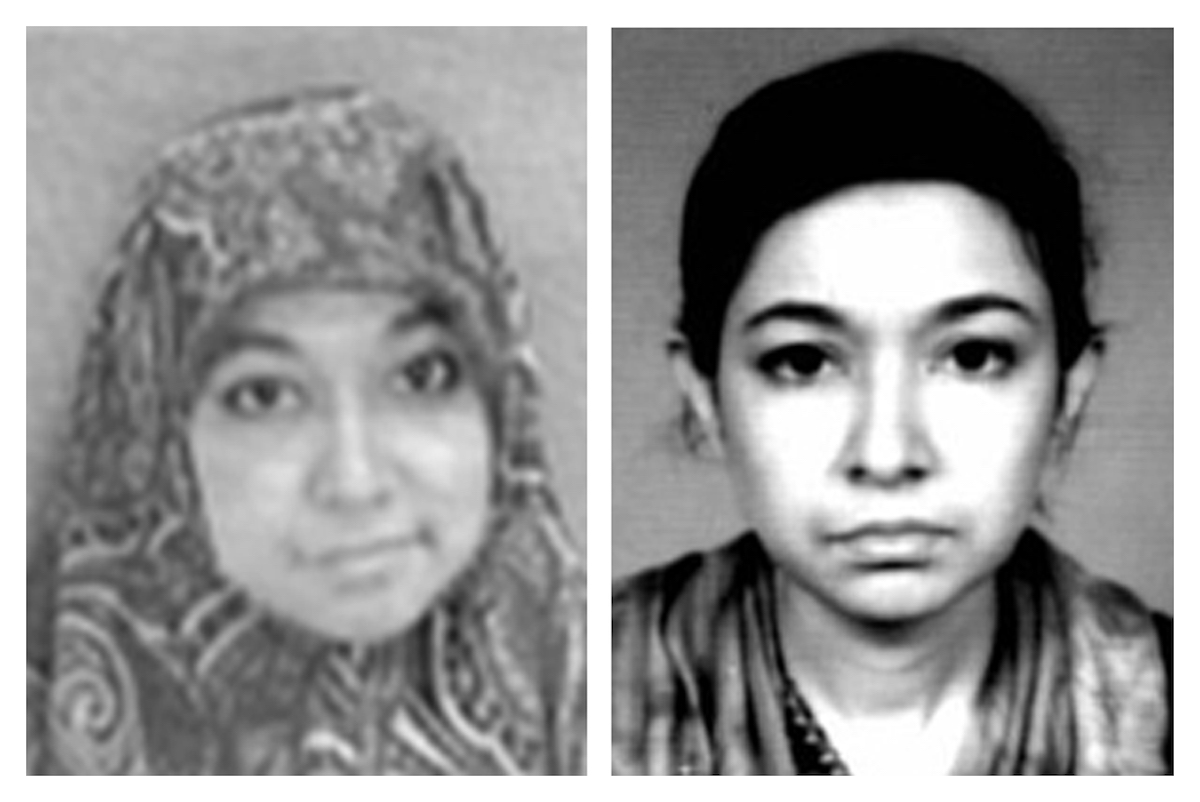 Aafia Siddiqui shown in an FBI combo photo released on May 26, 2004. (Photo: REUTERS/FBI/Handout via Reuters)
CONCERNS OF RISING ANTI-SEMITISM IN THE U.S.
Exacerbating the sense of anti-Semitism and eroding safety for American Jews, the BBC ran a headline, which another report said was based on a tweet from The Associated Press: "Texas synagogue hostage stand-off not related to Jewish community - FBI."
This was despite the incident having taken place at a synagogue – on Shabbat and during a religious service – which was being live-streamed on Facebook. According to the Associated Press, FBI Special Agent in Charge Matt DeSarno said the hostage taker was focused on an issue that was indirectly connected to the Jewish community.
This attack follows a month after two Jews in New York were attacked for wearing an Israel Defense Forces sweatshirt. Jewish Americans have felt increasingly unsafe in the United States.
Attacks on Jews in America escalated last year during the 11-day Israel-Hamas conflict and continued long after the fighting stopped, including the stabbing of a Boston rabbi, bullets fired through synagogue windows and the vandalization of dozens of Jewish institutions.
In October, a report by the American Jewish Committee showed that almost one-quarter of American Jews had experienced anti-Semitism in the past year. The AJC characterized it as a "severe problem" that should concern all Americans.
"Now is the time for American society to stand up and say 'enough is enough.' American Jews see anti-Semitism on the far right and the far left, among extremists acting in the name of Islam, and elsewhere throughout America," AJC CEO, David Harris, said in a statement at the time.
Author and Jerusalem Post columnist, Bruce Portnoy, wrote that "hate speech and violence leveled against Jews" – which many times goes unaddressed – is responsible for an increasingly dangerous situation.
"The risks are real and the future of the Jewish people, I fear, may be in the early stages of jeopardy; especially in light of Biden abandoning the citizens of Afghanistan to the Taliban," he wrote.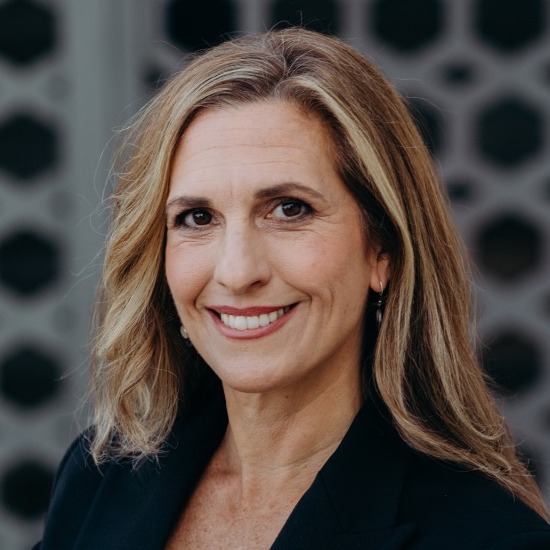 Nicole Jansezian was the news editor and senior correspondent for ALL ISRAEL NEWS.
Popular Articles
A message from All Israel News
Help us educate Christians on a daily basis about what is happening in Israel & the Middle East and why it matters.
For as little as $5, you can support ALL ISRAEL NEWS, a non-profit media organization that is supported by readers like you.
Donate to ALL ISRAEL NEWS
Latest Stories
Comments