Protesters denounce anti-Semitism in New York amid uptick in attacks on the city's Jews in 2021
New York City Council member Inna Vernikov: "This is what we ran from, this is why our families brought us to America"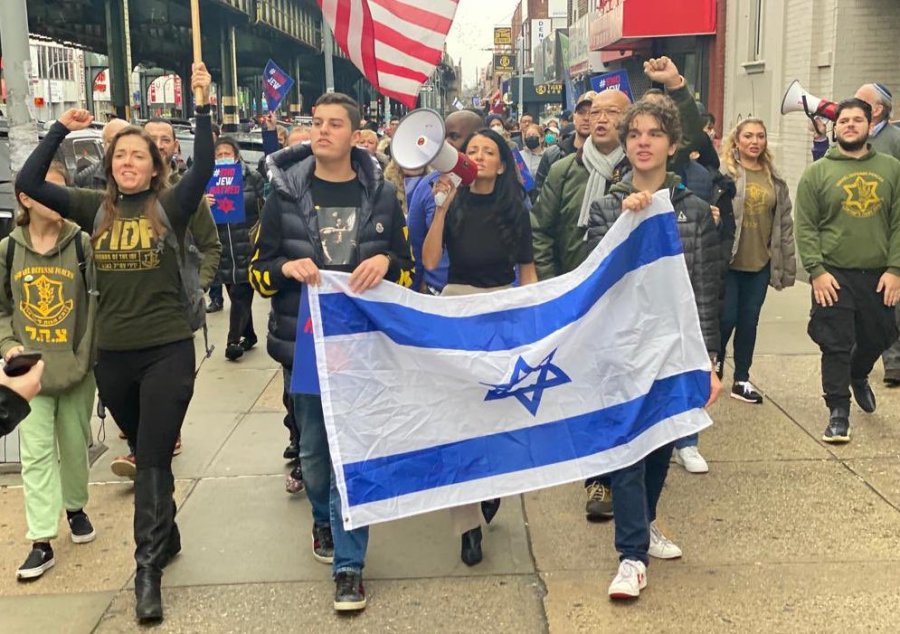 New York City Councilwoman Inna Vernikov leads a demonstration against anti-Semitism in Brooklyn, New York, Jan. 2, 2022 (Photo: Inna Vernikov/Twitter)
Some 100 protesters denounced anti-Semitism at a rally in New York City on Sunday afternoon following a recent assault on two Jewish men in Bay Ridge, Brooklyn – one of whom was wearing an Israel Defense Forces hoodie.
Hours after the rally, another Jewish man was attacked in nearby Williamsburg contributing to a rise in anti-Semitic acts across the city.
On Dec. 26, Blake Zavadsky, who was wearing the IDF sweatshirt, and his friend Ilan Kaganovich, both 21, were called "dirty Jews" and Zavadsky was punched in the face.
Zavadsky said the attacker made a direct connection between the sweatshirt and his Jewish background. He "didn't like it, told me I had five seconds to take it off and then he called us dirty Jews and punched me in the face twice," Zavadsky said.
The New York Police Department Hate Crimes Task Force is searching for the suspects. 
"On 12/26/21, at approx. 10:45 AM, a male, 21, was waiting for a store to open when an individual made anti-Jewish statements and punched him in his face multiple times before fleeing on foot on 86th St towards 4th Ave in Brooklyn," the NYPD posted on Twitter.
On Sunday night, yet another incident was reported when a 26-year-old ultra-Orthodox man was also attacked and hit in the head with a baton.
New York City Council member Inna Vernikov, the 37-year-old Republican representing the Bay Ridge neighborhood, and former State Assemblyman Dov Hikind – both of whom are Jewish – led Sunday's rally. 
"This is exactly what we experienced back in the former Soviet Union, the very same place that we escaped," said Ukraine-born Vernikov. "'Just take off your Jewish star and we'll let you work at that factory, just change your last name and we'll admit you into that university.'"
She stressed that a major reason that many European Jews emigrated to America was so their children would not have to face anti-Semitism, which was rife in the former Soviet Union. 
"This is what we ran from, this is why our families brought us to America and this is exactly what we're seeing happening in this country again," Vernikov said. 
Jewish-American singer David Draiman expressed his solidarity with Zavadsky and Kaganovich in an Instagram with the message, "We will not be intimidated."
Draiman told The Jerusalem Post that attacks on Jews have become all too common in America. 
"Jews are being attacked on the streets of the major cities of the United States on a regular basis right now, but it almost seems like a near-daily occurrence in New York," Draiman lamented. 
Draiman also expressed his support for the IDF, in which both his father and grandfather served. 
"They helped keep Am Yisrael safe, as the IDF does to this day. They keep the thousands of direct and indirect relatives I have in Eretz Yisrael (the land of Israel) safe and risk their lives to do so every day," he said. 
In the first three quarters of 2021, the NYPD recorded 144 anti-Semitic incidents – up from 93 incidents recorded in the first three quarters of 2020.
With approximately 1.5 million Jews – constituting roughly 10% of the city's population – the New York metropolitan area has the largest concentration of Jews outside the Jewish state. Like its large Italian and Irish communities, New York Jews have played a prominent role in the cultural, political and economic development of the city to the benefit of all New Yorkers. 
The large majority of U.S. Jews are descendants of East European immigrants who moved to the United States from the late 19th century until the collapse of the Soviet Union in the early 1990s. Many former Soviet Jewish immigrants in America have close relatives living in Israel and, therefore, a strong personal connection to the Jewish state.
Despite the traumatic experience, Zavadsky said he remains proud of his Jewish identity and support of Israel. 
"I am still going to wear this sweatshirt. We should be able to wear whatever we want and believe in whatever we believe in. I am proud of who I am... I'm still in shock," Zavadsky added, still sporting a black eye three days later. "My parents left the Soviet Union when they were seven or eight because of this kind of thing. My grandparents brought them to the U.S. for a better life. It's 2021, soon to be 2022, how can this still be happening? What kind of world do we live in?"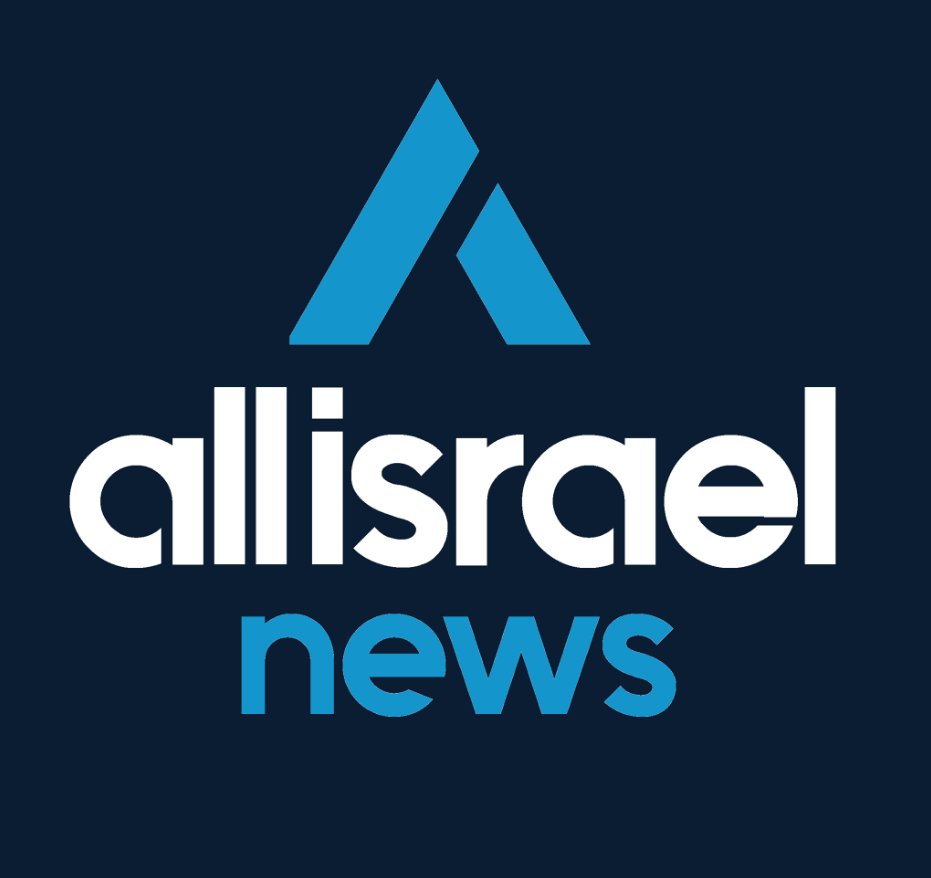 The All Israel News Staff is a team of journalists in Israel.
A message from All Israel News
Help us educate Christians on a daily basis about what is happening in Israel & the Middle East and why it matters.
For as little as $5, you can support ALL ISRAEL NEWS, a non-profit media organization that is supported by readers like you.
Donate to ALL ISRAEL NEWS
Current Top Stories
Comments