Thousands gather in DC to rally against anti-Semitism
Event draws Republicans, Democrats, Jews and other supporters to condemn rise in attacks against Jews – but Israel focus scares off left-wing Jewish groups
Rally in DC against anti-Semitism, July 11, 2021 (Photo: ADL/Twitter)
More than 3,000 people from across the United States gathered at the Capitol Building in Washington D.C. on Sunday to rally against a marked increase in anti-Semitic violence since the 11-day military conflict between Israel and Gaza in May.
The list of speakers, along with TV host Meghan McCain and Israeli actress Noa Tishby, included a representative from the Biden administration who addressed the gathering called, "No Fear: A Rally in Solidarity With The Jewish People."
"As President Biden so often says, 'silence is complicity,'" Deputy Assistant to President Joe Biden, Erika Moritsugu, said. "Each and every one of you attending this rally today in person or virtually understands that shared responsibility to come together, speak out, and fight the evil of anti-Semitism. The Biden-Harris administration stands with you and the Jewish community."
Elisha Wiesel, son of Nobel Laureate Elie Wiesel, praised Biden for sending a representative.
"I think the president and the White House deserve our appreciation," he said.
Wiesel noted that the rally drew Jews and supporters from all political and religious backgrounds.
"This coalition will not be silenced whether Jews are facing violence in Los Angeles, or Brooklyn, or Paris or Tel Aviv. It won't be silent whether Jews are being attacked in our synagogues, on our streets, on our campuses, or on the floor of the House of Representatives," he said.
Rabbi Shlomo Noginski, who recently survived a stabbing in Boston, was one of several survivors of anti-Semitic attacks who spoke at the event.
Boston Rabbi Noginsky stabbed last week outside a Chabad summer camp tells the #NoFearRally that the best answer to #Antisemitism is to give children a Jewish education pic.twitter.com/gYWs4WISka

— (((Ron Kampeas))) (@kampeas) July 11, 2021
"Last week my body was injured, and I still need a lot of medication and treatment, but my soul and my spirit are strong," Noginski said. "We will defend ourselves, we will fight anti-Semitism, we will emerge with our heads held high…but our true answer is that we will love one another through expressions and acts of consideration and kindness."
"For every one of the eight stabs that the terrorist managed to penetrate into my body, we will ordain a new rabbi to serve hundreds…he wanted to kill one rabbi, we will make sure to [add] eight more."
However, several left-wing Jewish organizations steered clear of the event mainly due to the messaging on Israel. The website for the rally said: "We welcome all Zionist, Jewish organizations, and allies. If you believe we have a right to exist in peace and security as a Jewish people both here in the United States and in Israel, then you belong with us."
Hadar Susskind, head of Americans for Peace Now, said his group would not participate.
"This rally looks like it will conflate criticism of the occupation and criticism of Israeli actions with anti-Zionism, and will say anti-Zionism is anti-Semitic, and we want no part of that," Susskind said.
But several non-Jews joined the rally including McCain, the daughter of the late Sen. John McCain. She said that condemnation of anti-Semitism must transcend party politics.
"We will not let [anti-Semitism] happen here in the United States of America," she said. "We cannot be quiet, we cannot be silent, and first and foremost above all else, we cannot be scared. I'm here to tell all of you, you're not alone… I'm not Jewish, but I can see how scary it is."
Arizona State Representative Alma Hernandez, who is a Democrat and an unabashed Zionist, declared that it's time to "call out hate and bigotry regardless of what side of the aisle it is on because this is not an issue of one party… it happens on both and we have to call it out when we see it."
"For far too long our people have been terrified to speak out against anti-Semitic hate," she said. "In our community anti-Semitism goes underreported – and enough is enough."
📣For those who missed my speech, here y'all go! Thanks for the love and support; now it's time for a nap talk soon that heat got me✡️✊🏽🇮🇱 #NoFearRally #stopantisemitism pic.twitter.com/ZCQyH5K6yT

— (((Rep.Alma Hernandez))) (@almaforarizona) July 11, 2021
Attacks on Jews escalated during the Israel-Hamas conflict as tensions in some American hotspots matched the tension seen throughout Israel and Palestinian areas. But they've also continued long after the fighting stopped. In addition to the stabbing attack on a Boston rabbi, bullets were fired through synagogue windows and dozens of Jewish institutions have been vandalized including Holocaust museums, Chabad houses, and schools.
"None of us should need to be at a rally against anti-Semitism in 2021," said Ron Halber, executive director of the Jewish Community Relations Council of Greater Washington. "But we do need to be here. Because we must again respond to vile rhetoric, physical attacks and symbols of hatred against our people."
with @markdtooley and fellow Christians from @passagesisrael in dc at the #nofearrally pic.twitter.com/0PGdaSKKTU

— Kennedy Lee (@kennjlee) July 11, 2021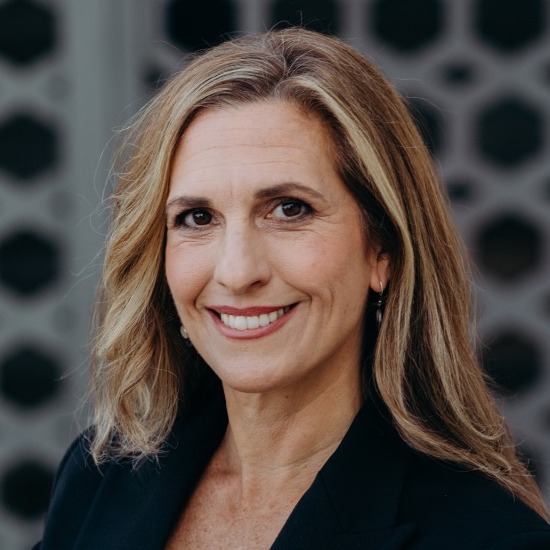 Nicole Jansezian was the news editor and senior correspondent for ALL ISRAEL NEWS.
Popular Articles
A message from All Israel News
Help us educate Christians on a daily basis about what is happening in Israel & the Middle East and why it matters.
For as little as $5, you can support ALL ISRAEL NEWS, a non-profit media organization that is supported by readers like you.
Donate to ALL ISRAEL NEWS
Latest Stories