Get vaxxed or get removed: New rules allow heads of public agencies to demand 'green passports' or testing of workers
Also, new mutations, no masks, all kids back in school and 18 million more vaccines – what happened last week in the Vacci-Nation
An Israeli medical worker prepares a COVID-19 vaccine injection at the Ziv Medical Center in the northern Israeli city of Tzfat on December 21, 2020. (Photo: David Cohen/Flash90)
The masks came off and the kids went back to school on Sunday – some for the first time in over a year.
That was the good news.
The bad news is that a new mutation has wormed its way into Israel. And a commission ruled on Sunday that public servants can be fired for refusing a vaccine or regular COVID testing.
In other developments, there could be 18 million more injections headed Israel's way soon.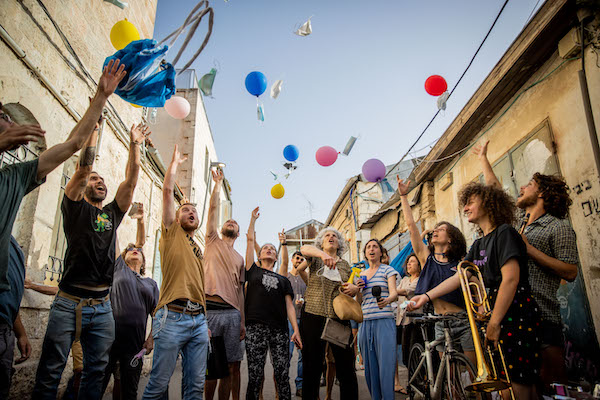 Israelis throwing face masks as they celebrate after the Ministry of Health canceled the mandatory wearing of face masks in the open air, in Jerusalem, April 18, 2021. (Photo: Yonatan Sindel/Flash90)
Here's the rest of the news you may have missed last week from the Vacci-Nation:
Non-mandatory Mandates
Public servants can be transferred or demoted if they refuse a vaccine or regular virus testing because they may endanger the public, according to a report in Ynet. Some reports said employees can be fired, but ALL ISRAEL NEWS has been unable to confirm that.
The Times of Israel reported, based on a Ynet article, that new Civil Service rules empower ministry directors to decide whether to make a "Green Passport" or COVID testing mandatory in order for employees to maintain their jobs. 
The article said: "Authorities will also be permitted to reassign workers who refuse to comply or send them to work from home. However, those working from home will not fill standby positions or quick response roles, nor will they receive benefits for working overtime, among other ramifications, Ynet reported."
The Civil Service Commission, in coordination with the Health Ministry, said in a statement that the new rules are aimed at "preventing morbidity and reducing its damage, ensuring the continued operation of government ministries."
Israeli leaders have said they would not make the COVID vaccine mandatory, but would make it uncomfortable for those who declined the injection.
The Masked Mandate & Back to School, part 3
It was a momentous day in Israel as, for the first time in 13 months, the outdoor mask mandate was dropped and all Israeli children were able to go back to school.
For more than one year, Israelis were more or less required to mask up from the time they left their homes until they returned, except during sports. Masks are still required at indoor public places including schools, supermarkets and malls. 
Now with high vaccination levels, low infection rates and plummeting numbers in active COVID cases, health officials felt comfortable easing up on the masking.
Also Sunday, the entire education system returned to full operation – another first-time-in-over-a-year milestone for Israel.
"All educational institutions in the State of Israel will return to full operation, from kindergarten to twelfth grade, without any division of students into capsules and without restriction on the movements of students between classes," the government announced in a news release. 
A New Mutation
Health officials announced that a potentially "very dangerous" variant of the coronavirus – the Indian mutation – has arrived in Israel after seven cases were detected on Friday among Israelis returning to the country, the Health Ministry said.
"I don't want anyone to panic," said Prof. Noam Shomron, but at some point, he explained a variant can overcome the vaccine. "We have to check and make sure our vaccines can stand up to the Indian mutation or any other mutation."
Meanwhile coronavirus czar Prof. Nachman Ash told Channel 12 that Israel has not reached herd immunity despite its impressive vaccination campaign.
"There is a possibility that the Indian coronavirus mutation is resistant to the coronavirus vaccine," he said.
To vax or not to vax the children?
Last week we reported about a letter signed by 93 doctors from across Israel who urged caution and patience in vaccinating children ages 12 to 15 against COVID.
Well, the ink on their letter was still wet when an opposing letter was released days later.
The Israel Pediatric Association and the Israeli Society for Pediatric Infectious Diseases argue in favor of vaccinating for children between the ages of 12 and 15, saying that the Pfizer vaccine has been found to be 100% effective in preventing disease among youth. It also has an "excellent safety profile both in clinical studies and in large-scale distribution in Israel."
Seven children died of the coronavirus in Israel and some who recovered developed ailments similar to Kawasaki disease or other symptoms that affect their breathing and energy levels.
The first group warned of unknown long-term side effects since the new mRNA technology used in the Pfizer injection was brought to market for emergency use just a few months after production began. 
Pfizer is expected to get emergency use authorization from the FDA in May for this age group and Israel has said it could start vaccinating children immediately after.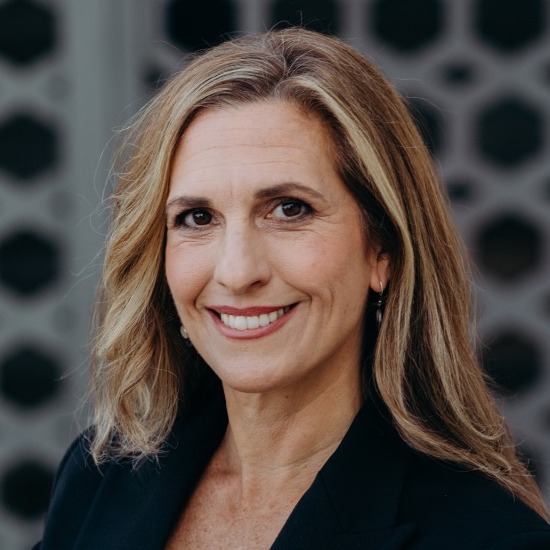 Nicole Jansezian was the news editor and senior correspondent for ALL ISRAEL NEWS.
Popular Articles
A message from All Israel News
Help us educate Christians on a daily basis about what is happening in Israel & the Middle East and why it matters.
For as little as $5, you can support ALL ISRAEL NEWS, a non-profit media organization that is supported by readers like you.
Donate to ALL ISRAEL NEWS
Latest Stories
Comments