Israeli officials and Pfizer are pushing a risky 'shot in the dark' by vaccinating Israeli teens
When over 5.2 million out of 6.5 million adults in Israel are vaccinated and need not fear quarantine, while children hardly acquire the disease – why the rush? Why would we run to include our young children in this experiment?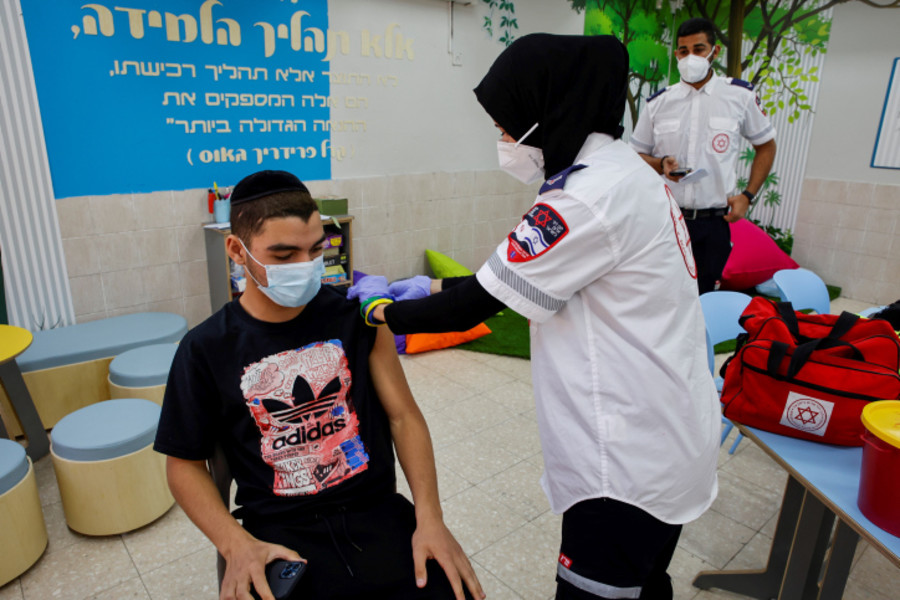 Israeli students receive Covid-19 vaccine injection, at Amal high school in the southern Israeli city of Beer Sheva, March 17, 2021. Photo by Flash90
Israel's Prime Minister Benjamin Netanyahu addressed his political rivals on March 31 in a live televised speech during prime time and called upon them to join him and form a stable government.
"After three unsuccessful election rounds, the people have given the right-winged parties a clear victory with 65 seats," he said counting in the support of Naftali Bennett and Gideon Sa'ar. "This allows us to establish a stable right-wing government and to do so at once. The challenges ahead of us oblige us to do so, and these are – boosting the economy, stopping the Iranian nuclear program, strengthening the settlement, sign more peace deals, and to bring vaccines to our children lest we return to the suffocating lockdowns." (emphasis added)
Netanyahu's statement is more than political in this case as it uncovers the government's intentions as far as the vaccination program is concerned. Since last month officials have been harmonically saying that herd immunity will be achieved only after the children in Israel are also vaccinated.
It is interesting that Netanyahu made this statement on the same day that Albert Bourla, Pfizer's CEO, announced that his company's vaccine was found to be 100% effective and safe for children ages 12 to 15. 
Since the beginning of the pandemic last year, 6,209 Israeli people passed away (as of April 1) – less than 0.1% of them children under the age of 19.
Less than 0.8% of the "severely ill" patients were under the age of 9, and less than 0.5% in this age group were ventilated.
There is no available data on the Ministry of Health's website on the percentage of the severely ill patients and of those on ventilators among the 10- to 19-year-old age group, probably because there were none (the only missing age groups in these categories, whereas in other categories this age group does appear). 
Out of the total number of positive cases since the beginning of the pandemic, 14.6% of the cases were of children under the age of 9, and 22.3% were under the age of 19. The vast majority of the cases, as we saw, were very mild or asymptomatic.  
As all data across the globe show, children are not at risk from the COVID-19 virus, and many doctors and scientists agree that children's God-given immune system is more than capable of dealing with this virus, hence there is really no need, nor urgency, to inoculate children with an experimental gene therapy.
What's more, although most adults in Israel willingly received this treatment, they did so without receiving accurate information. Nevertheless, adults are eligible by law, to decide for themselves. However, when our children's health is at hand, it is time to speak about the elephant in the room.
So, let us talk a little about the so-called COVID vaccines. A vaccine, by definition, has to provide the recipient with immunity to a certain pathogen and prevent the infection itself. The current new vaccines provide none of these as vaccinated people can still acquire the disease and infect others. Their only advantage is perhaps a milder disease. 
Also, the Pfizer vaccine has not been authorized by the FDA and will not be authorized before 2023. It has only been given "emergency use authorization," based on a two-month clinical trial on 40,000 adult patients (20,000 of whom received the actual drug while the others got the placebo). The current clinical trials on children ages 12 to 15 lasted less than two months and were conducted on fewer than 2,500 children.
Only 1,131 received the vaccine whereas 1,129 received the placebo. Pfizer reported 100% efficacy and robust antibody responses. That alone should raise some eyebrows as 100% in medicine is unreal.
According to this study, 18 of the placebo group got infected with COVID-19 and none did from the vaccinated group. At first glance, this is impressive, but how can that be measured? How do we know whether the vaccinated people were actually exposed to positive patients or not?
Never before in the history of mankind were such shortcuts accepted in clinical trials. Never before has a drug of any sort been released to the market so quickly with so many questions unanswered.  There is no data on long term side effects, even among adults, as the vaccination campaign started only four months ago, while the potential for such long-term side effects is significant.
There are many unanswered questions about the potential of these vaccines to cause long-term conditions such as autoimmune diseases, tumors and – by Pfizer's own admission – Antibody Enhancement Disease (ADE), which is a life-threatening condition, that requires further studies.  Who can assure us these vaccines are safe?
Nevertheless, as Netanyahu mentioned in his speech, we need to vaccinate our children lest we return to the lockdowns. Such a statement should make us wonder whether lockdowns were meant to encourage people to willingly accept the vaccine rather than stop the spread of the virus, which they obviously failed to do.
We have been driven to the point where we would do anything to avoid another lockdown, or another two-week quarantine period at home. The people are desperate to get back to "normal," and the government knows that. The pharma-industry knows that. 
However, when over 5.2 million out of 6.5 million adults in Israel are vaccinated and need not fear quarantine, while children hardly acquire the disease – why the rush? Why would we run to include our young children in this experiment?
Pfizer as well as other companies are soon to release their study results on children aged 6 months through 11 years of age. It shouldn't surprise any of us if the same measures of coercion used on adults will now be use on our children to receive the vaccine, and these may even include physical attendance at school under the "green pass."
People are often quick to react and protest when health issues are involved. There's an ever-growing trend of healthy and organic food and worldwide campaigns against genetically-modified food. Why is it then, that no one seems to have a problem with injecting experimental gene-modifying treatments into their and their children's bodies?
Where is our patience and trust in the Lord to deliver us from this pandemic, and to rely on Him to protect our children, as He has done so far? He is sovereign and in control.
"Cease striving and know that I am God; I will be exalted among the nations, I will be exalted in the earth." (Psalm 46:10 NAS95)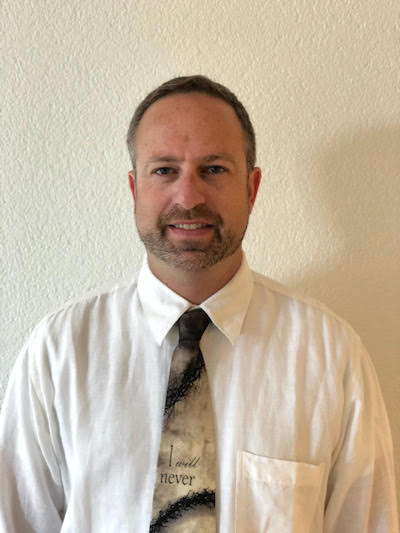 Dr. Liron Shany (MD) is a certified psychiatrist and lives in northern Israel. He has M.A degrees in both Pastoral Ministries and Biblical Studies.
A message from All Israel News
Help us educate Christians on a daily basis about what is happening in Israel & the Middle East and why it matters.
For as little as $5, you can support ALL ISRAEL NEWS, a non-profit media organization that is supported by readers like you.
Donate to ALL ISRAEL NEWS
Current Top Stories
Comments