A nuclear Iran tops concerns – but war over Israel's maritime border with Lebanon could be more imminent
Both countries on high alert as Hezbollah threats escalate regarding disputed gas fields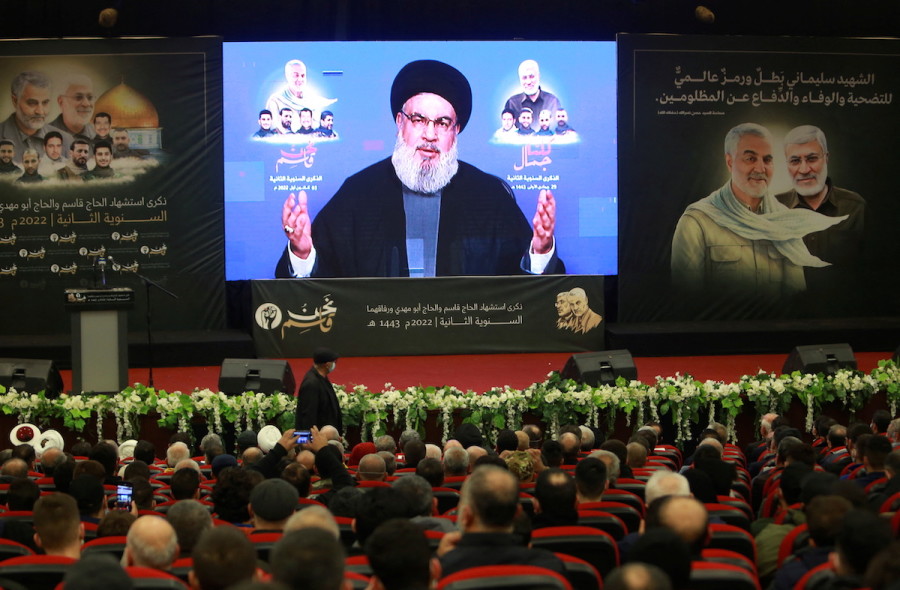 Israeli and Lebanese residents are facing escalating tensions on the border after Hezbollah leaders threatened to retaliate if Lebanon doesn't get what they believe it is due in ongoing negotiations over the countries' maritime border.
"If Lebanon secures its rights, calm will be maintained; however, escalation will be inevitable if Lebanon's rights are denied," Sheikh Hassan Nasrallah said on Friday, according to the official the organization's news outlet, Al-Manar.
Though it is unclear whether the Shiite terror group will follow through on its threats if a deal is reached, it definitely put both countries on high alert.
The situation has been at the forefront of Hezbollah rhetoric for a few months now and, long before Friday's comments from Nasrallah, he and other Hezbollah leaders were issuing threats of violence over the maritime border dispute.
In May, Nasrallah said that "the resistance" was able to defend "the Lebanese maritime wealth."
"I assure you that there are international companies that agree to drill in the Lebanese offshore. I don't want to hear that Israel is preventing us to do so. Today, I'm addressing the Lebanese people: You have a strong Resistance that is capable to prevent the Israeli drilling, which is taking place in the day and the night, if the Zionist regime threatens Lebanon to drill off its shore," according to the Al-Manar article.
This week, Hezbollah Central Council Sheikh Nabil Qawouq reinforced this position, accusing the United States – which is mediating the negotiations between the two countries that do not have diplomatic ties – of denying Lebanon's rights and favoring Israel and the Jewish state's ability to drill for natural gas in the Mediterranean Sea.
"Equations imposed by the Lebanese resistance put an end to a policy of pleasing the embassies in Lebanon in favor of the national interest and wealth," he said. "The Resistance has drawn the red lines and has prepared to fight till the end of the line."
According to Al-Manar, Qawouq added, "if the Zionist officials knew about Hezbollah military preparations to strike the Israeli platforms, they would not sleep."
Hezbollah has already launched several Iranian-made drones toward Israel's Karish gas field. Three flew over the Israeli platforms on July 2 and another was shot down later in the month, Israel confirmed. Then on July 31, Hezbollah released video footage of the Israeli platforms in the Mediterranean, proving that it is capable of surveillance and making good on its threats to attack.
At the time, Nasrallah said, "We will reach Karish and everything beyond Karish and everything beyond that. War is much more honorable than the situation Lebanon is heading to now – collapse and starvation."
While Lebanese politicians have chided Hezbollah for its "risky" and "unacceptable" provocation, Hezbollah traditionally acts on its own when it comes to provoking toward Israel.
This is all occurring as contentious talks over the maritime border between Lebanon and Israel are said to be nearing a conclusion. U.S. Special Envoy Amos Hochstein is expected to be in the region this week for another round of talks, perhaps the impetus for heightened threats.
While Israel is currently building the Karish ("Shark" in Hebrew) platform, Lebanon has yet to begin. Each nation claims the Karish field is situated in their own territory, in addition to any disputed territory in the waters.
In his remarks on Friday, Nasrallah said Lebanon must get all of the territory it has asked for.
"Whether a nuclear deal with Iran is signed or not, if the U.S. mediator does not give Lebanon what it asked for in terms of its rights, we are heading towards an escalation – we are heading towards a problem," he said.
While some Israeli security personnel are downplaying Hezbollah's threats as provocations and rhetoric, the Israel Defense Forces has moved to higher alert in the North. Hezbollah is believed to have rearmed itself to the tune of 150,000 rockets and missiles since its 2006 war with Israel.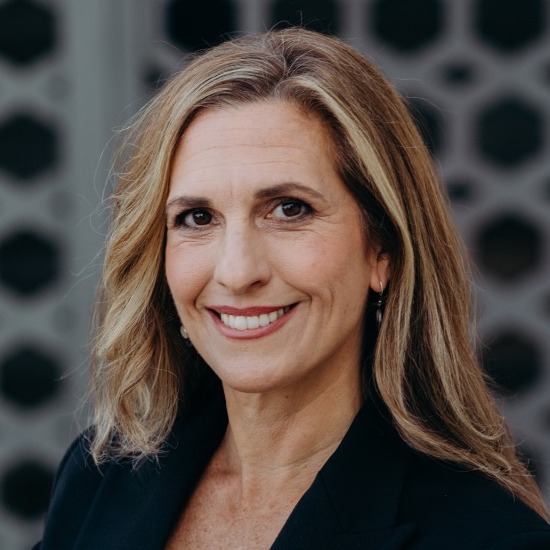 Nicole Jansezian was the news editor and senior correspondent for ALL ISRAEL NEWS.
A message from All Israel News
Help us educate Christians on a daily basis about what is happening in Israel & the Middle East and why it matters.
For as little as $5, you can support ALL ISRAEL NEWS, a non-profit media organization that is supported by readers like you.
Donate to ALL ISRAEL NEWS
Current Top Stories
Comments