Israeli PM Lapid says Hezbollah's use of drones against Karish gas rig could 'escalate' regional tensions
Israel willing to support neighboring Lebanon's citizens but will not permit Hezbollah escalations, says defense minister
Israeli Prime Minister Yair Lapid flies over the Karish natural gas rig, July 19, 2022 (Photo: Amos Ben-Gershom/GPO)
While touring the Israel Defense Forces Northern Command this week, the prime minister said Israel wants a stable relationship with neighboring Lebanon but vowed to act against any threats from the Lebanon-based Hezbollah terrorist group.
A day after Hezbollah flew a small drone over the Israeli border and a week after its leaders threatened war with Israel, caretaker Prime Minister Yair Lapid stated that Hezbollah's recent actions are unacceptable.
Lapid and Israeli Defense Minister Benny Gantz have issued a stern warning to Hezbollah for its escalating rhetoric and invasive actions.
After Israel placed a gas-drilling platform in the Mediterranean Sea to tap into the Karish gas field, Hezbollah sent three remotely piloted aircraft toward the rig this past month, requiring the Israeli military to shoot down the drones. The gas field is situated in an area claimed by both Israel and Lebanon.
Hezbollah confirmed that it had launched the drones, which were produced in Iran, according to Gantz. Some Lebanese leaders have criticized Hezbollah for launching the drones, saying that it was unnecessarily provocative to do so.
"Israel is prepared and ready to act against any threat," said Lapid, on a tour of the border with Lebanon. "We are not heading into a confrontation, but anyone who tries to harm our sovereignty, or the citizens of Israel, will very quickly find out that he has made a serious mistake."
The latest Hezbollah drone to cross the Lebanon-Israel border was shot down on Monday.
Last week, Hezbollah Secretary-General Hassan Nasrallah said the drones that had been sent to the Karish gas field were "only the beginning" and that Hezbollah was ready to go to war over the maritime borders, which have been under negotiation.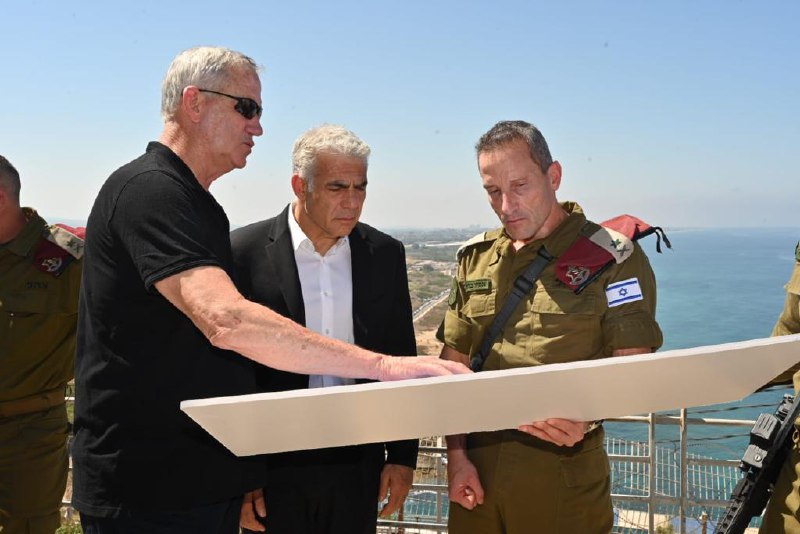 Israeli Prime Minister Yair Lapid and Defense Minister Benny Gantz tour IDF Northern Command, July 19, 2022 (Photo: Amos Ben-Gershom/GPO)
In a press release from the Ministry of Defense, Gantz noted that "Lebanon and its leaders are well aware that if they choose the path of fire, they will be severely burnt and hurt."
On Tuesday's assessment of the border, security officials briefed Lapid and Gantz on the border situation.
"Israel is interested in Lebanon as a stable and prosperous neighbor that is not a platform for Hezbollah's terror and is not an Iranian tool," said Lapid, noting that Hezbollah's actions are a threat to the stability of the region.
He added that Israel has no desire to see further conflict but that "Hezbollah's aggression is unacceptable and could lead the entire region to an unnecessary escalation."
Such an escalation would harm Lebanon's efforts to develop its energy resources, Lapid said.
Calling Iran the "largest exporter of terrorism in the world," the prime minister said that Israel will act against "all Iranian terror branches in the region," both on its own and in cooperation with other countries, "to prevent Iran from undermining regional stability."
Gantz spoke of Israel's willingness to help its neighbors prosper but said it is ready at all times to protect its own citizens. According to Gantz, Israel is also ready to help Lebanon's citizens, "if they choose the path of stability."
Ali Hamieh, the Hezbollah-affiliated Lebanese minister of public works and transport, has demanded that Israel return sovereignty to Lebanon over a long-shuttered railroad tunnel linking his country to Israel.
Hamieh's comments are seen as an effort to interrupt talks between Israel and Lebanon to resolve the maritime-border dispute, including who controls the lucrative Karish gas fields.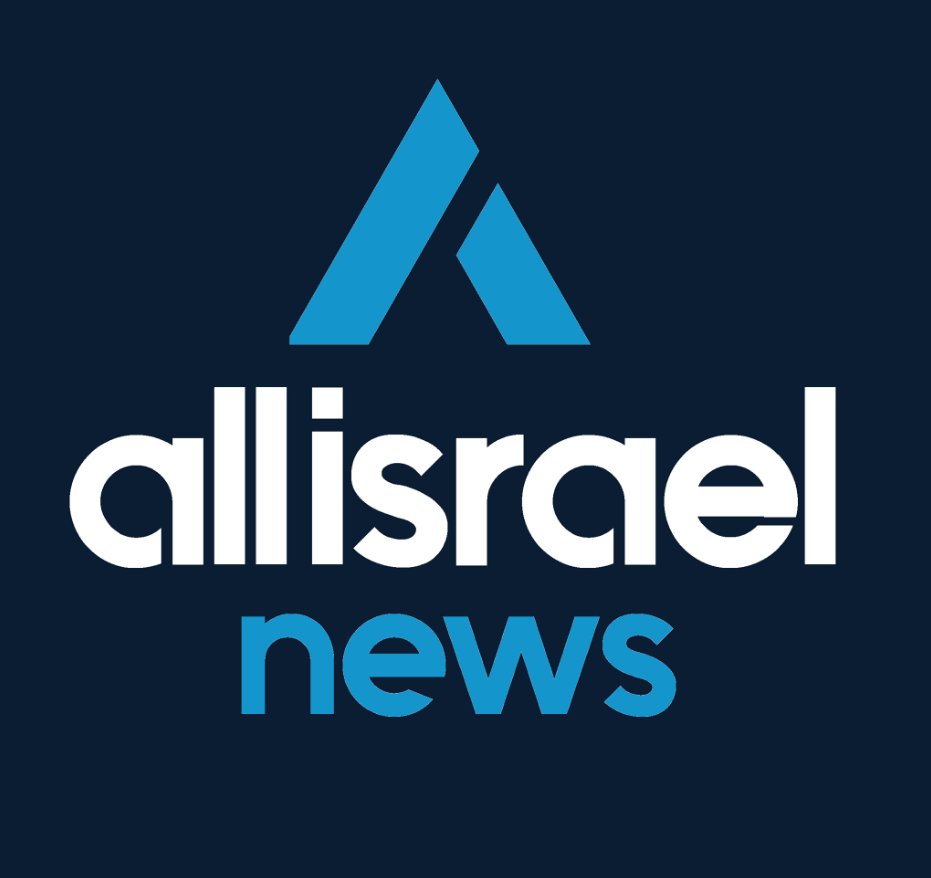 The All Israel News Staff is a team of journalists in Israel.
A message from All Israel News
Help us educate Christians on a daily basis about what is happening in Israel & the Middle East and why it matters.
For as little as $5, you can support ALL ISRAEL NEWS, a non-profit media organization that is supported by readers like you.
Donate to ALL ISRAEL NEWS
Current Top Stories
Comments