Female Christian leader launches initiative to connect and mobilize women from abroad with Israel
Dr. Ruth Pauline Plummer hosts first official event, welcoming historic delegation of Black lawmakers at First Lady's luncheon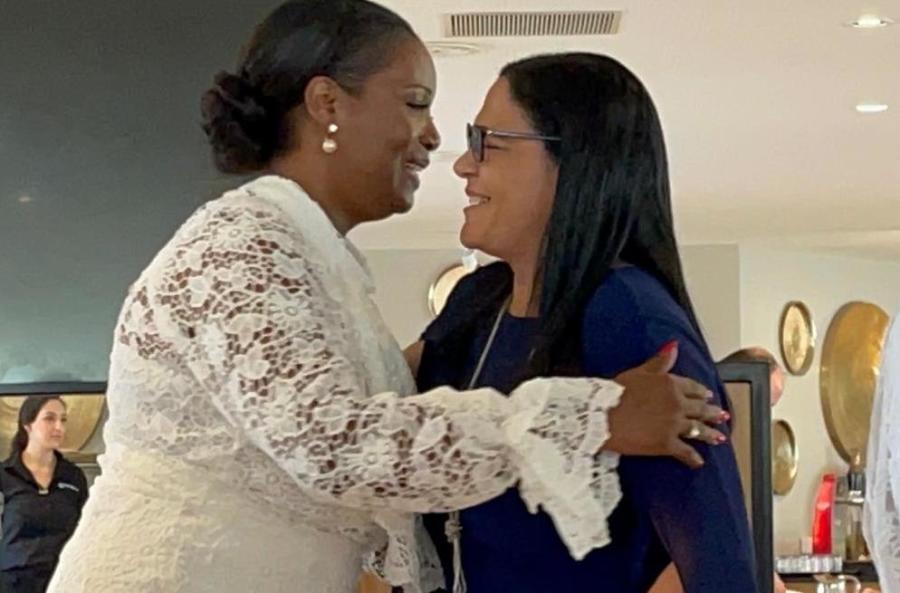 COGIC's First Lady of Israel Ruth Pauline Plummer, Ph.D., and Anat Sultan-Dadon, consul-general of Israel to the Southeast Atlanta, at Plummer's First Lady's luncheon on Sept. 8, 2022. (Photo: Covenant Daughters International)
MIGDAL, Israel—A female Christian leader launched her work in Israel on Thursday, hosting the first-ever delegation of African-American female lawmakers – many here for the first time – a historic luncheon on Thursday in the Galilee.
Dr. Ruth Pauline Plummer, the First Lady of Israel for the Church of God in Christ and CEO and founder of Covenant Daughters International, said her goal is to create a cross-cultural exchange from which women from abroad and Israeli women can glean from each other. 
"Our No. 1 desire is to build a bridge and, in order to build that bridge between Black America and Israel, we have to build relationships on all fronts," Plummer told ALL ISRAEL NEWS. 
"Israel plays a significant role in the restoration of life – of all things," Plummer said. "And as an organization – Covenant Daughters International – we want to strengthen and be a blessing to Israel. Women are a very integral part to the restoration process."
Plummer hosted this first official event since she and her husband, COGIC Bishop of Israel Glenn Plummer, began their work in Israel two years ago in the midst of the COVID pandemic when Israel's borders were closed.
In addition to the U.S. lawmakers, some 75 women from the COGIC denomination took part in the event which launched the Cultural Exchange Global Women Alliance.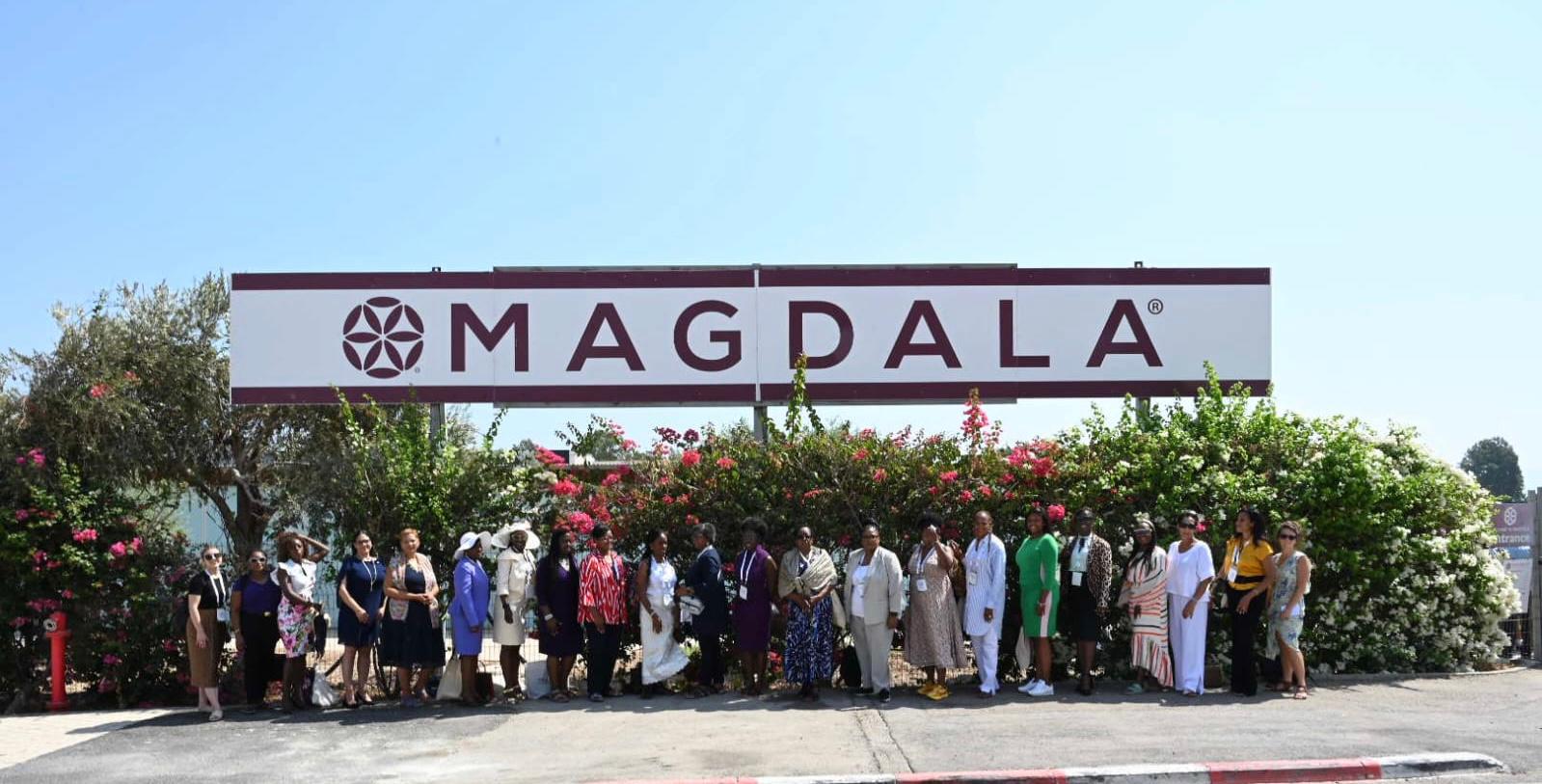 COGIC Israel's Women's Day luncheon on Sept. 8, 2022. (Photo: Covenant Daughters International)
The luncheon's location, at Magdala Hotel, was symbolic. Named for Mary Magdalene, the hotel is located on the site of an excavated synagogue dating back to the first century and was likely the town in which Mary – one of the first followers of Jesus – was born.
From Mary Magdalene and biblical Ruth to modern-day leaders such as Golda Meir – Israel's first female prime minister – and Coretta Scott King – an American civil rights activist and wife of Martin Luther King Jr. – the keynote speaker talked about the impact of women on history.
"We meet today, women of different faiths, descendants of our women ancestors who have, over generations, demonstrated leadership and faith and the skill and wisdom of unifying society, of finding common ground and diversity," said Anat Sultan-Dadon, consul-general of Israel to the Southeast (U.S) and now resides in Atlanta.
"Our historic connection of Judeo-Christian values stands at the core of the principles of our democracies, stemming from the biblical principle that everyone is created equal," she said.
Sultan-Dadon said continuing the legacy of women who changed the world would take humility, but also boldness.
"You may be the only woman in the room, or even the only Jewish or Black person in the room. But if we are to live up to all that we can be and remain true to our path, we must be bold and courageous. Boldness and courage may not always yield popularity or approval, but doing that which is right, cannot rely on what is the norm, the role received or the popular. That is not where change occurs."
She also quoted King.
"Mrs. King, also importantly said women, if the soul of the nation – and I'd add to this, the world – is to be saved, I believe that you must become its soul," she said . 
The 17 U.S. legislators' trip to Israel coincides with another first visit, this by the presiding bishop of COGIC, J. Drew Sheard, and the largest-ever African-American tour to the Holy Land, taking place this week and next. 
The delegation heard from other female Israeli leaders including Sharon Regev of the Israeli Ministry of Foreign Affairs; Flavia Sevald and Lydia Morgan of Jerusalem Institute of Justice (JIJ) ; Zohar Epstein, founder of the Marula Lab; and a flutist from the United States, Dr. Jennifer Eichelberger.
"We can learn something from different cultures," Plummer said. "I've learned so much from living here that I can pass on to my own children and to people I work with in the U.S. Israeli society is very much family oriented and that is missing especially in our community. Israel is a light and we want to share that with women and keep the core values of our faith."
Plummer said this is what makes the visit of the first delegation of Black, female elected officials to Israel even more crucial.
"They are the ones looking after our communities to see how they can improve the quality of life for others," she said.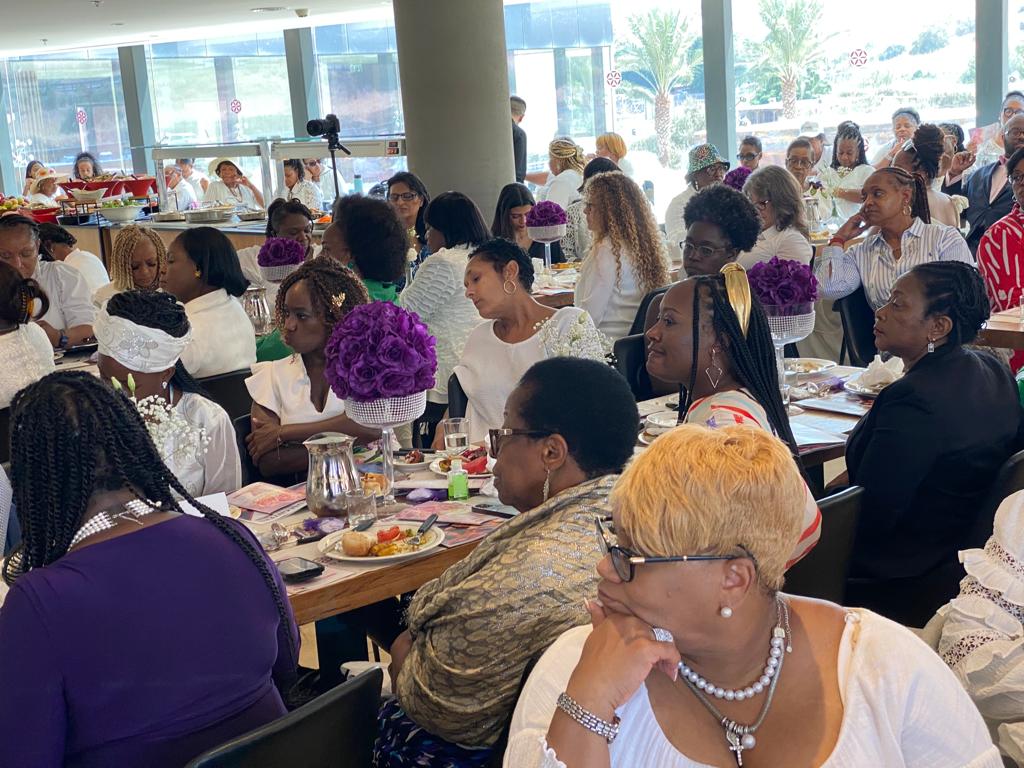 COGIC Israel's Women's Day luncheon on Sept. 8, 2022. (Photo: Covenant Daughters International)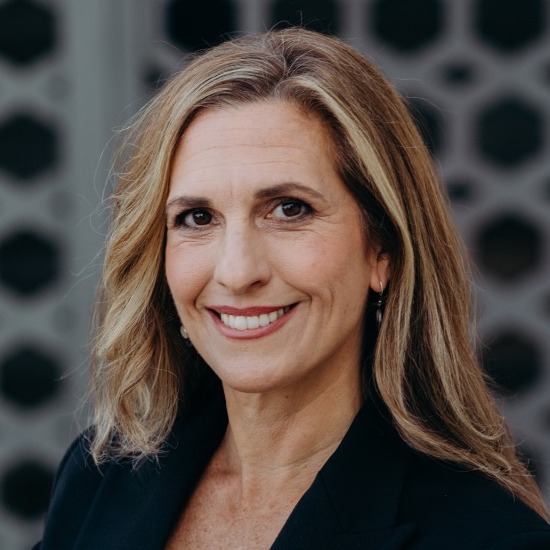 Nicole Jansezian was the news editor and senior correspondent for ALL ISRAEL NEWS.
A message from All Israel News
Help us educate Christians on a daily basis about what is happening in Israel & the Middle East and why it matters.
For as little as $5, you can support ALL ISRAEL NEWS, a non-profit media organization that is supported by readers like you.
Donate to ALL ISRAEL NEWS
Current Top Stories
Comments