EXPLAINER: Chances are growing that Yair Lapid could become Israel's interim prime minister in the coming weeks. Here's how.
And, alternatively, how could Bennett remain in power? It all depends on how coalition members vote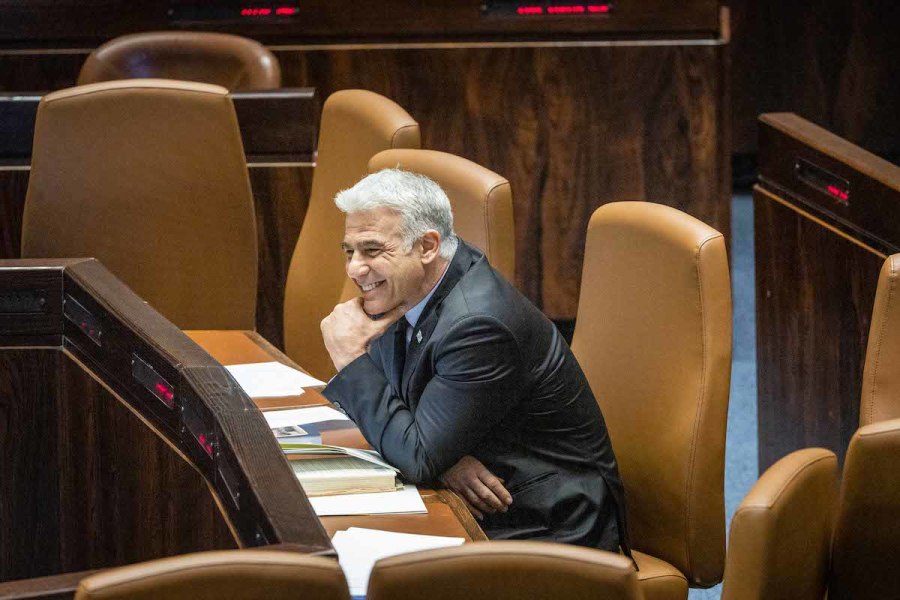 Foreign Minister Yair Lapid at the plenum hall of the Knesset, June 13, 2022. (Photo: Yonatan Sindel/Flash90)
Amid ongoing speculation that Israel's government is on the verge of collapse, Foreign Minister Yair Lapid has been preparing to take over the prime minister's office, according to local media reports.
How is that even possible – considering that Lapid is No. 2 to current Prime Minister Naftali Bennett? 
If the current government survives until September 2023, Lapid will take over as prime minister under a rotation deal with Bennett who would then become foreign minister.
But in one of several agreements that binds this current and diverse coalition together, the parties agreed to specific mechanisms that would ensure a left-right balance – and remove the temptation from any of the sides to tank the government or prevent Lapid from getting into power.
IT ALL DEPENDS ON WHO VOTES FOR WHAT
Here is the deal: If a member of Lapid's bloc (Yesh Atid, Yisrael Beytenu, Blue and White, Meretz and Labor) votes with the opposition and causes the government to collapse, Bennett would remain in power in a transitional government.
But if a politician from Bennett's bloc (Yamina or New Hope) votes for the Knesset's dispersal, Lapid – a centrist – would take over.
As of this writing, the latter is the more likely scenario based on recent rumblings.
The pendulum has swung both ways in the past few months. The first blow was from the right-wing, from Bennett's own Yamina party member, Idit Silman. 
The second was from the left-wing Meretz party, Rinawie Zoabi.
But the third and most recent – Nir Orbach of Yamina – has shifted momentum back to Lapid's court. For now.
This deal was based on an arrangement in the last government between then-Prime Minister Benjamin Netanyahu and Defense Minister Benny Gantz. The stipulation was put in place to safeguard the rotation deal and to guarantee that the first prime minister would transfer power. 
"The mechanism, which is triggered no matter how many outside the bloc also support dispersal, was put in place as a safeguard to ensure that right-wingers aligned with the nationalist Bennett don't simply collapse the government to keep the center-left Lapid out of power," according to an article in the Times of Israel.
Alternatively, if several parties in the current Knesset can rally to form a majority, they can call for a no-confidence vote and then swap out the current coalition with no election needed. This option appears unlikely as polls show that even opposition leader Netanyahu would have trouble forming a 61-seat majority with the current Knesset.
WILL THERE BE A VOTE TO DISPERSE THE KNESSET?
Timing is key.
Wednesday (June 22) is the earliest that the opposition can bring up legislation for a vote to disperse the government, but it likely will not come up this week. The opposition has to be sure it can muster 61 votes. If not and the legislation fails, it cannot bring up a government-dispersal bill for another six months.
A vote to disperse the Knesset must pass three readings and then a final vote, which requires a simple majority to succeed.
If any of Bennett's people vote for the government's collapse, Lapid would become interim prime minister as the country prepares for elections three months down the road.
If Lapid gets the interim slot, he can replace Bennett's staff and bring in his own people for the Prime Minister's Office. 
ALL ISRAEL NEWS named Lapid as No. 3 on the list of the top 22 Israelis to watch in 2022 – and should he ease into No. 1 on the nation's political list he will probably see a boost in his party's performance in the upcoming elections.
Lapid's Yesh Atid is currently the second largest party in the Israeli parliament with 17 seats. Netanyahu's Likud is the largest party with 31 seats.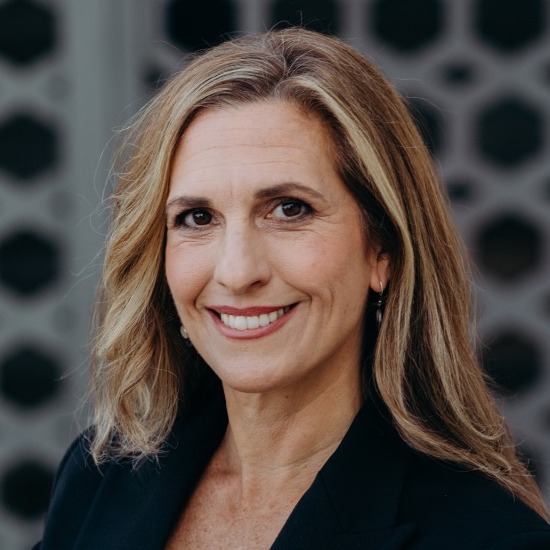 Nicole Jansezian was the news editor and senior correspondent for ALL ISRAEL NEWS.
A message from All Israel News
Help us educate Christians on a daily basis about what is happening in Israel & the Middle East and why it matters.
For as little as $5, you can support ALL ISRAEL NEWS, a non-profit media organization that is supported by readers like you.
Donate to ALL ISRAEL NEWS
Current Top Stories
Comments