Former Trump Mideast envoy calls Saudi crown prince 'a truly visionary leader,' believes Saudi-Israeli treaty will happen eventually
On eve of Biden trip to region, here's an excerpt from Jason Greenblatt's new book, calls Biden approach towards Riyadh 'downright harmful'
Jason Greenblatt (left) and Jared Kushner meet with Saudi Crown Prince Mohammed bin Salman (Photo: Saudi Embassy in the US/Twitter)
EDITOR'S NOTE: With President Biden traveling to Israel and Saudi Arabia this week, ALL ISRAEL NEWS and ALL ARAB NEWS are honored to publish an exclusive excerpt from the forthcoming new book by Jason Greenblatt, who served as the White House special envoy for Middle East peace negotiations during the Trump administration.
We will soon publish a review of this absolutely fascinating book, In The Path of Abraham: How Donald Trump Made Peace In The Middle East – And How To Stop Joe Biden From Unmaking It, which will release on Tuesday, July 19.
------------------------
As White house envoy, my first visit to the Kingdom of Saudi Arabia was far different—in a very positive way—than I ever would have imagined. 
Saudi Arabia is a country on the move and the reason for that largely resides with Crown Prince Mohammad bin Salman (MBS). 
He is a truly visionary leader. 
I cannot possibly understand what then-candidate Biden was trying to accomplish when he said that he planned to make the "Saudis pay the price, and make them, in fact, the pariah that they are," and also when he said there is "very little social redeeming value in the present government in Saudi Arabia.
Aside from the fact that I strongly disagree with that view, what does it accomplish to alienate a key ally and friend of ours in the Middle East? 
If we have issues with our friends and allies, we should address them, but not in this way. This is not merely unhelpful; it is downright harmful.
While Saudi Arabia is a steadfast supporter of the Palestinian cause and has given massive sums of money to them over the decades, they also want the Palestinian leadership to use those funds wisely for the benefit of the Palestinian people themselves.
I believe that Saudi Arabia recognizes how folding Israel into the region as a partner and friend can be a very positive step for the region. 
I do think that while they support the Palestinians, they are not unyielding in their view of conditioning friendship or partnership with Israel or peace in the region on solving the Israeli-Palestinian conflict.
Saudi Arabia holds a special and revered place in the Middle East, and within Islam generally as the protector of the world's two holiest mosques: Mecca and Medina.
Whatever the kingdom does vis-à-vis a closer formal relationship with Israel will, therefore, be done thoughtfully, respectfully, and with a genuine regard for the feelings of Muslims, not only in the region, but around the globe. 
The leadership will need space to make their decisions about Israel. 
Whether they take small steps or one big one, they will do so in their own time and in their own national interests. 
But it is clear that they do not regard Israel as an enemy and recognize that Israel can be a great friend. 
I am thoroughly comfortable in my travels to the Kingdom and see significant progress in MBS's view on where he wants to take the kingdom with each trip I take. 
I look forward to the day, which I hope will not be long, when I can be sitting in a kosher café in Riyadh, Jedda, or Neom and feeling absolutely at home.
-----------------------
Excerpt published by permission of the author.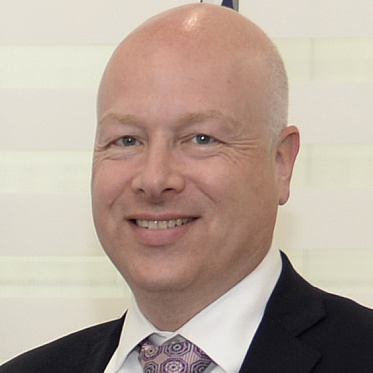 Jason D. Greenblatt served as Assistant to the President and Special Representative for International Negotiations during the administration of President Donald J. Trump where he was one of the chief architects of the "Peace To Prosperity" plan to advance Israeli-Palestinian peace, and broader Arab-Israeli peace. His shuttle diplomacy in the region laid the groundwork for the historic Abraham Accords. Previously, Mr. Greenblatt served for nearly two decades in various senior positions at the Trump Organization in New York City, including as Executive Vice President and Chief Legal Officer.
Popular Articles
A message from All Israel News
Help us educate Christians on a daily basis about what is happening in Israel & the Middle East and why it matters.
For as little as $5, you can support ALL ISRAEL NEWS, a non-profit media organization that is supported by readers like you.
Donate to ALL ISRAEL NEWS
Latest Stories
Comments