Evangelical prayer, gay parade, ultra-Orthodox funeral converge in epicenter, Jerusalem
Just a normal (boiling hot) day in the complicated capital on Thursday where worlds frequently collide
Thousands take part in the annual Gay Pride Parade in Jerusalem, June 2, 2022. (Photo: Yonatan Sindel/Flash90)
Truly the epicenter, Jerusalem is a city in which religious, spiritual, cultural and political events collide on a daily basis. And no clearer was that displayed than on Thursday. 
Inside the centrally located Waldorf Astoria was the Jerusalem Prayer Breakfast – a convention of both Evangelical Christian leaders and influencers from abroad meeting with leading Jewish and Israeli figures. 
Right outside the hotel, police barricades were erected all along King David Street and Keren Hayesod for the Jerusalem Pride Parade.
And to the north, a funeral for a famed Orthodox rabbi attracted thousands of mourners. 
It was 90 degrees Fahrenheit as well. 
The city is called in Ezekiel a "cup of reeling." And though this is not exactly the context, the convergence of such events and the ever-present heavy security required for these situations surely makes for a vivid symbol of life in the complicated capital.
THE JPB
Uniting Christians and Jews to pray for the peace of Jerusalem, the Jerusalem Prayer Breakfast just commenced its sixth conference in Israel. More than 300 people from 38 nations attended. ALL ISRAEL NEWS covered the conference extensively and Editor-in-Chief Joel Rosenberg was one of the speakers.
This was the first full-scale Christian event since the COVID-19 pandemic began in 2020. JPB Director Albert Veksler planned the event which featured Nick Vujicic as a keynote speaker. Born without arms and legs, Vujicic is an evangelist and anti-bullying advocate who has traveled the world giving motivational speeches. This was his first visit to Israel. 
The two-day convention began on Wednesday with meetings and prayer in the Knesset and concluded on Thursday evening.
THE JPP
Just outside the JPB, more than 7,000 Israelis took part in the 20th Jerusalem Pride Parade under extremely high security on Thursday. In 2015, an ultra-Orthodox Jew stabbed and killed one of the parade's participants, a 16-year-old girl named Shira Banki.
Since then the event has been tightly patrolled by police who created a cage of barriers around the parade route and required anyone passing by to go through security.
Knesset Speaker Mickey Levy told participants, "You are entitled to love who you want, you are entitled to marry who you love, you are entitled to raise a family like anyone else. These are not privileges, these are basic rights for every citizen in the country."
The pride events in Jerusalem are always more tense than in Tel Aviv, where a larger parade will take place next week. Right-wing and religious protestors had planned to disrupt the march or launch a counterprotest in Jerusalem, but while several were arrested the event ended without violence.
A FUNERAL
To the north of the Waldorf Astoria, Rabbi Uri Zohar – a secular filmmaker turned ultra-Orthodox rabbi – was being laid to rest. Zohar died from a heart attack on Thursday at age 86. His funeral, on the same day, attracted thousands in Jerusalem to pay their last respects.
In Israel, funerals of revered rabbis draw thousands of followers from across the country – usually the same day the death is announced – and can cause major traffic and road closures. This one was no different.
But this was just any other day in Jerusalem as three disparate events converged in one small and contentious city drawing a rainbow of religious, political and cultural affiliations.
"It will come about on that day that I will make Jerusalem a heavy stone for all the peoples; all who lift it will injure themselves severely. And all the nations of the earth will be gathered against it." Zechariah 12:3
"Jerusalem, Jerusalem, who kills the prophets and stones those who have been sent to her! How often I wanted to gather your children together, the way a hen gathers her chicks under her wings, and you were unwilling." Matthew 23:37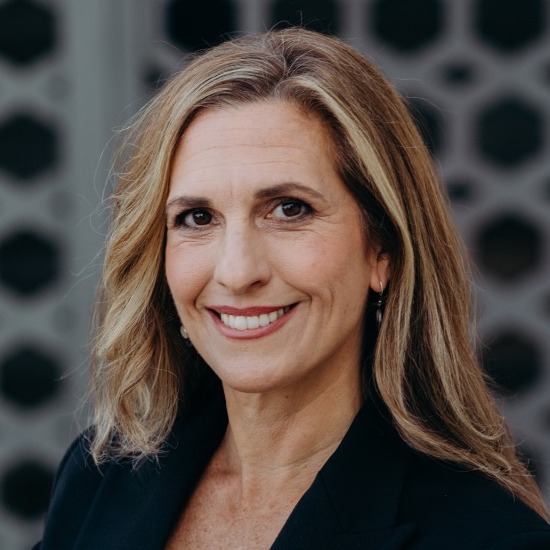 Nicole Jansezian was the news editor and senior correspondent for ALL ISRAEL NEWS.
Popular Articles
A message from All Israel News
Help us educate Christians on a daily basis about what is happening in Israel & the Middle East and why it matters.
For as little as $5, you can support ALL ISRAEL NEWS, a non-profit media organization that is supported by readers like you.
Donate to ALL ISRAEL NEWS
Latest Stories