Congressional Democrats vote to defeat bill to sanction organizations that fund Hamas
Bill blocked by a vote of 217 to 209 despite fact that Hamas labeled terrorist organization by U.S., EU and other countries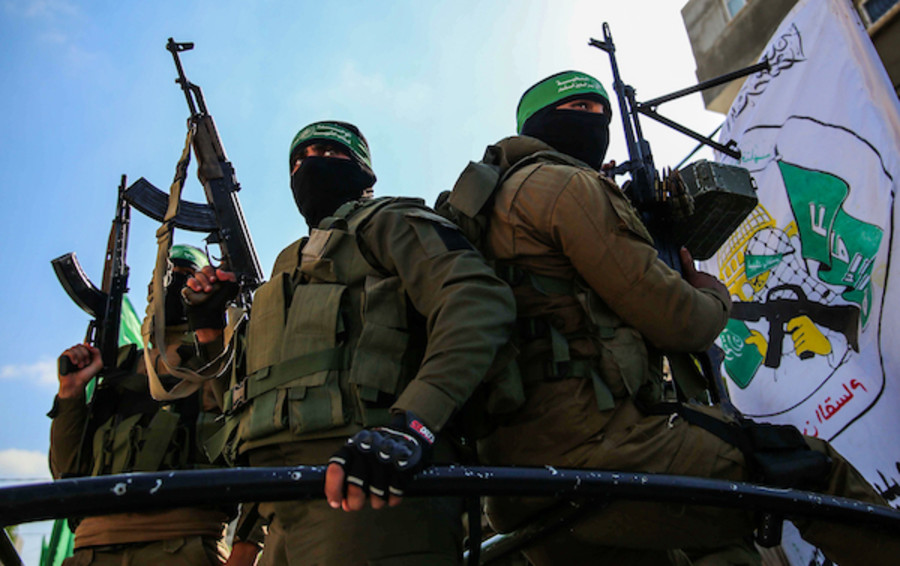 Illustrative - Armed Hamas fighters (Photo: Shutterstock)
Even as rocket fire directed by Hamas at Israel continued into its 11th day, House Democrats blocked a bill that would sanction international organizations that give money to Hamas.
Republicans reintroduced the bill this week in light of the current fighting in which Hamas unloaded more than 4,000 of its rocket arsenal on Israeli civilians over the past week and a half.
"Under my bill the United States will sanction these groups that are supporting terrorism," Rep. Brian Mast, R-Fla., said. "Or if we do not pass this bill, we will not stand together to sanction these groups that are enabling this terrorism."
Hamas is considered a terrorist organization by the United States and other international entities.
Democrats blocked the Palestinian International Terrorism Support Prevention Act which was previously passed by the House – unanimously – in 2019. This time, the vote fell along party lines – 217-209.
In 2019, it was not taken up for a vote by the Senate which is why House Minority Leader Kevin McCarthy and House Foreign Affairs Committee Chair Gregory Meeks expedited a vote on the bill now.
"Today every member in the House will have a choice between siding with our ally or siding with a status quo that will only perpetuate the unrest," McCarthy said in a statement before the vote. "Support for Israel should remain a proud, bipartisan, but most of all, clear policy principle in Congress. As our greatest ally in the Middle East faces the most intense siege in seven years, the House should make it clear to the world that we stand united in support of Israel."
Mast insisted that the current fighting proves that Hamas' financial support must be cut off.
"But today House Democrats backtracked on their previous support for this bill, and in doing so sent a clear message to the world that they stand with radical Islamic terrorists like Hamas instead of with our ally Israel," he said.
This vote comes as many "progressive" Democrats draw rank against Israel, as we reported yesterday. House Representatives Ilhan Omar, Rashida Tlaib and Alexandria Ocasio Cortez have not only called for cutting U.S. military aid to Israel, but also have called for sanctioning the Jewish state while also not condemning Hamas for its role in the conflict.
This current Gaza-Israel conflict has laid bare a widening partisan divide between Democrats and Republicans on the issue of Israel. Even in 2018, a poll from the Pew Research Center in Washington D.C. showed that 79% of Republicans sympathized more with Israel than Palestinians while only 27% of Democrats said they sympathized more with Israel.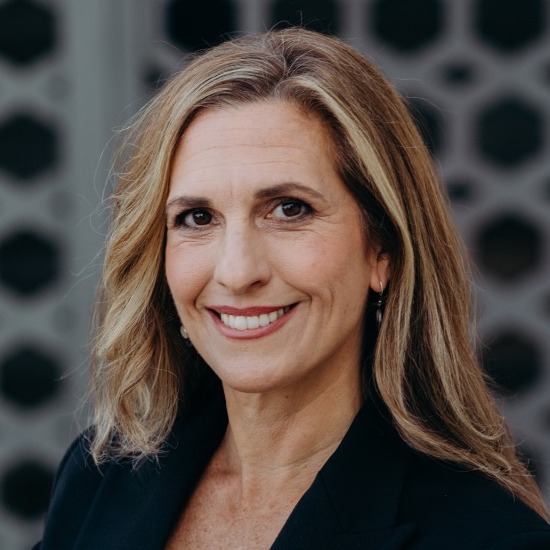 Nicole Jansezian was the news editor and senior correspondent for ALL ISRAEL NEWS.
A message from All Israel News
Help us educate Christians on a daily basis about what is happening in Israel & the Middle East and why it matters.
For as little as $5, you can support ALL ISRAEL NEWS, a non-profit media organization that is supported by readers like you.
Donate to ALL ISRAEL NEWS
Current Top Stories
Comments