Christian leaders of 'different traditions' – not just Evangelicals – reach out to Bennett: 'Please consider us friends' with 'common values … common mission'
In an attempt to counter vitriolic statements made by one leading Evangelical against Bennett, the support pouring in for new Israeli government from Christians worldwide could be unprecedented
Newly elected Prime Minister Naftali Bennett waves after their new coalition wins Knesset approval, June 13, 2021 (Photo: Haim Zach/GPO)
JERUSALEM—Support for the new Israeli government continues to pour in as Christians of all backgrounds seek to distance themselves from caustic statements made by a major Evangelical leader earlier this month against the incoming government and new Prime Minister Naftali Bennett.
Gathered by the Philos Project, the latest letter to Bennett has a diverse list of signatories that represent "tens of millions of Christians from a wide range of ethnic and denominational backgrounds who all agree on the importance of Christian friendship with Israel based on shared values that come from the Bible," according to Philos Project President Robert Nicholson.
"Israel is in a transitional moment. Prime Minister Bennett certainly has his work cut out for him. But we will be praying for him and the other members of his coalition as they try to navigate these trying times in search of a better future," Nicholson told ALL ISRAEL NEWS.
In a message of friendship to Bennett, the signatories – including former U.S. Sen. Rick Santorum, former U.S. Ambassador Alberto M. Fernandez and ALL ISRAEL NEWS Founder Joel C. Rosenberg – promise to pray for Bennett for "wisdom and strength as you make hard decisions that will affect the lives of millions."
On the contrary, Mike Evans, founder of the Friends of Zion Museum in Jerusalem, stirred controversy between Israel and the Evangelical world when he sent a letter laced with profanity to Bennett, declaring that he would withdraw the support of the 77 million Evangelical Christians he says he represents.
"I will fight you every step of the way," he vowed. 
Since then Evans has apologized, but he doubled down on his support and preference for former Prime Minister Benjamin Netanyahu.
But the damage was already done. 
In response, dozens or organizations representing millions of Christians have expressed outrage for Evans' comments and reiterated their unwavering support for Israel no matter who is prime minister. And this despite many having never heard of Bennett or his coalition partner Yair Lapid.
Several organizations based in Israel such as ICEJ and Bridges for Peace, ministries and ministers from abroad and Evangelicals who recently traveled to Israel, plus many more have lined up to congratulate Israel's new government, offer prayers and pledge their support to Bennett and the Jewish state.
Nicholson said that his organization works to build bridges of friendship between Christians of all traditions.
"President Biden put it well last month when he said, 'Until the region says, unequivocally, they acknowledge the right of Israel to exist as an independent Jewish state, there will be no peace.'" Nicholson said. "In the same way, until Christians recognize the importance of the Jewish state to the Jewish people, and its citizens' right to choose their path based on the collective will of Jewish and Arab Israelis alike, there can be no real friendship between us."
Here is the latest letter to Bennett in full:
June 17, 2021
Dear Prime Minister Bennett:
It is with great pleasure that we write to congratulate you on the successful formation of a new government for the State of Israel, the world's only Jewish state. 
We are Christian leaders from different traditions who feel a strong sense of friendship with Israel based on shared values that originate in the Hebrew Bible. Israel embodies these values every day in its commitment to democracy and human rights, and serves as a bold model of ethnic and religious pluralism for others to follow. 
We are grateful for the work of your predecessor, Mr. Benjamin Netanyahu, for all he did to strengthen Israel and its alliances over the past twelve years, and look forward to all that you and your coalition will accomplish in the years to come. We want to thank you in advance for protecting our shared values as they apply to Israel's citizens, whether Jews, Christians, Muslims, or Druze; for guarding the holy sites and welcoming religious pilgrims from around the world to discover the birthplace of their faith; for defending Israel from outside aggression; and for continuing to work toward peace with Israel's neighbors. In return, we pledge to deepen our friendship with your country and its wonderful people.
For many centuries, the Jewish people did not have friends; indeed, Christians were often counted among their greatest enemies. But today the situation is different. Hundreds of millions of Catholic, Protestant, and Orthodox Christians in North and South America, Europe, Africa, and Asia are united in their love for – and strong defense of – a sovereign Jewish state with Jerusalem as its capital. 
As the heir of a great tradition of Jewish leadership going back thousands of years, you will be standing on the shoulders of giants. But now your shoulders, too, will be burdened by the responsibilities of statesmanship as you lead your country in difficult times. We pray that God grants you wisdom and strength as you make hard decisions that will affect the lives of millions, and we trust that He will answer those prayers.
May you, your family, and your coalition partners be blessed as you lead the people of Israel into a new phase of its history. Please consider us friends in the spirit of our common values and allies in a common mission. We look forward to meeting you in person the next time we are in Jerusalem.
Jonathan Avendano 
Iglesia Maná del Cielo
Yadheera Báez
Executive Director, EXPOLIT
Abner Baez
National Vice President, Defenders of the Christian Faith Movement
Mark Ballard
President, WNZN Christian Radio
Renod Bejjani
President, iHope Ministries 
Bishop Hector Luis Bonano
President, Confraternidad de Lideres Conciliares (CONLICO)
Rev. Dr. Edward L. Branch
E.L. Branch Ministries 
Kathy Branzell 
President, National Day of Prayer Task Force
Apostle Dr. Sylvester Paul Brinson, III
Governing Apostle, Hope Outreach Ministries International 
Dr. Dave Butts 
Chairman, American's National Prayer Committee
Dr. Selgui Byun
Chair and Professor of Biblical Studies and Religion, Grove City College
Noel Castellanos
President, Camino Ministries International
Rev. Dr. Deedee Coleman 
Senior Pastor, Russell Street Missionary Baptist Church
National Council Member, AIPAC
Dr. Tony Crisp 
CEO & Senior Bible Teacher, True Life Concepts
Dan Darling
Senior VP of Communications, National Religious Broadcasters 
Daniel Delgado 
Director, Third Day Missions 
Shari Dollinger
Co-Executive Director, Christians United for Israel
Carlos Durán
President, The National Hispanic Pastors Alliance (NAHPA)
Libia Duran
Founder, Pastors Wives of America
Rev. Chris Edmonds 
Author/Speaker            
Alberto M. Fernandez
U.S. Ambassador, Retired
Dr. William Flippin
Senior Pastor, Greater Piney Grove Baptist Church
Rev. Kenneth J. Flowers
Senior Pastor, Greater New Mt. Moriah Missionary Baptist Church
Co-Director, Black and Jewish Unity Coalition of Detroit
Carlos M. Lopez Garcia
Pastor, Damascus Christian Church of Queens Village
Josh Good
Director, Faith Angle Forum
Ethics and Public Policy Center
Robert Green
Lead Singer, Grupo Barak
Julio Escotto
President, Confraternidad Latina de Pastores de Paterson y New Jersey (COLAPA)
Ken Harrison
Chairman, Promise Keepers 
Grant Hewitt   
Southern Regional Director, Christian Medical & Dental Association 
Dr. Jamal-Dominique Hopkins
Dean of Dickerson-Green Theological Seminary, Allen University
Jonathan Jakubowski
Author, Bellwether Blues
Dr. Dru Johnson
Associate Professor, The King's College 
Director, Center for Hebraic Thought
Adam Josefczyk
Co-Founder, Forge Leadership Network
Yale Kim           
Chairman, The Prayer Council USA
Gerardo Laboy
Restoration Church of Glenn Burnie
Nic Lesmeister
Pastor for Church & Jewish Relations, Gateway Church
Bishop Frank Lyons
Diocese of the South, Anglican Church in North America
Alex López, MBA
Writer, Speaker & Executive Coach
Lic. Aixa de López 
Writer
Aurelio Magariño
Executive Director, Hispanic Lutheran Mission Society of Metro Washington, D.C
Johan Manjarres
Lead Singer, Generación 12
José Martínez
President, Radio Visión Cristiana Internacional
Dr. Gerald McDermot
Anglican Chair of Divinity (Ret.), Beeson Divinity School
José A. Mendoza
Pastor & Editor
Dr. Susan M. Michael
USA Director, International Christian Embassy Jerusalem
Johnnie Moore
President, The Congress of Christian Leaders
Founder, The Kairos Company
Shelley Neese 
President, The Jerusalem Connection
Dr. W. Martin Nicholas
Lead Pastor, Sugar Land Methodist Church
Robert Nicholson
President, The Philos Project
Dr. Freddy Noble 
Senior Pastor, Primera Iglesia Bautista Hispana de Manhattan
Bill Noe
Associate Director, Texas Baptist Center for Collegiate Ministries
Miguel Núñez
Pastor, Iglesia Bautista Internacional 
President, Ministerios Integridad y Sabiduría
Dave Owen      
Chairman, David C. Owen Leadership Institute
Bishop Abel E. Palomo
Mid Atlantic Conference, The International Pentecostal Holiness Church (IPHC)
Jesús Peña
Legal Commentator & Media Communicator, Peña & Kahn Law Firm
Paul Pietre       
Founder & Co-Founder, European Prayer Breakfast
Co-Founder, Jerusalem Prayer Breakfast
Efrain Pineda 
Founder and President, Congreso RED
Scott Phillips
Executive Director, Passages Israel
Bill Reichart     
Vice President for Campus and Community Ministries, Christian Medical and Dental Association
Lord Simon Reading
Member, House of Lords (1980 – 1999)
Rev. Dr. William Reverly, Jr.
Senior Pastor, Holy Hope Heritage Baptist Church
Dr. Agustin Reyes
Subsidiary Leader, National Hispanic Christian Leadership Conference 
Rev. Rick Ridings 
International Author and Conference Speaker 
Founder and Director, Succat Hallel 
Bob Roberts
Global Senior Pastor, Northwood Church
Gordon Robertson
CEO, Christian Broadcasting Network
Joel Rosenberg
New York Times Bestselling Author 
Founder & Editor, ALL ISRAEL NEWS 
Robin Rowan  
President, Church for Israel
Rev. Dr. Albert R. Sampson
Senior Pastor, Fernwood United Methodist Church 
Arlene Bridges Samuels
Columnist, Christian Broadcasting Network
Rick Santorum
U.S. Senator
Lauren Sharp
Campus Minister 
Rev. Horrace Sheffield, III
Executive Director, Detroit Association of Black Organizations 
Bishop Ed Stephens Jr. 
Senior Pastor, Golden Gate Cathedral 
Rev. Tony Suarez
Rev. Lance Tamerius  
Director, Christian Campus House
Dr. Samuel Tolbert
President, National Baptist Convention of America
Mark Tooley
President, Institute on Religion and Democracy
Bishop Dr. Kenneth Ulmer
Senior Pastor, Faithful Central Bible Church
Rev. Jim Vickers 
Executive Director, Mountaintop Power Center
Peeter Vosu
Director, International Christian Embassy of Jerusalem (Estonia)
Vice Chairman, Pro Patria Party 
Dr. Jacob Wolf
2020-2021 John and Daria Barry Postdoctoral Research Fellow
James Madison Program in American Ideals and Institutions, Princeton University
Dr. John Mark Yeats
Vice President for Student Services & Professor of Church History, Midwestern Baptist Theological Seminary
Amy Zewe
Vice President, The Jerusalem Connection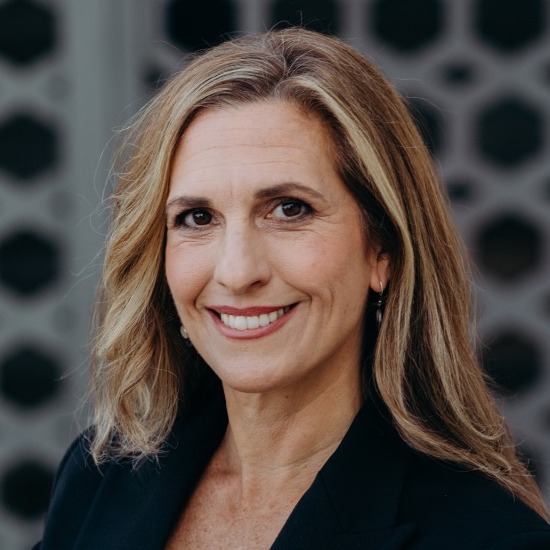 Nicole Jansezian was the news editor and senior correspondent for ALL ISRAEL NEWS.
Popular Articles
A message from All Israel News
Help us educate Christians on a daily basis about what is happening in Israel & the Middle East and why it matters.
For as little as $5, you can support ALL ISRAEL NEWS, a non-profit media organization that is supported by readers like you.
Donate to ALL ISRAEL NEWS
Latest Stories