Christian clergy in Jerusalem no longer feel safe, want Israeli authorities to take more action
Israeli authorities condemn the attacks but claim 'no one office is ultimately responsible...'
Graffiti on the walls of the Armenian monastery in Jerusalem's Old City that reads "Death to Christians" (Photo courtesy)
Christian leaders in Israel have pointed to a growing concern for their safety in the Jewish state, according to a recent Times of Israel investigation.
While Israeli officials tend to paint a picture of safe co-existence in the city of Jerusalem, Christian clergy in the Old City describe an atmosphere of harassment – spitting, cursing, disruption to gatherings and vandalism – accompanied by a growing apathy from authorities.
Most of the recent incidents of violence and vandalism against Christians have taken place in Jerusalem.
Hundreds of Catholic students marched along Via Dolorosa street in the Old City last Friday for the traditional annual parade during the forty days of Lent. At the Church of Flagellation site, the students were exposed once again to the site of a broken statue of Jesus, the Scourged Savior, which was the object of vandalism just one month prior by an American-Jewish tourist.
"We are horrified and hurt in the wake of the many incidents of violence and hatred that have taken place recently against the Catholic community in Israel," said Custodian of the Holy Land Francesco Patton.
He cited several other instances of intimidation in recent weeks, saying, "it is no coincidence that these serious incidents are taking place specifically now."
Two Israel Defense Forces soldiers last November were reportedly spitting at an Armenian archbishop and Christian pilgrims during an Old City procession. Two months later, various buildings in the Armenian Quarter were also covered with graffiti and phrases which called for "death to Christians," "death to Arabs and Gentiles" and "death to Armenians." Also in January, two Jewish teens were arrested at the Mount Zion protestant cemetery for vandalizing graves.
In the same month, a group of Jewish religious teens threw chairs at an Armenian restaurant. Last week, Israel Police arrested a man who was reportedly attacking a priest with an iron bar at the Church of the Sepulchre, the Tomb of the Virgin Mary. 
"Terrorist attacks, by radical Israeli groups, targeting churches, cemeteries, and Christian properties… have become almost a daily occurrence that evidently increases in intensity during Christian holidays," according to the Greek Orthodox Church.
Church leaders have expressed concerns for their overall safety and have been critical of police response, saying that authorities tend to downplay the incidents in order to "remove themselves from responsibility."
"We expect and demand from the Israeli government and law enforcement to act with determination to stamp these serious phenomena," Patton said, referring to a reportedly noticeable rise in attacks since the judicial reform crisis and protests began.
Israeli Prime Minister Benjamin Netanyahu has already been under scrutiny from allies in the West over policies toward Palestinians and controversial judicial reforms which have led to massive nationwide protests.
Now the prime minister may be facing yet another diplomatic challenge for his government. Israeli officials have reportedly agreed that the rise in attacks on Christians appears to be related to the current ruling coalition, in particular far-right National Security Minister Itamar Ben Gvir, who recently secured command of Israel's National Guard in exchange for agreeing to the postponement of Israel's judicial reforms.
"Because of the government's situation, some extremists, they feel like they have a protector," said Custody Secretary, Father Alberto Pari. "Nobody will stop them if they do something that maybe they were thinking to do also before. But then there was more control from the police or they were not supported by some political leaders."
"Unfortunately after this government was elected, there are those who feel they can do whatever they want. That they can lift up their fists and nothing will happen to them," added Amir Dan, spokesperson for the Franciscan Custody in Jerusalem.
Christian clerics and pilgrims are looking for Netanyahu to address the issue and show his support, perhaps in light of the prime minister's recent public vow to stop legislation that would ban the Gospel in Israel, making it illegal for Christians to share their faith.
The Times of Israel investigation affirmed that Israeli officials responsible for safety in the Old City have all recognized the problem and condemned the attacks.
"We are very attentive," said Director of the Department of World Religions Tania Berg-Rafaeli. "These attacks aren't representative of Israeli society."
Israel's Ministry of Interior stated that it has also been addressing the ongoing incidents against the Christian community in Israel, while claiming that the personal safety of Israel's residents is the responsibility of the Israel Police.
"The Interior Ministry, through the Religious Communities Department, works continuously through a guiding ethic of providing freedom of religion and worship, and protecting the Status Quo and Holy Places, and is present at all times to help and assist as much as possible, and hopes that violent incidents will end immediately," according to their statement.
"We view with severity all kinds of violence," said the Israel Police in a statement, "and will continue to act against acts of violence in general, and specifically violence in holy places, with a heavy hand without compromise on the goal of bringing offenders to justice."
"We have become increasingly more aware of the situation," said Jerusalem Deputy Mayor Fleur Hassan-Nahoum, who has been working to address the problem at the municipal level. Because she is also the head of Jerusalem tourism and international relations, Hassan-Nahoum said she has "been gathering all the different stakeholders to talk about solutions."
The Times of Israel investigation noted that dealing with violence against Christians is problematic as "no one office is ultimately responsible for the file," which means that "Israeli policy is usually piecemeal and reactive. Problems often fall between the cracks until a crisis breaks out, forcing senior officials to put out fires." Many Israeli officials said such accusations do not reflect the actual situation of the Christian community in Israel.
"The statement by church leaders in Jerusalem is particularly infuriating given their silence on the plight of many Christian communities in the Middle East suffering from discrimination and persecution," according to the Israeli statement.
They have also brought up issues related to tax disputes, saying that some Jerusalem churches pay a rhetorical tax to the Palestinian Authority to ensure the well-being of their Palestinian constituents, while the city municipality has required the Vatican-owned Notre Dame of Jerusalem Center to pay overdue property taxes totaling about $5 million.
While the Christian clergy in Jerusalem say they don't expect the current situation will improve anytime soon, it should be noted that as recently as two years ago, Israel's Central Bureau of Statistics released a report showing that Israel's Christian community grew by 1.4% in 2020, with approximately 84% of the 182,000 Christian population saying they were satisfied with their life in the Jewish state.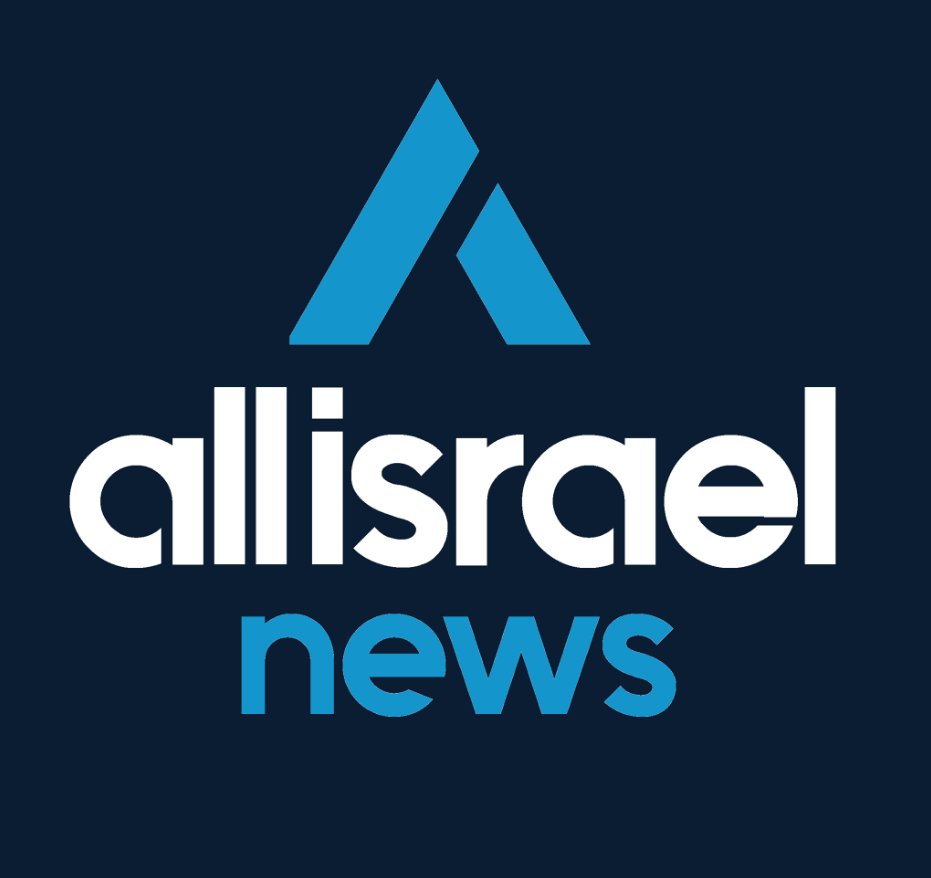 The All Israel News Staff is a team of journalists in Israel.
A message from All Israel News
Help us educate Christians on a daily basis about what is happening in Israel & the Middle East and why it matters.
For as little as $5, you can support ALL ISRAEL NEWS, a non-profit media organization that is supported by readers like you.
Donate to ALL ISRAEL NEWS
Current Top Stories
Comments