Learning about the Holocaust may be heavy for children but it is vital for creating an awareness that will prevent future atrocities
Education builds bridges – and that is what is happening through the Abraham Accords as well
Visitors at Yad Vashem Holocaust Memorial Museum in Jerusalem, April 26, 2022, ahead of Israeli Holocaust Remembrance Day. (Photo: Olivier Fitoussi/Flash90)
JERUSALEM—I landed in Israel after a trip to Bahrain and the United Arab Emirates just in time to pick up my children from school on Wednesday, a few hours before Israel began official observances of Holocaust Remembrance Day.
After this weeklong trip to the Gulf – with a delegation of Evangelical business and media leaders led by ALL ISRAEL NEWS Editor-in-Chief Joel Rosenberg – part of our catching up as a family involved my children's excited chatter over of what they learned in school while I was away.
But their excitement was tempered with concern when the subject turned to the Holocaust, Anne Frank and a teacher of theirs whose grandmother – a survivor – purposely displayed her identification tattoo until the day she died.
It was insightful for me to hear my kids' reflections on Anne Frank's diary and the closet in which she hid. One of my sons got quiet when he told me, as if sharing a secret, that the neighbors turned in Anne Frank and her family.
They connected these stories to a hero we learned about at home, Corrie Ten Boom – a Christian. Later, watching the evening news we also learned of Antonín Kalina – another Righteous Among the Gentiles – credited with saving the lives of 904 Jewish children in Buchenwald concentration camp.
Israel approaches this day with utmost solemnity. Late afternoon on Holocaust Remembrance Day, Israeli television ceases its regular programming until evening the next day. Instead, they air documentaries of Holocaust survivors.
Riveted by these tales of horror, and sometimes of heroism, my 10-year-old son stayed up past his bed time watching. He understood that some people during World War II saved the Jews – at the expense of their own lives – and asked us, with much empathy and some consternation, "What would we do?"
It never ceases to amaze me that children, even as young as 6 and 7, begin learning about the Holocaust at schools across Israel. But even as early as kindergarten, teachers must explain the ominous siren that sounds every Holocaust Remembrance Day for two minutes, calling an entire nation to pause and stand in quiet reflection.
Now, with the advent of the Abraham Accords, this type of education is being carried out in countries that haven't before focused on the Holocaust.
Rosenberg and the delegation were in attendance for the annual ceremony at Yad Vashem, the Holocaust memorial in Jerusalem. After several speeches by Israeli dignitaries, some of the few Holocaust survivors who remain lit torches. One of those slated to light a torch died two weeks ago, underscoring the desperate race against time to salvage the memories that they hold so that the coming generations can document what happened.
The timing was all the more poignant, as we just returned from a trip to assess the progress of the Abraham Accords.
Education of our histories is part of what will strengthen the bridges that are being built – people to people – in various countries. And some of these countries were holding their own Holocaust observances in order to better grasp the history of Israel and the Jewish people.
In his speech at Yad Vashem on Wednesday night, Israeli Prime Minister Naftali Bennett expressed the historic trauma of the Jewish people who have been subjected to annihilation attempts over the centuries. He said the clear answer is that Jews have only to rely on each other, their own state, army, intelligence services and their roots in the land of Israel.
"Our critical imperative is to stand up for our own fate. Rely only on ourselves. To be strong and never apologize for our very existence or our success," Bennett said. "We have built a strong and prosperous Jewish state in the land of Israel. The goal – which we have no choice but to meet – is that the State of Israel must be the strongest. Always. To have the strongest army, with the best air force, with the bravest fighters, with the most sophisticated Mossad and Israel Security Agency, and above all, with the deepest conviction in the righteousness of our path."
In reference to the Abraham Accords, Bennett said Israel is "building bridges to new and old friends and deepening our alliances," but then returned to his previous theme.
"Alongside our friends and allies near and far, we must remember a basic truth: We will only be able to exist in our country if we deepen our roots in our land," he said.
[Click here to read the full text of his speech.]
For me, there was another basic and important truth that I learned from my children.
We live in a complicated world, but learning our past will help us recognize future atrocities before they unfold and developing empathy will show us how we should act in the face of them.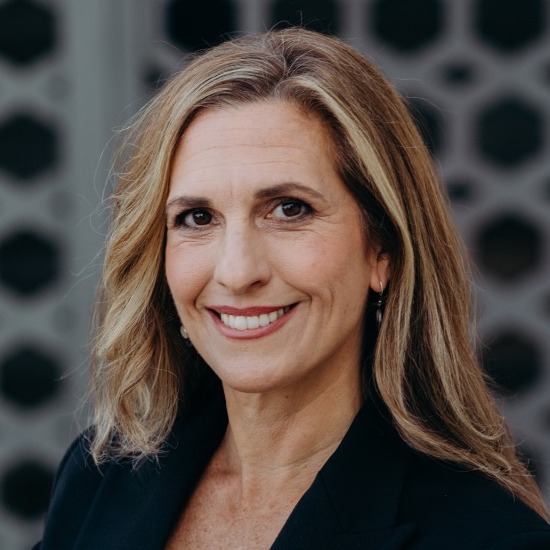 Nicole Jansezian was the news editor and senior correspondent for ALL ISRAEL NEWS.
Popular Articles
A message from All Israel News
Help us educate Christians on a daily basis about what is happening in Israel & the Middle East and why it matters.
For as little as $5, you can support ALL ISRAEL NEWS, a non-profit media organization that is supported by readers like you.
Donate to ALL ISRAEL NEWS
Latest Stories