CBN News airs exclusive highlights from Joel Rosenberg's first-ever Evangelical Abraham Accords delegation
From Bahrain to UAE to Israel, a special broadcast of Jerusalem Dateline highlights historic peace agreements which were more about "formalization" than "normalization"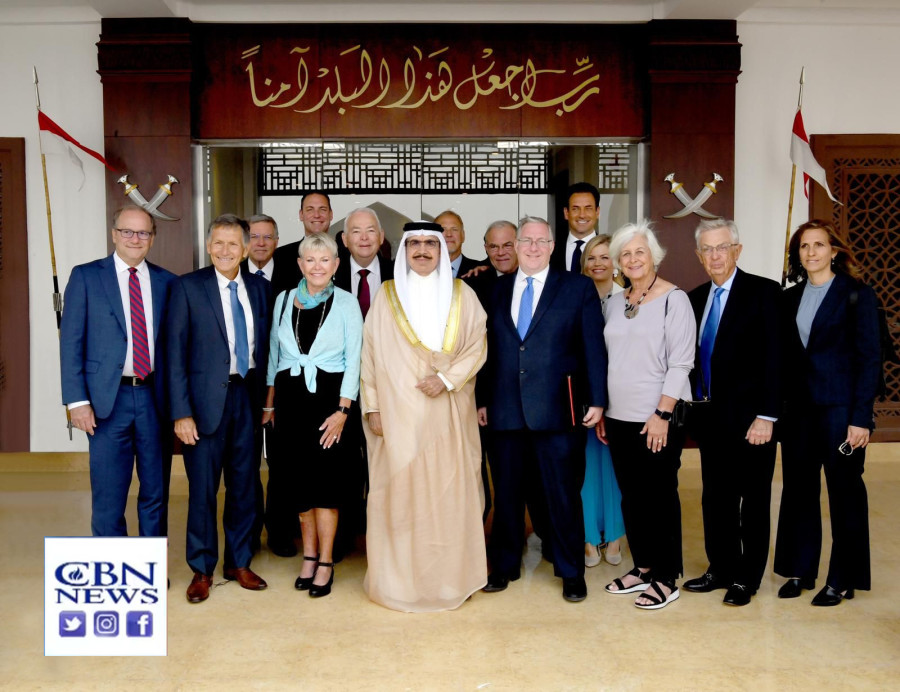 Bahraini Interior Minister Shaikh Rashid bin Abdullah Al Khalifa with the Evangelical delegation led by Joel C. Rosenberg, Apr. 24, 2022 (Photo: ALL ARAB NEWS)
CBN's Jerusalem Dateline aired a special report last week about the first-ever Evangelical Abraham Accords delegation led by ALL ISRAEL NEWS Editor-in-Chief Joel Rosenberg. 
The delegation of business and media leaders who traveled to Bahrain, the United Arab Emirates and Israel in April, met with prominent regional leaders and witnessed the progress generated by the Abraham Accords. 
CBN News Middle East Bureau Chief Chris Mitchell asked Rosenberg how the idea to lead such a delegation came about. 
"I was invited by the governments of Bahrain, the United Arab Emirates and Israel to bring a group of Evangelical leaders to each country post-Abraham Accords," Rosenberg replied. 
"The six other Evangelical delegations I led were to explore whether peace was possible, and what was the relation[ship] between Israel and the Jewish people, and Christians with the Arab-Muslim world," he continued. "But the world has changed."  
According to Rosenberg, the goal of this seventh delegation was to observe how regional peace is taking shape and to find out, "Where do we go from here?" and "How can Evangelicals be part of it?"
"The Abraham Accords have been the game changer in the region," he said. "And I was moved and surprised when these countries each said, 'Let's do something to celebrate and explore – now that we have this historic normalization agreement,'" Rosenberg said.
The group received exclusive briefings from newsmakers and architects of the historic and game-changing Abraham Accords. The peace-plan architects and influencers included Bahrain's interior minister, Rashid bin Abdullah Al Khalifa; UAE Foreign Minister Sheikh Abdullah bin Zayed Al Nahyan; Israel's ambassador to the UAE, Amir Hayek; former Israeli prime minister and current opposition head, Benjamin Netanyahu; and Israeli Defense Minister Benny Gantz.
The eight-day tour started in the Bahraini capital, Manama, where government officials told CBN News that for their nation, the Abraham Accords weren't "normalization agreements" but rather "formalization agreements."  
Israel's ambassador to Bahrain, Eitan Na'eh, told Mitchell that the peace deals facilitated by the Trump administration brought a "historical change to the course of events in the Middle East." 
"They are an effort to take a road that has not been taken before," Na'eh stressed. "It is proving to the rest of the Arab countries, the rest of the world and people in this region, that it is possible." 
The Israeli ambassador noted that the threat level from Iran is "pretty identical" for all who live in the region and who "experience the kind of behavior that Iran got infamous for." 
"We all know that the mother of all problems in the Middle East is Iran," he said. 
During the Israel leg of the delegation's tour, a senior Israeli official told the visitors that the main threat to the Accords is Iran. 
"In fact, one official told the delegation that his country's three main threats were Iran, Iran and Iran," said Mitchell.  
Rosenberg added that, "Iran – no matter what the United States and Israel have done – is more dangerous today than ever before; and they are dangerously close to building not just one nuclear warhead, but an entire arsenal." 
In his recent nonfiction book, "Enemies and Allies: An Unforgettable Journey inside the Fast-Moving & Immensely Turbulent Modern Middle East," Rosenberg examined "the highly dangerous alliance [between Russia, Iran and Turkey] that could threaten the Western powers."
"They built a really close strategic alliance with Russia, with Turkey, with North Korea and China," he said. Although each of these alliances is different in nature, they all make the Islamic regime in Iran dramatically stronger, because "they have these anti-American and anti-Western enemies as their allies." 
Dr. Ali Rashid Al Nuaimi, senior advisor to the UAE crown prince, echoed Rosenberg's warning. In light of the Iranian threat, there is "no way back when it comes to the Abraham Accords," Al Nuaimi told CBN News. 
"We should keep pushing, keep the momentum. We should push the boundaries and engage others, because our enemy is not settling," he said. "They are not stopping. … They believe in what they are doing, and are fighting for their cause. We also should fight for our cause, which is peace." 
One question that occupies the thoughts of the new regional partners is who will join them next. One of the Accords' architects, former U.S. Ambassador to Israel David Friedman, said he believes that the current accords are "in a good place," but wishes to see the circle of peace expanding.  
For that to happen, he stressed, it takes strong leadership from the United States. 
"I think we have to be stronger as a nation and more resolute about our priorities before that's going to happen," Friedman said.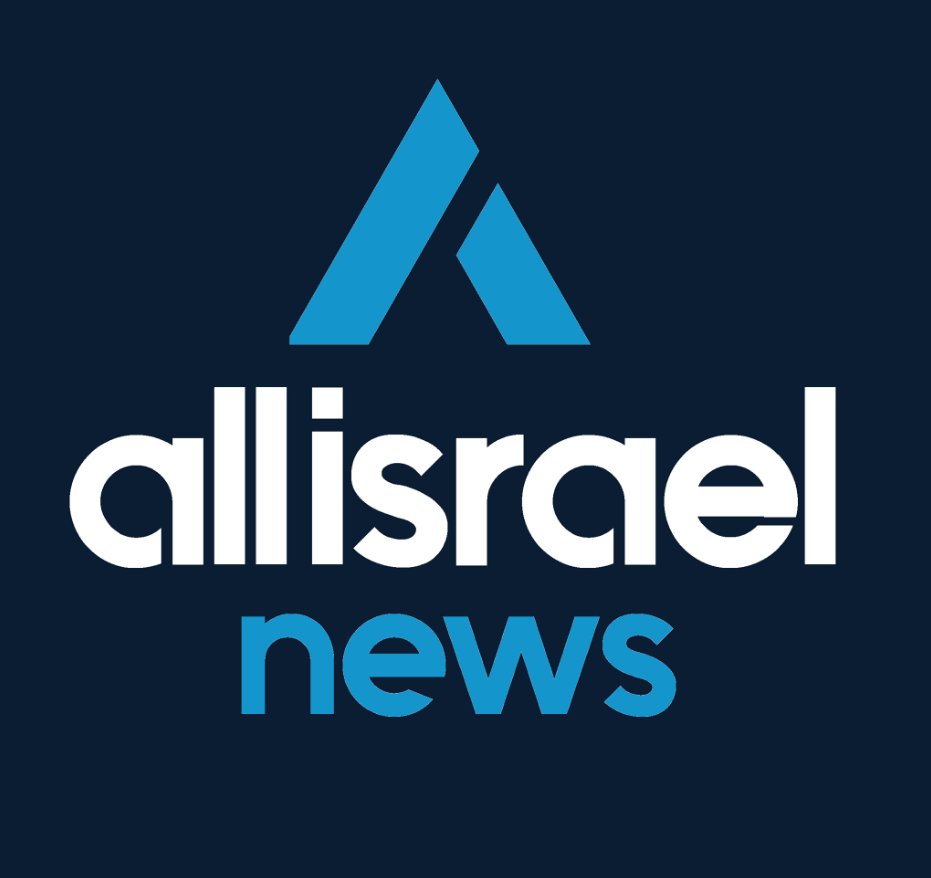 The All Israel News Staff is a team of journalists in Israel.
A message from All Israel News
Help us educate Christians on a daily basis about what is happening in Israel & the Middle East and why it matters.
For as little as $5, you can support ALL ISRAEL NEWS, a non-profit media organization that is supported by readers like you.
Donate to ALL ISRAEL NEWS
Current Top Stories
Comments