During meeting with Israeli president, Biden promises Israel – no Iranian nuclear bomb on his watch
Biden also said he hopes to host Israeli Prime Minister Naftali Bennett at the White House "very soon"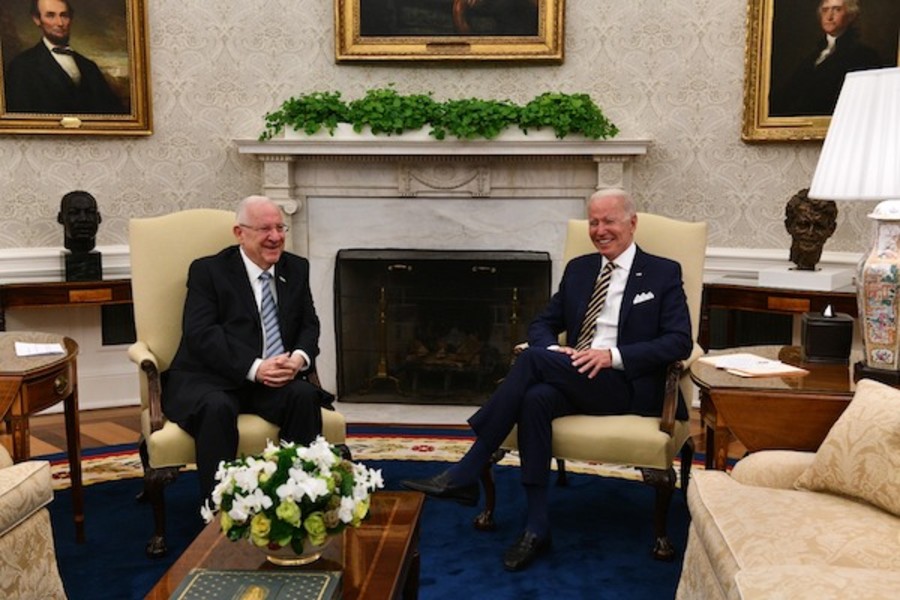 Israeli President Reuven Rivlin visits U.S. President Joe Biden at the White House, June 28, 2021. (Photo: Haim Zach/GPO)
U.S. President Joe Biden said he would not accept a nuclear-armed Iran and that America would prevent Tehran from acquiring nuclear weapons.
Biden hosted outgoing Israeli President Reuven Rivlin on Monday amid growing Israeli concern that Washington is in the process of reentering a nuclear agreement with the Iranian ayatollah regime. 
"What I can say to you is that Iran will never get a nuclear weapon on my watch," Biden said during the bilateral White House meeting. 
Rivlin praised the United States as Israel's best friend and hailed the unique ties between America and the Jewish state. 
"Israel has no greater friend and ally than the United States of America. You are our best friends and the bonds between the people of Israel and the people of America have always been based on the understanding that we share values of democracy and liberalism. Because of that, we may from time to time hold discussions on issues on which we do not agree," Rivlin said likely referring to challenging Middle Eastern issues, such as the Iranian nuclear negotiations and the direction of the peace process between Israel and the Palestinian Authority. 
Rivlin also met Speaker of the House of Representatives Nancy Pelosi at the United States Congress. 
"It is a great honor for me to welcome you as Speaker of the House of Representatives, and a personal honor for me as someone who has watched with appreciation your work over the years," Pelosi said. "All along the way, we have had a wonderful friendship. Congressional support for Israel has always been bipartisan, as you hoped, and will continue to be so, because of the values we share and the security concerns we have in common. Right now, members from both parties are waiting to meet you. Thank you for your friendship and for your visit. It is a great honor for us to host you." 
Biden's reception of Rivlin was warm, but also unusually focused on politics given that the Israeli presidency is mainly ceremonial and largely void of political power.
Biden said he hoped to host Israeli Prime Minister Naftali Bennett at the White House "very soon." White House press secretary Jen Psaki confirmed that both administrations were "working on a date" for a Biden-Bennett meeting. This was also confirmed by the Prime Minister's Office in Jerusalem. The Biden-Bennett meeting is expected to take place in July or August, a mere one or two months after Bennett's appointment as prime minister. 
The Biden administration's embrace of Rivlin and Bennett is contrasted by the administration's coolness towards former Israeli Prime Minister Benjamin Netanyahu. It is no secret that Biden and Netanyahu strongly disagree on the Iranian nuclear agreement and the peace process with the Palestinian Authority, among other things. By embracing the new fragile Bennett-led administration in Jerusalem, the Biden administration is likely hoping to keep Netanyahu out of office. 
U.S. Secretary of State Antony Blinken recently met Israeli Foreign Minister Yair Lapid in Rome. Lapid vowed to repair the damage that he believes the former Israeli government, led by former Prime Minister Benjamin Netanyahu, allegedly did to the crucial U.S.-Israeli alliance. 
While Lapid shares Netanyahu's strong opposition to the Iran deal, he has long disagreed with his combative style of politics. 
"Israel has some serious reservations about the Iran nuclear deal that is being put together in Vienna. We believe the way to discuss those disagreements is through direct and professional conversations, not in press conferences," Lapid said. 
Conservative critics in America and Israel have argued that Biden is soft on Iran, but Biden ordered an airstrike on Sunday against Iranian-affiliated militias adjacent to the increasingly fluid border between Iraq and Syria. The border area constitutes a crucial component in the Iranian regime's effort to ship arms to its terrorist proxies, such as Hezbollah in Syria and Lebanon. It remains to be seen whether Biden will rely mainly on the stick or the carrot during the ongoing efforts to secure a new nuclear agreement with the Iranian regime. 
While Bennett shares Netanyahu's strong opposition to an Iranian nuclear agreement, Bennett has indicated that he prefers a closer dialogue with Washington on this burning issue.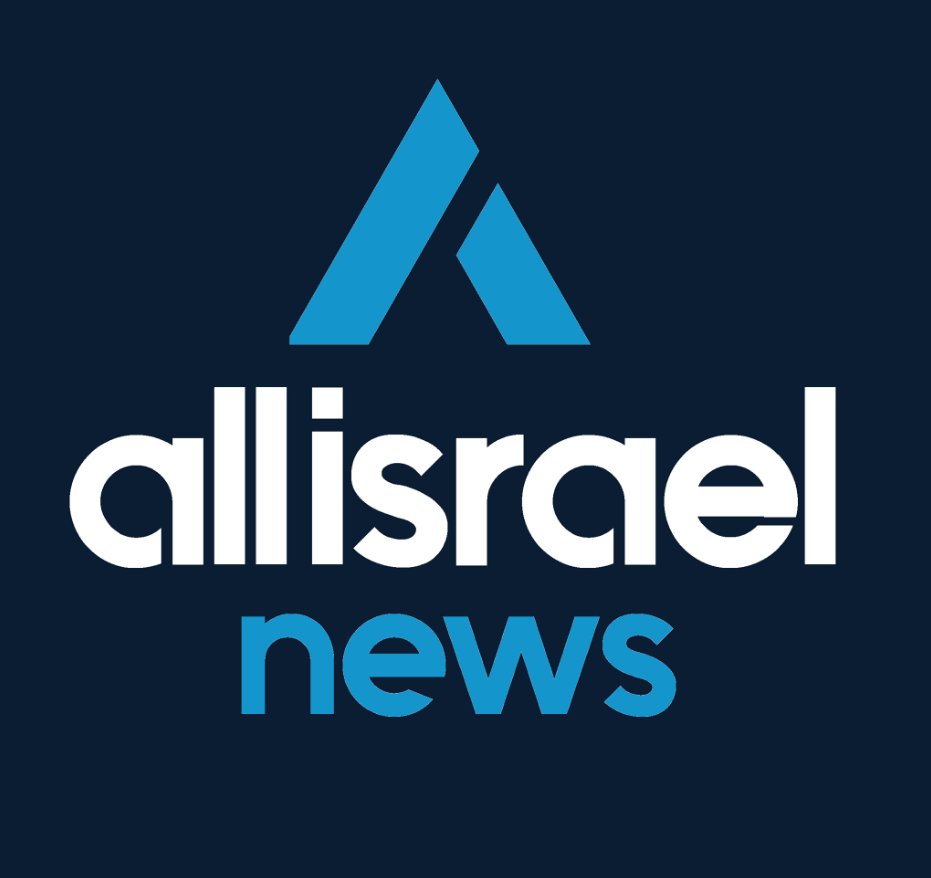 The All Israel News Staff is a team of journalists in Israel.
A message from All Israel News
Help us educate Christians on a daily basis about what is happening in Israel & the Middle East and why it matters.
For as little as $5, you can support ALL ISRAEL NEWS, a non-profit media organization that is supported by readers like you.
Donate to ALL ISRAEL NEWS
Current Top Stories
Comments