Opinion Blog / Guest Columnist
Biden pauses Iran deal before U.S., Israeli elections
But "cruel" Iranian leaders – responsible for murder of more than 200 freedom protesters and arrests of thousands – waiting for removal of sanctions and wave of new money after the voting
Preparations for the JCPOA Vienna Talks (Photo: Alain Georges Matton/Twitter)
Amid a stalemate, the Biden administration has paused negotiations in another seriously flawed Iran deal. Yet the relief we feel may be just momentary, as a resuscitated deal remains part of the White House National Security Strategy that was released on Oct. 12.
A stalemate is good news, as Russia is negotiating on our behalf – because Iran refuses to meet with U.S. negotiators. Consider this current scenario: Russia, on the warpath against Ukraine, is representing the United States to work on a deal with the Iranian imams, the world's leaders in terrorism. The deadly duo of Russia and Iran is drawing the Biden administration into a dangerous outcome if the talks restart after U.S. midterm elections.
Ripping a page from history: On Sept. 30, 1938, Great Britain's Prime Minister, Neville Chamberlain, deplaned his British Airways flight, jubilantly waving a document at the euphoric crowds on the tarmac. Later, as he rode to Buckingham Palace to meet with King George VI, thousands lined the London streets – hailing him as a hero after meeting with Herr Hitler in Munich. Hitler had signed a non-aggression pact, "never to go to war with each other again" (referring to World War I).
At 10 Downing Street, Chamberlain proclaimed, "Peace for our time" and told British citizenry to "go home and sleep quietly in your beds." While they slept, Hitler's army rolled into Czechoslovakia and occupied the Sudetenland region of Czechoslovakia. It was only the beginning. 
Like Chamberlain, the Obama/Biden administration proudly declared in 2015 that their Iran deal, the Joint Comprehensive Plan of Action (JCPOA), was a win for the United States and Israel. It was a deal struck with no understanding that Iranian leaders are cut from Hitler's cloth and woven into a fabric of evil, where lies and power are their idols. 
It proved to be an appalling deal, one in which Iran did exactly as it had intended all along: to spin upgraded centrifuges for weapons-grade uranium in its determination for nuclear dominance in the Middle East and beyond. It is always wise to know the nature of your enemies. The way they treat their own populations is a reliable indicator.
However, during the on-and-off negotiations with Iran since February 2021, Israeli and Christian leaders have actively pushed back against another foolish deal, rightly realizing Iran's shrewd intent. This past August, Israel Defense Minister Benny Gantz flew to Washington to meet with Jake Sullivan, U.S. national security adviser. Mossad chief David Barnea weighed in, calling the potential deal "a strategic disaster." Interim Prime Minister Lapid held a lengthy talk via phone with President Biden.
The Israel Defense and Security Forum (IDSF), composed of senior officers from all of Israel's armed forces, followed up in September with a letter to Biden to abandon another Iran deal. The self-described Zionist, security-based movement initiated a letter representing its 5,000 reserve officers, researchers, academics, and civilians. IDSF founder Brigadier General (Res.) Amir Avivi declared, "It's a disaster for Israel, it's a disaster for the Middle East, and a disaster for the whole globe." The IDSF letter says in part, "It remains our view that a credible military threat in combination with crippling economic sanctions and the political resolve to act militarily, if necessary, is the most effective manner to address the Iranian threat."
The Evangelical community also appealed to the Biden administration. American Christian Leaders for Israel (ACLI), a network representing over 60 million American believers, sent a letter to President Biden. Signers included Gordon Robertson, president and CEO of The Christian Broadcasting Network; Tony Perkins, president of the Family Research Council; Jane Hanson Hoyt, president of AGLOW International; Joel Rosenberg, best-selling author and founder of All Israel News and All Arab News; and many others. I was honored to sign on as well.  
Part of the letter highlighted the fact that Iran's unashamed, stated threats affect not only Israel but millions of Americans who oppose another Iran deal, knowing that the U.S. is in Iranian crosshairs too. A project of the International Christian Embassy Jerusalem, ACLI's letter was kept simple and to the point with three "No's" – including "No exceptions to sanctions on Russian agreements to build nuclear plants in Iran."
The IDSF and ACLI are two of many examples of Christians and Jews speaking out and acting on issues of supreme importance. With the increase of advocacy initiatives spreading through communities that stand up for Israel's security, our voices will resound with added strength. Speaking out in a timely way is part of a bold formula to overcome the apathy of silence! 
Iran's weightiness on the scale of the Jewish state's security concerns is ever present. However, the United States and Israel, with a strong pattern of collaborative connections, confront particularly consequential elections. For the fifth time in less than four years, Israelis vote again on Nov. 1. A week later, on Nov. 8, Americans go to the polls to cast votes in midterm elections. 
Added to divisive Israeli elections, Iran is not mentioned enough when it comes to a recent Israel/Lebanon agreement brokered by the United States. The titanic gas fields in the Mediterranean Sea off the coast of Israel and Lebanon promise massive benefits for both. Nevertheless, no peace treaty exists – and Lebanon is run by Hezbollah, a terror proxy backed by Iran.
Within Israel, tides of opinion are still rising and falling about the ultimate benefit of this agreement to Iran and possible magnified security issues for Israel. Since Lebanon's population is suffering, its president has already approved the agreement along with Israel's cabinet. Will this agreement imitate the missed cues of past deal negotiators like former Prime Minister Chamberlain, former President Obama, and now Joe Biden? 
Cruel Iranian President Ebrahim Raisi is already responsible for ordering the murder of more than 200 freedom protesters and the arrest of thousands more. He is likely waiting in the wings for a wave of money to assure ongoing development for weapons of mass destruction. The result remains to be seen.
On the United States political front, the lead-up to the midterm elections is a toxic mix of cultural mayhem, lies, and exaggerations from the administration and its leftist promoters. Conservatives worry that Republicans in Congress have not stood tough and stood together – nor will they. 
Unfortunately, in the Christian community itself, polling shows that millions of Christians are either not registered to vote or do not vote. The apathy about voting is shameful. Deciding not to vote can erase the hopes for a turnover in Congress to help reverse the dangerous trajectory of unconstitutional decisions. Opportunity presents itself now in votes for the House of Representatives' 435 members taking place every two years. With 100 Senate members, one-third run at midterms for their next six-year terms. 
Congressional actions are not enough, though. Our biblical mandate rests with our citizenry as embodied in Moses, and then Queen Esther, in ancient times. They risked displaying courage to lobby a pharaoh and a king to save Jewish lives. That is politics in its simplest form, appealing to leaders about significant issues. 
Staying alert to evil, then speaking up with truth to oppose it, is more important than ever for Christians. We are living in a world where we must decide to take initiative right now in voting for what aligns with the Bible – thereby bringing honor to our Lord Jesus, Who Himself freed us from sin to lead a life that benefits others in faith and action. 
This article was originally published here.
ALL ISRAEL NEWS is committed to fair and balanced coverage and analysis, and honored to publish a wide-range of opinions. That said, views expressed by guest columnists may not necessarily reflect the views of our staff.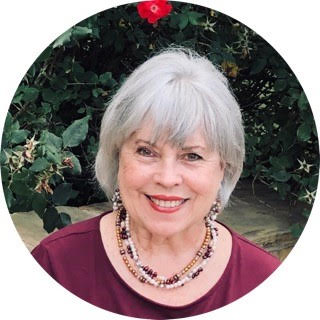 Arlene Bridges Samuels pioneered Christian outreach for the American Israel Public Affairs Committee (AIPAC). After nine years she retired and later worked part-time with International Christian Embassy Jerusalem USA. Arlene is now an author at The Blogs-Times of Israel and writes a weekly column at CBN ISRAEL. She has often traveled to Israel, including being invited three times by Israel's Government Press Office to their annual Christian Media Summit. Read more of her articles on her CBN Israel blog.
Popular Articles
A message from All Israel News
Help us educate Christians on a daily basis about what is happening in Israel & the Middle East and why it matters.
For as little as $5, you can support ALL ISRAEL NEWS, a non-profit media organization that is supported by readers like you.
Donate to ALL ISRAEL NEWS
Latest Stories
Comments