Israeli general says protecting Obama's legacy is the only explanation for Iranian nuclear deal
Letter signed by 5,000 Israeli defense officials warns of a regional nuclear arms race if deal is signed
U.S. President Barack Obama delivers remarks on a nuclear deal with Iran at American University in Washington, DC, August 5, 2015. (Photo: REUTERS/Jonathan Ernst)
One of the Israeli generals who authored an open letter to U.S. President Joe Biden, urging him to abandon the nuclear deal with Iran, told ALL ISRAEL NEWS that the only explanation for returning to such an agreement must be to preserve former President Barack Obama's legacy.
"The only reasonable explanation I have is that it has to do with Obama's legacy," Brigadier General (res) Amir Avivi said a day after the letter was published. "This was the No. 1 thing that Obama was trying to push in his presidency. They want to keep this legacy even if it is, in many ways, very problematic."
The letter, dated Aug. 31 and signed by 5,000 senior officers from across Israeli defense establishments, was published in several American outlets including Fox News and warns of a regional nuclear arms race should the deal be signed.
The letter calls on Biden, as "a lifelong true friend of the Jewish People and the State of Israel" … to not jeopardize Israel's security "by enabling Iran to achieve nuclear military capabilities."
"Based on our collective experience and assessment, we believe that this deal is catastrophic for American, Israeli and regional security for a broad range of reasons. These three are the most alarming:

• Despite your administration's repeated declared commitment to prevent Iran from attaining nuclear weapons, this agreement creates a clear legal pathway for Iran to obtain nuclear weapons by 2031, while denying the signatories of any tools to prevent that eventuality;

• The deal will unleash a regional nuclear arms race, in which states like Egypt, Saudi Arabia and other Sunni states will seek to either develop or acquire nuclear weapons to mitigate the Iranian threat;

• The deal will deliver a windfall of previously frozen funds to the Islamic Republic of Iran, funds that will undoubtedly, and as past experience shows, be used to export terror and instability throughout the region and beyond, at an unprecedented scale, with the addition of a future nuclear umbrella as a force multiplier.

"It remains our view that a credible military threat in combination with crippling economic sanctions and the political resolve to act militarily, if necessary, is the most effective manner to address the Iranian threat."
This letter is part of a full-court press by Israeli officials to urge Biden to refrain from signing the deal despite rumors of its imminence. Last week, Israeli Defense Minister Benny Gantz flew to Washington to meet with security officials. And on Wednesday, Prime Minister Yair Lapid spoke with Biden by phone "at length" about different options to stop Iran from attaining nuclear weapons, the Prime Minister's Office said. Next week, Mossad Director David Barnea will head to D.C. as well.
When asked by ALL ISRAEL NEWS whether the current American administration or U.S. intelligence services are possibly seeing something that Israel is not, Avivi said he has not found a clear explanation.
"I pride myself when talking about international relations as a guy who is really able to understand the interest behind policies," Avivi said. "I understand why Russia invaded Ukraine – from their perspective. I understand what the Chinese are doing. This, frankly, is very hard to understand – why Obama, and now this president, is pushing so hard."
The State Department and Pentagon have, at critical times, sided against the Jewish state such as opposing its establishment after the Holocaust. Avivi said it could be that now, just like then, America is angling to side with the nation they perceive to be the bigger power. 
This deal, Avivi said, is even worse that the original Joint Comprehensive Plan of Action (JCPOA).
Avivi noted a report by the Jewish Institute for National Security of America which said the Biden administration plans to circumvent Congress and lift sanctions on Iran by executive order.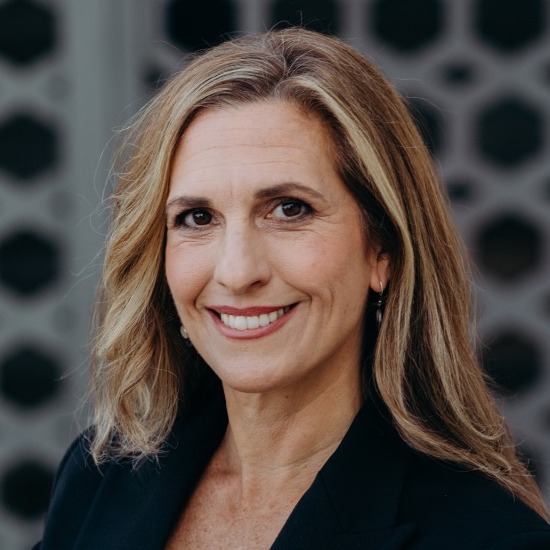 Nicole Jansezian was the news editor and senior correspondent for ALL ISRAEL NEWS.
Popular Articles
A message from All Israel News
Help us educate Christians on a daily basis about what is happening in Israel & the Middle East and why it matters.
For as little as $5, you can support ALL ISRAEL NEWS, a non-profit media organization that is supported by readers like you.
Donate to ALL ISRAEL NEWS
Latest Stories