Bennett declares: Fifth wave is upon us as Omicron infections begin to creep up
Only 43% to 45% of Israelis have a Green Passport meaning they are not up to date on their vaccinations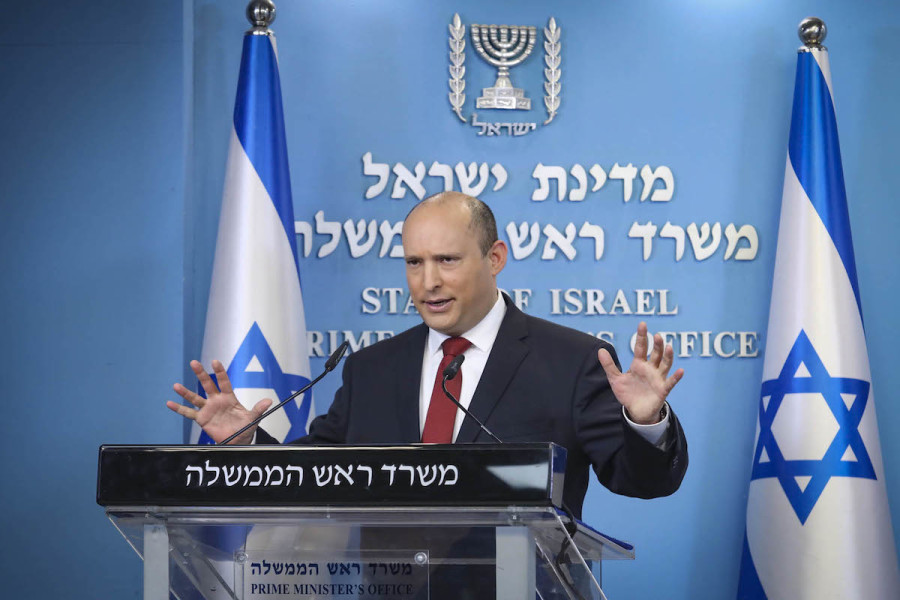 Israeli Prime Minister Naftali Bennett holds a press conference at the Prime Minister's office in Jerusalem on Dec. 19, 2021. (Photo: Marc Israel Sellem/POOL)
Israeli Prime Minister Naftali Bennett declared tonight that the fifth wave of the COVID-19 pandemic since March 2020 has descended upon Israel.
"Omicron is already in the country, from the Knesset to kindergartens, and it is spreading fast," he said. "The numbers are not high yet, but it's a highly contagious variant, and at the rate of doubling every two to three days, as we see all over the world, it can be said that the fifth wave has begun."
At least nine Knesset members are currently quarantined – including former Prime Minister Benjamin Netanyahu – after coming into contact with others who tested positive.
Israel has recorded 175 Omicron carriers. Of them, 122 are fully vaccinated while 53 are not. The status of the others is unknown and most are either asymptomatic or displaying mild symptoms.
In all of Israel's hospitals, 81 patients are currently in serious condition with COVID, from before the onset of Omicron – the lowest that number has been since before the fourth wave.
"I believe within three to four weeks, perhaps sooner, we will see a jump in morbidity that will leave no room for doubt," he said on Sunday.
Israeli leaders have taken several steps in order to control the spread of the Omicron variant after it was first detected in mid-November. The first was to shut the borders to all foreigners, just a few weeks after tourism had started up again.
In lieu of the anticipation that Omicron is going to slam the country, the prime minister canceled the annual Government Press Office New Year's gala with members of the foreign press which was supposed to take place this evening.
The Cabinet also proposed adding several more nations to the no-fly list including the United States. Not only are foreigners barred from entry into Israel, now Israelis will not be able to travel to a long list of countries, such as the U.S., without a special exemption.
Israel's own border has been closed to foreigners since late last month and will remain so until at least Dec. 29. It seems safe to assume that with the current measures being unrolled across Israel today, the borders probably will not reopen by then.
Bennett further urged people who can work from home to do so and also said now is the time for anyone 5 years old and up to get vaccinated or "boostered."
"Vaccines for children are safe, and they are the responsibility of parents," he said. "Don't leave your children vulnerable to Omicron. Every hour you wait is a wasted hour. After a first shot it will take children four to five weeks to be protected. If you wait for the wave to hit, it will be too late."
The Homefront Command of the Israel Defense Forces was set to begin at-school vaccination campaign this week for children ages 5 and up. Uptake in the childhood injection effort has been slow with only about 10% of this demographic getting their vaccine.
The question is whether Israelis in general have vaccine fatigue. Only 43 to 45% of Israelis have a valid Green Passport, according to Knesset Member Gadi Yevrekan who was quoting Ministry of Health figures. Most Israelis would need a third shot at this point in order to be current with Israel's requirement that they get the booster six months after the first round of shots.
Meanwhile, protests against Green Passport requirements have been growing. Last night, a few thousand protestors – including healthcare workers who are opposed to mandatory vaccination – demonstrated near Bennett's house. According to people who were there, police maintained a 1-kilometer perimeter from the prime minister's home and ringed in the demonstrators with horses and riot gear.
Last week, the government dropped the proposal to demand a Green Passport for indoor mall entry. The idea was to tag Green Passport holders with a bracelet allowing them to shop anywhere. Customers without the identifying mark would be limited to essential stores such as supermarkets and pharmacies.
Mall owners protested the system, saying it would cause undue extra work and could potentially cost them a high percentage of customers.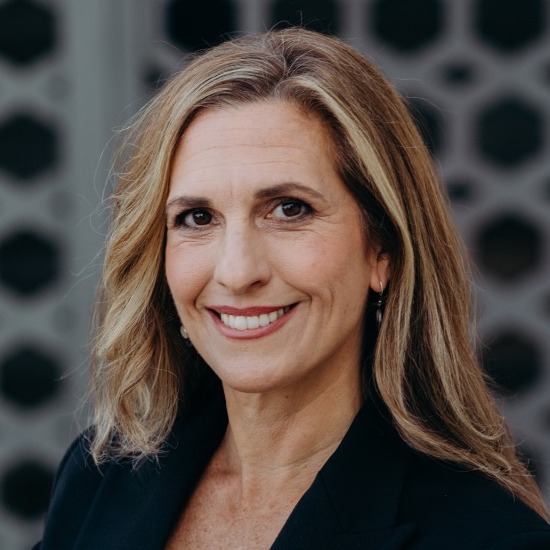 Nicole Jansezian is the news editor for both ALL ISRAEL NEWS and ALL ARAB NEWS and senior correspondent for ALL ISRAEL NEWS
A message from All Israel News
Help us educate Christians on a daily basis about what is happening in Israel & the Middle East and why it matters.
For as little as $5, you can support ALL ISRAEL NEWS, a non-profit media organization that is supported by readers like you.
Donate to ALL ISRAEL NEWS
Current Top Stories
Comments