Ben Gvir, Smotrich hit back against Biden's claim they are 'extreme,' say 'Land of Israel is ours'
US ambassador in Israel warns that country is 'going off the rails'
Finance Minister and head of the Religious Zionism party Bezalel Smotrich leads a faction meeting at the Knesset in Jerusalem, July 10, 2023. (Photo: Chaim Goldberg/Flash90
U.S. President Joe Biden's scathing remarks about the Israeli government during a CNN interview over the weekend continued to reverberate in Jerusalem on Monday. While members of the coalition responded critically to Biden, opposition members capitalized on his comments and slammed the government for harming relations with the United States.  
Biden dodged a question from CNN host Fareed Zakaria when asked if he intends to invite Israeli Prime Minister Benjamin Netanyahu to the White House. He said Netanyahu's cabinet is "one of the most extreme cabinets I've seen and I go back to Golda Meir."
"There are some very extreme elements," he added. "They are a part of the problem… particularly those individuals in the cabinet who say, 'We can settle anywhere we want. They have no right to be here [in the West Bank], etc.'"
Biden likely was referring to Israeli Finance Minister Bezalel Smotrich and National Security Minister Itamar Ben Gvir, both of whom did not remain silent.
During the Sunday morning cabinet meeting, Smotrich said he respects the U.S. president and the invaluable U.S.-Israeli relations. He noted that it is legitimate to have disputes and differences among allies.
"The president has a right to criticize our policy and it is our right and duty to keep on going and fulfill our mission on behalf of the Israeli people, to defend ourselves, fight terrorism and build our homeland," Smotrich stressed. 
Ben Gvir addressed Biden's remarks while speaking at an ultra-Orthodox religious event, but not before hailing the United States as "our wonderful friend."
"The Land of Israel is for the nation of Israel, per the Torah of Israel. We won't compromise on a single hill or outpost [in the West Bank]. It's ours," Ben Gvir said.  
In response, a spokesperson for the State Department said that it is indeed a fact that Israel an independent state, but when there are things that concern us "we will continue to express it."
Ben Gvir also wrote on Twitter: "President Biden needs to comprehend that we are not another star on the American flag. How exactly am I extremist? By providing weapons to the citizens of Israel so that they could defend themselves? By backing up our soldiers and police officers? I invite Biden to tour Jerusalem and Hebron to see that our extremism is extreme, immense love for the State of Israel."
Critics of Netanyahu's government in Israel blasted the premier for jeopardizing relations with the White House.
During a Knesset meeting, National Unity party leader Benny Gantz said he is concerned that Netanyahu is "sacrificing the strategic needs of the State of Israel" in order to please hawkish members of his cabinet.
Gantz named Justice Minister Yariv Levin, who is spearheading the controversial judicial overhaul plan, along with Ben Gvir and Smotrich. 
"This is a betrayal of the security of Israel's citizens and its strategic goals," he continued, suggesting the rift in relations could lead to "a threat to Israel's security supremacy in the region."
Meanwhile, outgoing U.S. Ambassador to Israel Tom Nides warned in a Wall Street Journal interview on Monday that things in Israel "were going off the rails."
Nides revealed he had tried to persuade Netanyahu to slow down the legislative process around the judicial reform a few months ago, telling him to "tap the brakes" and seek a broad consensus.
The ambassador expressed further concern that the government's rush to legislate could ultimately "have huge implications, at least perception-wise, about what makes Israel great."
Nides said the U.S.-Israeli bond is "as close as family." He explained that while he believes most Israelis wish Washington would refrain from intervening in internal disputes, "with that, sometimes comes a modicum of a price, which is articulating when we think things are going off the rails."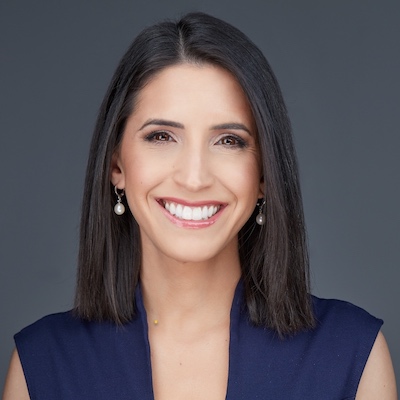 Tal Heinrich is a senior correspondent for both ALL ISRAEL NEWS and ALL ARAB NEWS. She is currently based in New York City. Tal also provides reports and analysis for Israeli Hebrew media Channel 14 News.
Popular Articles
A message from All Israel News
Help us educate Christians on a daily basis about what is happening in Israel & the Middle East and why it matters.
For as little as $5, you can support ALL ISRAEL NEWS, a non-profit media organization that is supported by readers like you.
Donate to ALL ISRAEL NEWS
Latest Stories
Comments