At Jerusalem Post Conference, Israeli prime minister urges world to hold Iran accountable for its nuclear violations
In same conference, former Mossad chief said he believes Iran is far from acquiring a nuclear bomb, hinting that "some forces in the world" are to thank for that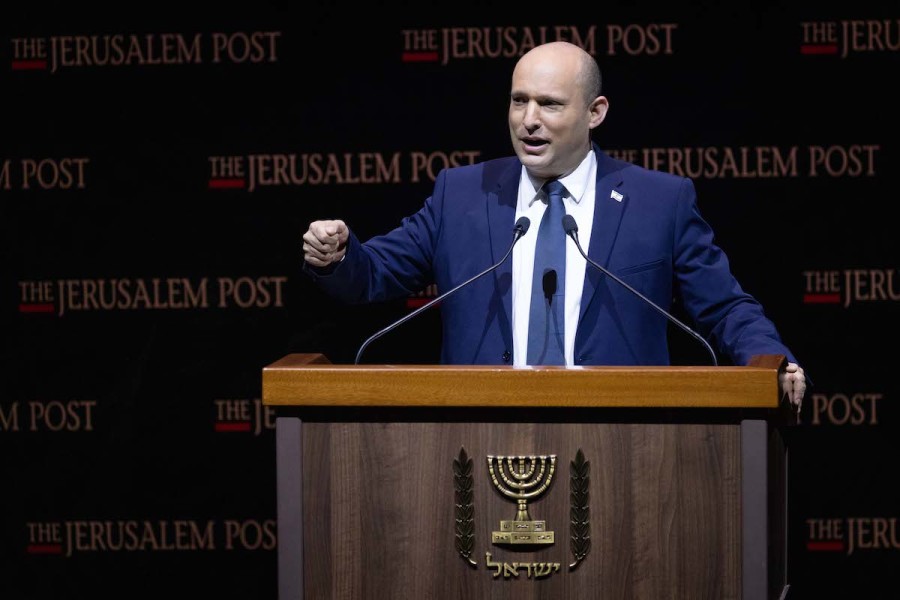 Israeli Prime Minister Naftali Bennett speaks at the Jerusalem Post Conference, held in Jerusalem, October 12, 2021. (Photo: Yonatan Sindel/Flash90)
During an address at the Jerusalem Post Conference, Israeli Prime Minister Naftali Bennett urged the world to hold Iran accountable for its nuclear violations and blatant provocations, adding that Israel's patience is running out. 
"Iran is blatantly violating the IAEA commitments. I'm not even talking about the JCPOA. I'm just talking about the very fundamental commitments," Bennett said on Tuesday. "We're not going to wait and I expect the global powers to hold them accountable, bring them to the UN Security Council, hold Iran accountable for it. That would be the peaceful route. There are other routes. That's the right thing to do. And I'm going to continue pursuing that over the next few weeks and months."
The Israeli prime minister told the audience that he has discussed the need for action against the Iranian regime with U.S. President Joe Biden, British Prime Minister Boris Johnson and outgoing German Chancellor Angela Merkel who recently met with Bennett on her farewell visit to the Jewish state. 
Bennett also addressed the global threat of Islamic terrorism, stressing Israel's unique capabilities and vast experience in dealing with terrorism on its doorstep on multiple fronts. 
"Israel is really on the forefront. We are quite literally surrounded by the worst terror groups in the world. Not figuratively. Literally. We've got Hezbollah on our border in the north. We've got Iranian militias on our Syrian border. We've got ISIS in the Sinai. We've got Hamas, Islamic Jihad in our Gaza border," Bennett said. 
Unlike former Prime Minister Benjamin Netanyahu, the current government has declared its willingness to engage in a coordinated dialogue with Washington regarding the Iranian nuclear threat. 
Meeting with U.S. Security Advisor Jake Sullivan in Washington on Tuesday, Israeli Foreign Minister Yair Lapid said Israel is concerned that Iran is rapidly becoming a "nuclear threshold state." 
In August, Bennett blasted the former Netanyahu government's "failed" policy on stopping Iran's nuclear drive. 
"Iran is racing ahead with its nuclear program. We will deal with it. We know what to do, but to fight with every country in the world while Iran proceeds with its military program is irresponsible. But this is the legacy you have left for us," Bennett said addressing Netanyahu. 
Speaking at the UN in September, Bennett warned that the ayatollah-led regime in Tehran had crossed all red lines on the nuclear issue. 
"Iran's nuclear weapon program is at a critical point, all red lines have been crossed. There are those in the world who seem to see Iran's pursuit of nuclear weapons as an inevitable reality, as a done deal, or they have just become tired of hearing about it," Bennett declared. "Israel doesn't have that privilege. We cannot tire. We will not tire. Israel will not allow Iran to acquire a nuclear weapon." 
But debate remains over whether Iran is closer to acquiring a nuclear bomb today than at the time of the controversial nuclear agreement in 2015. 
However, not everyone believes that Iran is closer to a nuclear bomb today than it was six years ago. Speaking at the same Jerusalem Post Conference on Tuesday, former Mossad chief Yossi Cohen said he believes that Iran is far from acquiring a nuclear bomb. 
"I think that Iran, to this day, is not even close to acquiring a nuclear weapon... This is due to longstanding efforts by some forces in the world," said a smiling Cohen with a barely veiled reference to the Jewish state's alleged covert operations against Iran. 
Cohen, who during his tenure as Mossad's head was close to Netanyahu, also claimed that the ayatollah regime's position is weaker today because there is "less foreign support for what [it is] doing than in the past." 
In his address, Bennett added that Israel is saving many lives worldwide by sharing its anti-terrorism intelligence capabilities and experience with the West and other friendly countries.
"We're showing the world how you can deal with it. And this ongoing friction teaches us methodologies, technologies, intelligence. You know day in and day out, almost every week, Israel will call up some European country and say, 'You know right now there is a terror squad on this street, this building, seventh floor. Go get them,'" Bennett said. "And the local police goes and arrests a terror squad with an explosive. We're saving lives all around the world."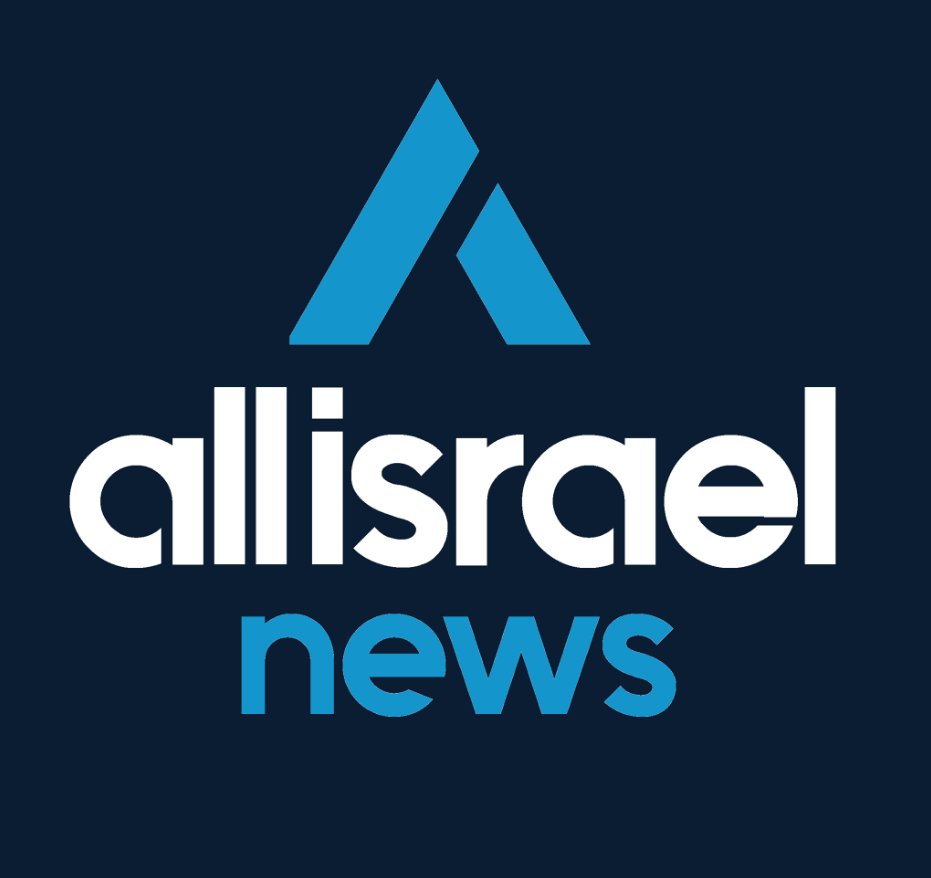 The All Israel News Staff is a team of journalists in Israel.
A message from All Israel News
Help us educate Christians on a daily basis about what is happening in Israel & the Middle East and why it matters.
For as little as $5, you can support ALL ISRAEL NEWS, a non-profit media organization that is supported by readers like you.
Donate to ALL ISRAEL NEWS
Current Top Stories
Comments